GMC Savana
Model Overview
New GMC Savana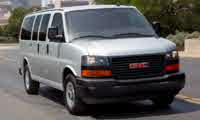 Used GMC Savana
GMC Savana Questions
Cranks But Wont Start
Ive replaced the fuel filter, distrib and rotor still cranks but wont start. Sprayed starting fluid in the intake and it ran breifly. What else shud I chk?
Van Wont Start
Just did tune up. Then replaced distributor cap and rotor. Then replaced coil and then the crank sensor. Fuel pump is good and electric is good but still wont start. Sounds close but no cigar. HELP...
Please Help!!! I Have A 97 Express Van With The Vortec 5.7. It Ran Great U...
Hesitates badly, really no throttle response at all, some white smoke from tailpipe, I'm using my mind please help
Engine Missing In Idol
Have a 1998 Savana High Top Van. Engine runs ruff in idol. Have replace all the sensors, When fuel intake sensor disconnected it runs smooth, Replaced sensor and still runs rough. Had to Murrays a Ele...
I Have 2011 Gmc Savana Van 6.0 L IN COLD STARTUP Engine Clogging While Push...
i have 2011 gmc savana van 6.0 L IN COLD STARTUP engine clogging while push accelerator also smoking tail pipe
Older GMC Savana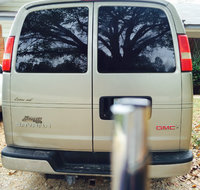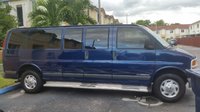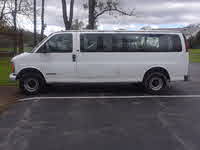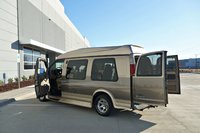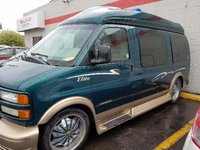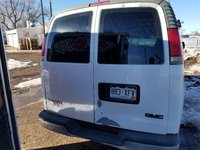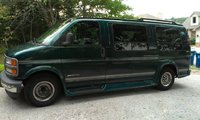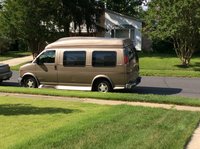 GMC Savana
Overview
Long enough to carry the family without getting mistaken for the Mystery Mobile, the GMC Savana offers consumers a full-size domestic van that gets 14 mpg in the city and 18 on the highway. Seating capacity comes in at 8, 12, or 15 depending on the trim. As of 2007, the Savana gives you your choice of 5.3 L, 295 hp or 6.0 L, 300 hp V8 powertrain.
This van has undergone two major changes since its inception 1996. In 2003, the Savana started offering all wheel drive and in 2007, it turned to an exclusively V8 powertrain lineup.
In any event, the GMC Savana has demonstrated solid staying power and looks ready to adapt to any changes that may come its way in the market for vans.