GMC Savana
Model Overview
New GMC Savana

The 2018 GMC Savana has been announced, but it is not yet available for purchase.

Used GMC Savana
GMC Savana Questions
How Do I Get Power To Coil And Module Next To Coil First Off Second Off Wou...
I change knock sensor map sensor coil fuel pump and filter air flow sensor air filter crank sensor throttle sensor what next
Turn Signals
I have no turn signals changed all fuses they came on for a second now don't work checked all fuses and they are good even the big one under the dash has anyone else had this problem
I Am Having Trouble Starting My 2002 Savana Vortec 5.0 In The Moring And Wh...
I Cant Get Cool Air Out Of My Rear Vents The Air Is Warm
when i have the air conditioning on the air in the rear above vents is warm
Seating
I have a 1996 GMC Savana 1500 passenger van and was wondering if the seats in a 1997 GMC Savana passenger van are interchangeable.
Older GMC Savana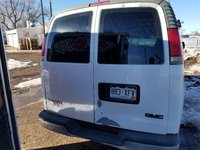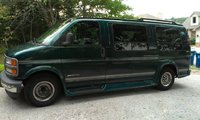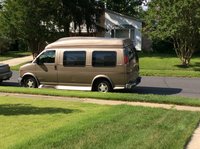 GMC Savana
Overview
Long enough to carry the family without getting mistaken for the Mystery Mobile, the GMC Savana offers consumers a full-size domestic van that gets 14 mpg in the city and 18 on the highway. Seating capacity comes in at 8, 12, or 15 depending on the trim. As of 2007, the Savana gives you your choice of 5.3 L, 295 hp or 6.0 L, 300 hp V8 powertrain.
This van has undergone two major changes since its inception 1996. In 2003, the Savana started offering all wheel drive and in 2007, it turned to an exclusively V8 powertrain lineup.
In any event, the GMC Savana has demonstrated solid staying power and looks ready to adapt to any changes that may come its way in the market for vans.