GMC Savana
Model Overview
New GMC Savana


Used GMC Savana
GMC Savana Questions
2001 Gmc Savana 1500 Explorer Upfitter - Should I Sell
I have a 2001 GMC Savana 1500 Explorer Conversion Van. It needs a front passenger side wheel bearing, ignition harness, distrubutor/rotor, brakes and rotors. I bought it after hearing these vans ...
Ignition
When I turn the ignition everything lights up on the dash but It won't crank until I shift it down to 1 and back up to park a couple times or turn the key a certain way. The shifting light goes o...
How Can I Talk To Someone About The Van That You Have In Houston Tx
Sunroof (i Think) Leak
Bought a 2012 (24k) GMC AWD Explorer High Top Conversion Van. Had it for about a week. Clean car fax one owner. During a HEAVY downpour we saw water dripping from the side of the sunroof and also ...
Cranks But Wont Start
Ive replaced the fuel filter, distrib and rotor still cranks but wont start. Sprayed starting fluid in the intake and it ran breifly. What else shud I chk?
Older GMC Savana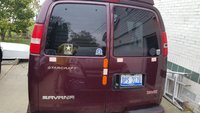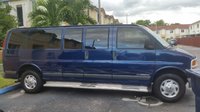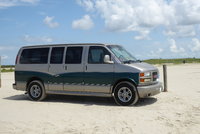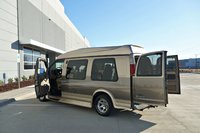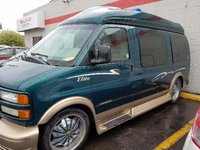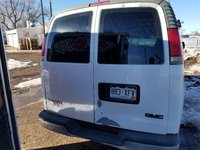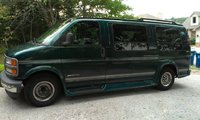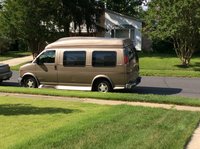 GMC Savana
Overview
Long enough to carry the family without getting mistaken for the Mystery Mobile, the GMC Savana offers consumers a full-size domestic van that gets 14 mpg in the city and 18 on the highway. Seating capacity comes in at 8, 12, or 15 depending on the trim. As of 2007, the Savana gives you your choice of 5.3 L, 295 hp or 6.0 L, 300 hp V8 powertrain.
This van has undergone two major changes since its inception 1996. In 2003, the Savana started offering all wheel drive and in 2007, it turned to an exclusively V8 powertrain lineup.
In any event, the GMC Savana has demonstrated solid staying power and looks ready to adapt to any changes that may come its way in the market for vans.