Buick Lucerne
Model Overview
Used Buick Lucerne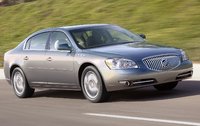 Used 2011 Buick Lucerne For Sale
| | |
| --- | --- |
| | 9 GREAT Deals |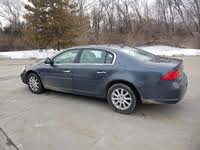 Used 2009 Buick Lucerne For Sale
| | |
| --- | --- |
| | 16 GOOD Deals |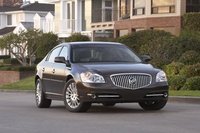 Used 2008 Buick Lucerne For Sale
| | |
| --- | --- |
| | 14 GREAT Deals |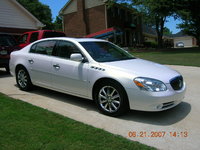 Used 2007 Buick Lucerne For Sale
| | |
| --- | --- |
| | 8 GREAT Deals |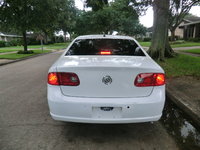 Used 2006 Buick Lucerne For Sale
| | |
| --- | --- |
| | 9 GREAT Deals |
Buick Lucerne Questions
Transmission
I HAVE A SIMILAR ISSUE .THE SHIFTER MOVES , THE INDICAIOR STAYS ON THE P AND THE TRANSMISSION DOES NOT ENGAGE NO MATTER WHAT GEAR I PUT IT IN. THE CAR WAS WORKING FINE. I PARKED IT RAN IN THE HOUSE...
Gear
Car won't go into gear
Tail Lights Turn Light And Br
My brake lights are stuck on with the daytime running lights I can't get off I need to know how to replace the tail lights on the driver side and the turn signal lights so anybody have any question...
2008 Buick Lucerne New Programmed PCM Won't Let Me Program My Key!
I have a 2008 Buick Lucerne CXL and I just replaced the PCM. My car stalled while driving on a busy highway 5 minutes after starting the vehicle. The car wouldn't restart and so I had it towed home. I...
How Do I Turn Off Traction Control On 2007 Buick Lucerne
I want to turn off the traction control, but I cannot figure out how. I don't see a button anywhere for it, and the internet and car manual hasnt been helpful. Does anyone have an idea of how to tu...
Buick Lucerne
Overview
Continuing its rebranding in a hope to boost sales and attract younger buyers, Buick has replaced the extremely popular LeSabre with the new full-sized Lucerne. The Lucerne has big shoes to fill, as the LeSabre accounted for more than half of all Buick sales until its demise.

Marketing itself as a luxury sedan, the Lucerne also signals the return of the V8 engine to the Buick lineup after a ten-year absence. Offering upscale comfort and room at a lower price tag than many foreign sedans, the Lucerne comes in three trims (CS, CXL, and CXS) with two different engines. The different trim names are supposed to evoke luxury and sport styling, though they only really vary by their standard features. Even the base model comes loaded with standard power elements, air conditioning, ABS brakes and traction control. Leather seats are the norm for the luxury and sport models, and a navigation system, leather steering wheel, and heated seats are nice options.
The Lucerne has received a big, though decidedly unnoticed marketing push, being featured on Martha Stewart's short-lived "Apprentice" show and serving as the car that toted Tiger Woods around to his appearances in 2006. These stunts hint at Buick's attempt to aim at a younger market than its stereotypical retiree driver.

Still too new to gauge its success or failure, the Lucerne has scored highly for a quiet and comfortable driving experience, and the V8 is a welcome addition under the hood.