Passenger Cars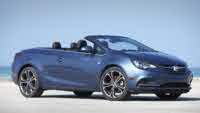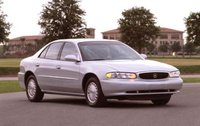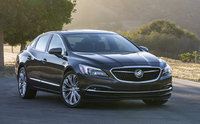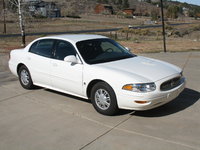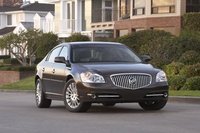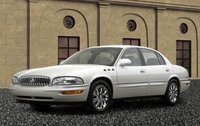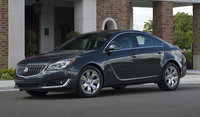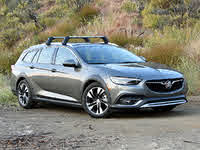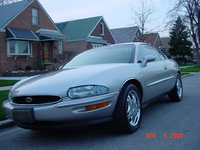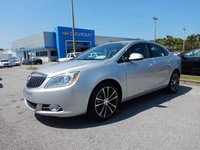 SUV/Crossovers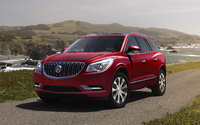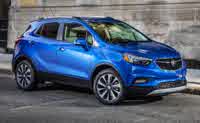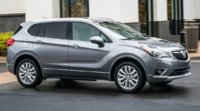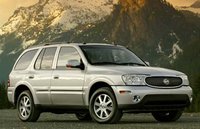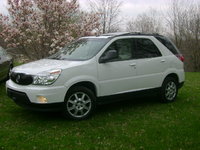 Vans/Minivans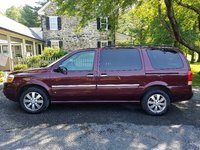 Buick Questions
1998 Buick Cold Air Drivers Side - Hot Air Passenger Side
It's winter and I would like hot air to come out of both the driver side and passenger side middle-level vents. The problem is that cold air comes out of driver side and hot air comes out of passenge...
96 LeSabre Dies After Driving 5 Miles Then It Wont Start Till It Cools Down...
I have a 1996 Buick LeSabre. It start and runs fine, it sounds good, it also drives good. But it will only drive for 5 to 15 miles, and then it dies, and it wont start again until it cools down. W...
2000 Buick Lesabre Battery
Car stalled and now won't start. Battery dead. Jump start it and it turns over but won't start. Tried charging the battery for a few hours but it won't hold a charge. Assume the battery is bad. But ...
Electronic Distributor
what vehicle can i take out their electronic distributor and put it in my 69 skylark 350 4 barrel
97 Buick Lesaber Custom
What cars interchanges with a 97 Buick lesaber custom wiper transmission
Older Buick Models
| | | |
| --- | --- | --- |
| Buick Apollo | Buick Centurion | Buick Electra |
| Buick Estate Wagon | Buick Gran Sport | Buick Grand National |
| Buick Reatta | Buick Roadmaster | Buick Skyhawk |
| Buick Skylark | Buick Somerset | Buick Special |
| Buick Sport Wagon | Buick Super | Buick Wildcat |
Buick
Overview
Though David Buick gave his name to the company he founded in 1903, his unsuccessful management skills were replaced by the powerhouse that was Will Durant, who turned Buick into one of the top-selling cars in the early 1900s. Durant later founded GM, which brought Buick and other carmakers into its fold.
The Buick nameplate was originally known for its powerful engine, technology innovations, and speed. It displayed its durability and reliability in long-distance competitions and tug-of-war matches with elephants. Over the years, it also became associated with upscale luxury and hot-rod performance and looks. Innovations included the first V6 engine in production vehicles, the first four-wheel brakes, and the unique pillarless hardtop, that drew on the popularity of its convertible lines.
By 1940, it had the reputation for having the fastest cars on the market, and in the 1950s it introduced its first V8. But the V6 was the engine of choice in Buicks, and almost all their cars housed one. Many of the cars from these decades are considered classic and are very popular with the mopar crowd.
The name Buick immediately conjures up conservative sedans. After the gas crisis and downsizing of the 1970s, the 1980s proved to be a big success for Buick. Luxury sedans such as the LeSabre and Regal were popular for their comfort and their engine power, and often topped surveys and consumer ratings for quality. In terms of speed, Buick engines powered one-third of the Indy 500 cars in 1990. Despite these feats, Buick reliability and conservatively posh looks made the cars attractive to the older crowd, and Buick soon became thought of as an old person's car. In the 1990s, the high-end Park Avenue furthered that image, while the more economy-focused, but bland Century tried to lure first-time buyers into the Buick fold.
Today, Buick is looking to reestablish itself as a performance car, aimed at a more youthful market. Gone is the traditional Buick oval grille (though the Tri-Shield remains) along with the classic sedan names, which have been rebranded as Lucerne and LaCrosse. To show it's kept up with the changing needs, Buick has also introduced the Terazza minivan and two SUVs, the mid-size Rainier and crossover Rendezvous. Neither of these have found their niche, and will be replaced by the Enclave in 2008.