BMW 1 Series
Model Overview
Used BMW 1 Series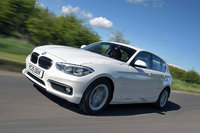 Used 2013 BMW 1 Series For Sale
| | |
| --- | --- |
| | 23 GOOD Deals |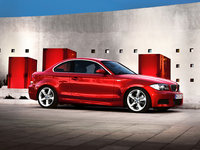 Used 2012 BMW 1 Series For Sale
| | |
| --- | --- |
| | 8 GREAT Deals |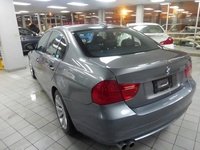 Used 2011 BMW 1 Series For Sale
| | |
| --- | --- |
| | 8 GREAT Deals |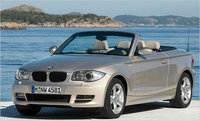 Used 2010 BMW 1 Series For Sale
| | |
| --- | --- |
| | 10 GOOD Deals |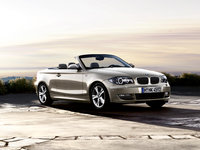 Used 2009 BMW 1 Series For Sale
| | |
| --- | --- |
| | 20 GOOD Deals |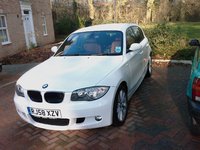 Used 2008 BMW 1 Series For Sale
| | |
| --- | --- |
| | 10 GREAT Deals |
BMW 1 Series Questions
Over Heating
2004 over heating even blew the hose off let it cool down add water to it an drive it around the block then u can still here it releveing pressure
What Is The Maintenance Record On BMW SUVs?
Autopay Transaction Seller Information
I have a buyer who wants to use your partnered provider, Autopay to buy my car listed on Cargurur's, however I can not find any information on what the process is on their website or yours from the ...
Can U Convert A Bmw 1series Coupe To A 5 Seater
Can u convert a 1 series coupe from 4 seater to a five seater
Advice Please
Hi there. I bought a 2006 BMW searease 1 from a garage. Whit service and 3month warranty. Two days later red service light come up. They didn't give me any paperwork. They didn't want to hear of ...
Older BMW 1 Series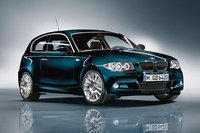 2007 BMW 1 Series reviews: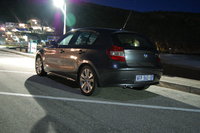 2006 BMW 1 Series reviews: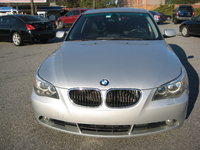 2005 BMW 1 Series reviews: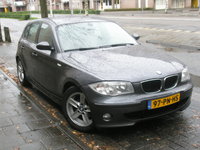 2004 BMW 1 Series reviews:
BMW 1 Series
Overview
For decades, the 3-Series occupied the entry-level slot in BMW's lineup, serving as little brother to its larger 5-Series and 7-Series siblings. But in recent years, the 3-Series has grown up in size and price, leaving a hole of sorts (and an opportunity) at the lower end of the lineup. Enter the BMW 1-Series, a small, sporty coupe that will slot into the position previously occupied by the 3-Series as BMW's entry-level vehicle.
The 1-Series has been on sale in Europe, in various configurations, since 2004. Among those European configurations was a unique-looking hatchback, but in bringing the 1-Series across the pond, BMW has left the hatchback on European shores. Instead, for its first year, the North American version of the 1-Series takes the form of two coupes and a convertible, which share an overall muscular new design with flared shoulder lines, frameless doors, an integrated spoiler in the trunklid and, of course, that distinctive twin-kidney grille.
In designing the 1-Series, BMW placed a premium on performance, and in that regard the 1-Series does not disappoint. Drivers can choose from two engines, including a 230-horsepower, 3.0-liter inline six-cylinder engine, which comes in the 128i coupe and and convertible trims, and a turbocharged 300-horsepower, 3.0-liter inline six-cylinder, available in the 135i coupe. Beyond that, the 1-Series comes with all the latest mechanical and safety features, as well as upscale interior appointments and gadgets.
In many ways, the 1-Series takes after the BMW 2002, a light, quick, and agile sports coupe introduced in the late 1960s. The four-passenger, two-door 2002 quickly gained a reputation as a comfortable, high-performance car that set the standard for a new type of vehicle. That reputation extends to the 1-Series, which is similarly light on its feet while packing plenty of power under the hood. And the 1-Series' rear-wheel-drive setup, with the engine at the front driving the wheels at the rear, ensures good overall balance, that trademark BMW "feel," and optimal traction, stability, and handling.