Used Acura TL
Acura TL Questions
Rubber Burning Smell/Smoke From The Hood
I had my normal Acura 105K maintenance in June 2019. Spark plugs, transmission flush, AC and etc (my timing belt, water pump were done at 60K miles). I was at the dealership on Tuesday, 8/13 for a l...
First My Radio Stopped Working And Now My Dash Lights And Power Windows Qui...
Navigation System
what if the navigation unit was replaced with a used one and it still didn't work. Do you think if we replace it with a new one it would work? What other problems could it be?
Cant Go Passed Nutral To Get In Reverse Or Park
I cant get the car to go past nutral I can put it in drive and low and even manual shift and it shift threw the gears just fine no slipping or any indication that it's the transmission but I cant g...
Temperature Gauge
I have a 2005 Acura TL and my temperature on my Dash keeps going up on down. It'll go all the way to the H and back down to the middle if I keep going. If I pull over and turn my car off the fan wi...
Older Acura TL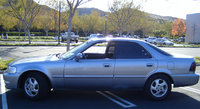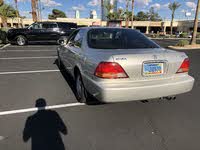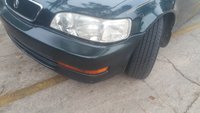 Acura TL
Overview
The Acura TL has taken its place as one of Acura's most popular models since its inception in 1996 as the successor to the Vigor and Legend. During that time, the entry level luxury sedan has undergone 3 major revisions.
In 1996, the TL debuted in 2 trims: the 2.5TL and the 3.2TL. The 2.5TL featured a 2.5 L, 176 hp I5 engine while the 3.2TL offered a stronger 3.2 L, 200 hp V6 powertrain. 1999 marked the elimination of the 2.5TL. In addition, Acura added 25 hp to the 3.2 L V6.
After the second major revision, the new Type S trim added some extra power to lineup in 2002 and if you're looking for something used with 2 doors, the TL coupe sipped an extended cup of coffee from 2001-2003. Finally, in 2004, Acura ratcheted the power up to 270 hp on the 3.2 L V6.
Through it all, the TL has maintained its sense of style with interior and exterior makeovers over the years.
Find great deals from top-rated dealersTM
Search