Used Acura TL
Acura TL Questions
Navigation Screen
Check disk screen to black screen and diagnostic screen will not come up
What Type Of Wheels Are These
Im looking to find out what brand and name these wheels are or if they are original oems off a specific vehicle. They are currently mounted on a 2007 acura TL. I only have 3 so im looking to find a...
How To I Stop Car Listing
how do I remove the listing I posted for my car
Any Suggestions For Stalling/not Starting Issues For '99 Acura TL?
Car will stall sometimes while driving, and won't start at other times? Heard it might be the ignition but that they did not fix the part? How much does it cost to replace ignition?
My 2005 Acura TL Wont Drive In Reverse And I Cant Drive In 1st Gear? I Need...
I've only owned this car for a week and now I cant go in reverse neither can I drive it unless I skip 1 gear. I don't know what wrong with it but I just need some idea of whats happened to my car.
Older Acura TL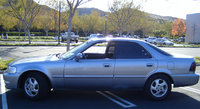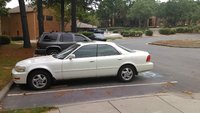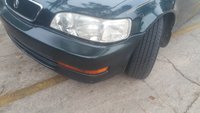 Acura TL
Overview
The Acura TL has taken its place as one of Acura's most popular models since its inception in 1996 as the successor to the Vigor and Legend. During that time, the entry level luxury sedan has undergone 3 major revisions.
In 1996, the TL debuted in 2 trims: the 2.5TL and the 3.2TL. The 2.5TL featured a 2.5 L, 176 hp I5 engine while the 3.2TL offered a stronger 3.2 L, 200 hp V6 powertrain. 1999 marked the elimination of the 2.5TL. In addition, Acura added 25 hp to the 3.2 L V6.
After the second major revision, the new Type S trim added some extra power to lineup in 2002 and if you're looking for something used with 2 doors, the TL coupe sipped an extended cup of coffee from 2001-2003. Finally, in 2004, Acura ratcheted the power up to 270 hp on the 3.2 L V6.
Through it all, the TL has maintained its sense of style with interior and exterior makeovers over the years.