Used Acura TL
Acura TL Questions
2001 Acura Tl
Will a driver side fender from acura 2000TL fit 2001 Acura Tl
2003 Acura Tl. Clock Just Reverted To 0:00. The Light Is Green But I Can't ...
Cannot reset clock. All of the accessories are working but the clock reverted to 0:00
Break Lights
I have a 2003 Acura and the car is not even running nobody's in the car but the brake lights keep going on and off why is that
Ac/heay
What does it mean when my car air and heat does not work ? Also why does my car fan stay on after I shut my engine off ?
2002 Acura Tl Base To Type S Engine Swap
OK so, I bought a 2002 tl with a blown motor. I got a type s motor at a really good price because I was told it will bolt up and be fine. The car is running and drives, however, my engine light is ...
Older Acura TL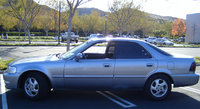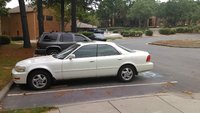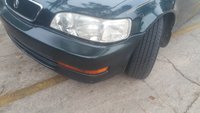 Acura TL
Overview
The Acura TL has taken its place as one of Acura's most popular models since its inception in 1996 as the successor to the Vigor and Legend. During that time, the entry level luxury sedan has undergone 3 major revisions.
In 1996, the TL debuted in 2 trims: the 2.5TL and the 3.2TL. The 2.5TL featured a 2.5 L, 176 hp I5 engine while the 3.2TL offered a stronger 3.2 L, 200 hp V6 powertrain. 1999 marked the elimination of the 2.5TL. In addition, Acura added 25 hp to the 3.2 L V6.
After the second major revision, the new Type S trim added some extra power to lineup in 2002 and if you're looking for something used with 2 doors, the TL coupe sipped an extended cup of coffee from 2001-2003. Finally, in 2004, Acura ratcheted the power up to 270 hp on the 3.2 L V6.
Through it all, the TL has maintained its sense of style with interior and exterior makeovers over the years.