Kia Dealers near Phoenix, AZ
Showing Kia dealers within 50 mi of Phoenix, AZ
Authorized Kia Dealers
1500 E Camelback Rd
Phoenix, AZ 85014
(Closed Now) 7:00 AM - 9:00 PM
"Called based upon listing and no one could find it.... then was told it was no longer available and tried to push another similar but not remotely same as a "well buy this instead".... I checked again a couple days later and the listing was still up, called again and talked with someone who claimed they handle internet listings and would remove it, checked a day later and still up..."
1000 N Scottsdale Road
Scottsdale, AZ 85257
(Closed Now) 8:00 AM - 9:00 PM

"Reach out immediately "
8005 South Autoplex Loop
Tempe, AZ 85284
(Closed Now) 8:30 AM - 9:00 PM
"Yes - the dealer replied. But what a scam,they told me the price for this jeep is $43,000.00. Why is the price different, it is because they do not include the price of the lift and the extra lights. I would not buy any vehicle from this dealer ever. Then once you inquire about something, they just keep trying to sell you anything on the lot."
10685 W Papago Fwy
Avondale, AZ 85323
(Closed Now) 8:00 AM - 9:00 PM
2121 E Bell Rd
Phoenix, AZ 85022
(Closed Now) 8:00 AM - 9:00 PM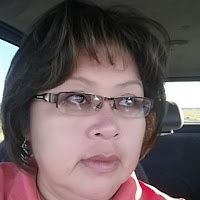 "To all my friends, don't go to this dealership if you have bad credits. This dealership will not work with you even though they say they are there to help if you have bad credit. There option to help is only if you have a large down payment. They ping-pong you."
17431 N 91st Ave
Peoria, AZ 85382
(Closed Now) 8:00 AM - 9:00 PM

"I give these guys (Larry DiNinis) and the bunch five stars. I was on my way to Phoenix and needed to purchase a vehicle while there. I emailed an offer and told them what I could do. The very first email was met with an acceptance of yhthe offer. Unfortunately I had an employer indeuced changed of plans and haven't made it there yet but look forward to dealing with them in the very near future to complete my purchase. "
1465 E Motorplex Loop
Gilbert, AZ 85297
(Closed Now) 8:00 AM - 9:00 PM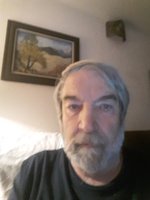 "Responded in timely manner. Car was out of my range after taxes. License. Dealer handling. "
13474 N Autoshow Ave
Surprise, AZ 85388
(Closed Now) 8:00 AM - 8:00 PM
"Worst experience ever!!! after they contacted me, I set an appointment to see a Toyota Prius they were advertising. After driving for one hour to get there, the person that had contacted me was not there. then, another salesperson approaches me and tells me they don't have the car, with a silly excuse. After that, they tried to sell me one of the brands they represent. "
1450 E Camelback Rd
Phoenix, AZ 85014
(Closed Now) 8:00 AM - 9:00 PM
8005 S Autoplex Loop
Tempe, AZ 85284
(Closed Now) 8:30 AM - 9:00 PM
Displaying dealers 1 - 10 of 10