Used Volvo C70
Volvo C70 Questions
I Have A 04 Volvo C70 That Was Driving Fine And Suddenly Lost Power. When ...
Volvo C70 Tracks Operation
What do I need to do to get the tracks off light to turn off when I push my tracks button it doesn't do anything what do I need to replace
What Are The Wheel Alignment Specifications For A 2012 Volvo C70?
Volvo C70
My 2004 Volvo c70 runs great. Sometimes in cooler weather as I back out of my driveway it make a clanking noise in the suspension as the front end drops off the edge of the drive. this occurs when I a...
I Just Bought A 2007 C70 T5. Is There Any Way To Get Copies Of The Original...
Older Volvo C70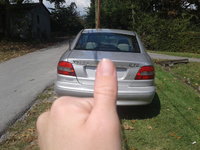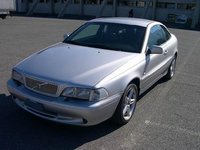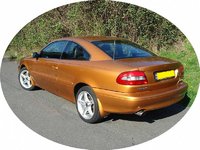 Volvo C70
Overview
To discuss the C70 we need to separate it into its two generations. There was the earlier ragtop C70, spun off from the S40 in 1998. Volvo discontinued the unexceptional C70 coupe in 2003 but let the convertible go on for another model year. It returned resurrected as a hardtop convertible for 2006.
Volvo began its new letter-number naming system for the 1998 model year, with C for coupe, S for sedan, and V for versatility. The numeric half of each model name represents the car's rank, if you will, in the product line. Since there is no longer a fixed-roof C70, you may as well think of that C as standing for convertible.
It's a novel thing in and of itself to see a drop-top Volvo; after all, Sweden is not prime convertible country. But Saab has its 9-3, and the C70 is here to compete with that car as well as the BMW 3 Series and the Audi A4. So far it seems that Volvo isn't winning that competition, as the C70's North American sales numbers have not been that great.
The notable feature of the 2006 and 2007 C70 is its three-piece retractable hardtop, which provides more rear visibility than the previous soft top. The seamless retraction is pretty to watch, even if it is a bit slow. This has got to be the safest convertible out there, with or without the steel top raised; it also has roll bars that pop up in the event of a rollover.
The front-wheel drive vehicle features a 2.5-liter turbocharged five-cylinder engine and is available in manual or automatic transmission. The usual Volvo safety features (air bags, protective side-impact beams, and traction and stability control) come standard. By all accounts, this car handles well and offers a fine ride, but it is not quite a sports car. You'll look great in it, top up or top down, and you can count on a safe arrival at your chosen Point B.