Used Scion xA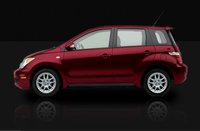 Used 2006 Scion xA For Sale
| | |
| --- | --- |
| | 19 GOOD Deals |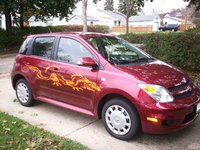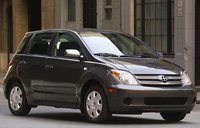 Scion xA Questions
Ignition Switch Or Starter Problem?
I have a 2006 scion XA recently hit 75k ODO. In (P) Park Starter solenoid would engage on occasion, causing vehicle to stall. When attempting to restart, placing key in position 2 ACC starter atte...
Do You Have Records Of Car Costs From Last Year? Do You Archive Your Sales...
Timing Belt
Wasn't sure if this car had a timing belt or chain. Also was wondering when I should get it replaced? Currently have 60,000 Miles.
Will A 2006 Scion Tc Exterior Mirror Fit A 2006 Scion Xa.
I live in Mexico close to Guadalajara and Scions are few and far between. My 2006 Scion XA has had the side mirrors knocked off so many times they can't be screwed and glued anymore. I want to buy...
Anyone Else Have Horrible Problems With Their Belts
i have done everything except change the belt it doenst look like the belt is worn to the point of getting a new one,
Scion xA
Overview
Scion means descendant, usually of an upper class family. So it seems a bit odd that Toyota chose this name for its value-oriented entry-level division aimed at a youthful, spirited, and hip market. Actually, maybe it's not so odd, considering that the Scion nameplate traces its heritage to the strong reputation of Toyota quality build, fuel economy, and reliability. Toyota just wants to add a bit of aftermarket tuner cred to its lineup and expand its average consumer age beyond the 46-year-old.
The Scion xA was introduced in 2003, along with its boxy xB counterpart. The rollout of the 5-door hatch was slow and systematic in the U.S. over the course of 2004, in order to build brand awareness. Essentially a rebadged Japanese Ist, the xA resembles the old Echo and the Toyota Yaris, but features a stronger suspension, bigger brakes, fatter tires, and a higher ride height. Standard features are also more abundant, with ABS brakes, power windows, locks, and mirrors, air conditioning, tilt steering, and a high-end audio system with MP3 playback and iPod connectability.
The entire Scion lineup is aimed at a young 18-27 crowd, in an effort to lure in a Toyota following early on. To this end, the xA comes with a long list of stand-alone accessories that buyers can configure right at the dealership, removing the hassle of bundled packages. These features range from exterior color to a rear spoiler to satellite radio to interior and exterior lighting setup. The Pure Price concept, where the sticker price reflects the exact cost, thereby eliminating salesman negotiation, is also a big youth draw.
The xA sold well, but not nearly as well as the more unique-looking xB. Perhaps because of its more rounded edges concealing a quite roomy interior, it was seen more as a great family car, and oddly enough, despite Toyota's marketing, the average buyers were in their 30s. Great fuel economy, Toyota quality, and top-notch standard features were big selling points. The Scion xA was also easy to drive and quite nimble, whether traveling on city roads or back roads. The biggest downside was its lack of power (only 103-hp) and sluggish acceleration.
Now that Scion is developing its own models (the tC) instead of relying on rebadged Japanese brands, the xA will be replaced in 2007 by the new 2008 xD. The xD will be a larger and more powerful version of the xA.