INFINITI G37
Model Overview
Used INFINITI G37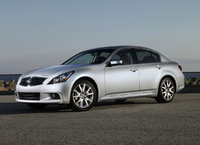 Used 2013 INFINITI G37 For Sale
| | |
| --- | --- |
| | 20 GREAT Deals |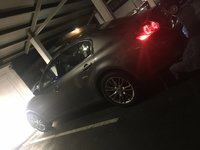 Used 2012 INFINITI G37 For Sale
| | |
| --- | --- |
| | 14 GREAT Deals |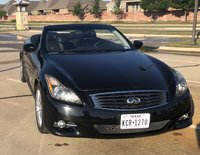 Used 2011 INFINITI G37 For Sale
| | |
| --- | --- |
| | 15 GREAT Deals |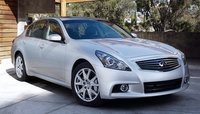 Used 2010 INFINITI G37 For Sale
| | |
| --- | --- |
| | 16 GREAT Deals |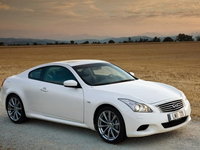 Used 2009 INFINITI G37 For Sale
| | |
| --- | --- |
| | 20 GREAT Deals |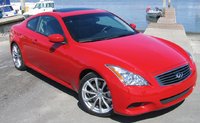 Used 2008 INFINITI G37 For Sale
| | |
| --- | --- |
| | 10 GREAT Deals |
INFINITI G37 Questions
Do Power Stop Evolution Z23 Brakes Fit On A 2013 Infiniti G37x?
2009 Infiniti G37 Nav Upgrad
I have a 2009 Infiniti G37 w/o nav. I purchased all 2103 parts Nav screen, Head unit, Nav controller and GPS. I don't have a diagram and have about 3 plugs that won't fit the new units. can anyone m...
2009 Infinti G37 Sedan
My domelights stay on,windows are stuck down and car will not start. The push button is in lock position and security key indicator is on.Headlights are bright and horn blows so It cant be the batte...
What're Common Problems That Come With A 2011-13 37 Coupe And Around What M...
Where Is The Computer Located On A Infinity 2010 G37
INFINITI G37
Overview
Introduced in 2008, the Infiniti G37 replaced the G35 in the Japanese automaker's lineup. The new G37 featured more aerodynamic styling, an updated suspension, and a more powerful engine that made it competitive with such high-performance vehicles as the Audi TT roadster, the Jaguar XK and the BMW 335i.
For its first year in production, the G37 was powered by a 330-horsepower, 3.7-liter, VVEL (Variable Valve Event and Lift) V6 engine, designed to produce a rush of acceleration. The VVEL technology not only tunes the engine continually for optimal performance, but also provides improved fuel efficiency and lower carbon-dioxide emissions.
The new G37 also featured a number of innovations, such as four-wheel Active Steer, which means that all wheels turn as you steer. This helps improve handling, especially during hard cornering.
Other features such as a five-speed automatic transmission with magnesium steering-wheel-mounted paddle shifters, 14-inch brake disks, Washi-finish aluminum interior trim, and a leather-trimmed 14-way-adjustable driver's sport seat made this a cutting-edge vehicle both inside and out.
The 2008 G37 was also equipped with an 11-speaker, Bose-designed Infiniti Studio on Wheels stereo system and massive 19-inch wheels.