New FIAT 500

The 2018 FIAT 500 has been announced, but it is not yet available for purchase.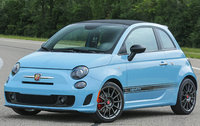 Used FIAT 500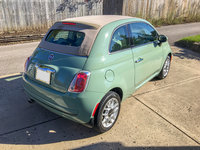 Used 2013 FIAT 500 For Sale
| | |
| --- | --- |
| | 24 GREAT Deals |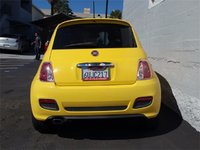 Used 2012 FIAT 500 For Sale
| | |
| --- | --- |
| | 16 GREAT Deals |
FIAT 500 Questions
Engine Light
engine light went off and before i could take it in it went off. I just had an oil and filter change about 6 week ago- the car has 46 K on it. Should i take it in anyway?
Fiat 500 Bonnet
So I had a little bump on my way back from work today and it looks like I'm going to need some bodywork replacements in/around my bonnet but I can't find out what this part would be called (attache...
2013 Fiat 500 Sport Check Engine Light
My digital reader on the exterior temp has been acting funny the last couple of days. It goes from what I assume is accurate (70 degrees) and jumps to 12 degrees giving me the warning of possible i...
Roof Rack For Fiat Convertible?
This is likely going to sound like a crazy question, but does anyone know if there are there roof racks made for the 2012 Fiat 500 Lounge Convertible? I want to transport a yoga SUP board, which is ...
Message
I have a 2012 Fiat sport. A message comes on that says " back lamp". And a generic light stays on all the time. Does anyone know what that means? The only light not working is the overhead in the...
Older FIAT 500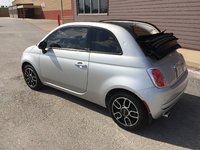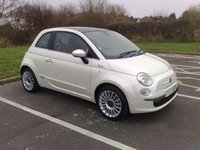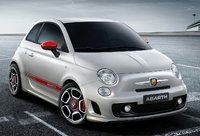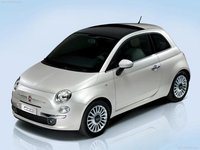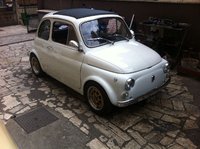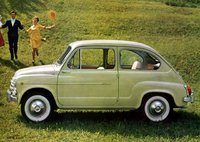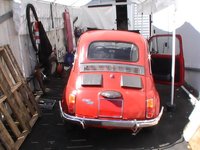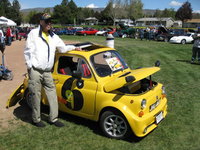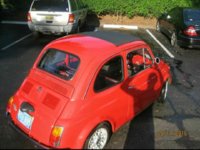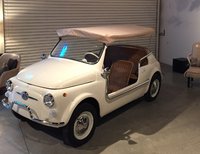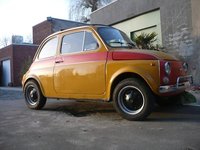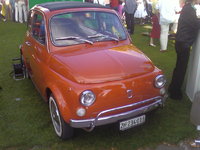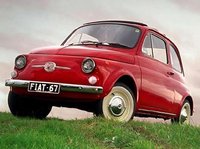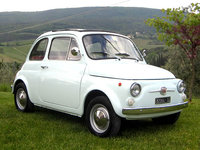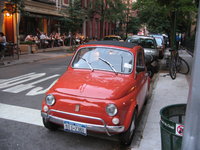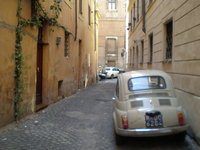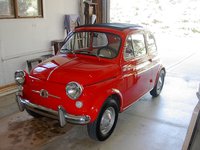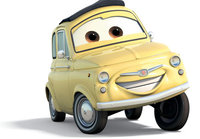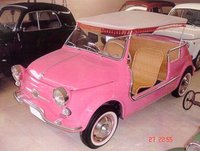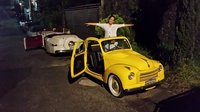 FIAT 500
Overview
Following a successful path blazed by Volkswagen and BMW's MINI, Fiat has reintroduced a classic subcompact that achieved legendary status in the '60s, the 500. Announced in mid-2006 and launched in July 2007, the new 500, also known as the Nuova 500 or Cinquecento, was greeted by a quarter-million people at an event that also marked the 50th anniversary of the original 500's launch.
The new 500 gets built in Tychy, Poland, and like the new Beetle and particularly the MINI Cooper, offers a wealth of customization options that mostly impact looks as well as a very strong safety profile. Four trim levels, 12 exterior colors, 15 interior packages, and a variety of exterior decals allow more than 500,000 individual combinations, so buyers can make the car very much their own. The new Fiat features seven airbags and offers ABS, electronic stability control, traction control, and a hill-holder feature, and it has earned top safety ratings in Europe.
The 500 comes with a 1.2- (68 hp) or 1.4-liter (99 hp) four-cylinder gas engine, the larger of which is available in turbo form (133 or 158 hp) in the limited-edition Abarth and Abarth SS trims, or a 1.3-liter (74-hp) four-cylinder diesel. It's not a speed demon, but the first year's worth of production, 58,000 cars, sold out within 3 weeks of launch in Europe, and the car won a number of European awards in 2007 and 2008.
Fiat has said it will bring the 500 to the U.S., but the current economic crisis has put those plans in question. Other stated plans include production in Italy and North America, a hybrid version, an even smaller, more-efficient engine option, and a convertible, which has already been caught in spy shots.