Passenger Cars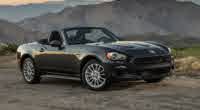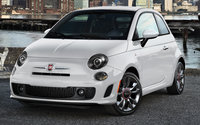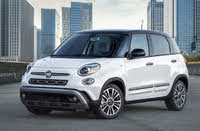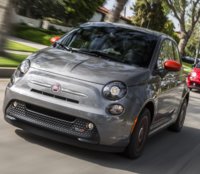 SUVs / Crossovers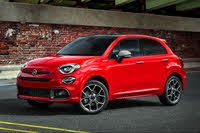 FIAT Questions
Why Do FIATS Go Thru So Many Owners? Why Is This Car Traded So Often?
does the FIAT have many maintenance issues?
MY 2012 FIAT 500 WONT START.
MY 2012 FIAT 500 WONT START. BATTERY IS GOOD SINCE RADIO AND LIGHTS COME ON WHEN I TURN THE KEY. NO SOUND ANYWHERE AT ALL. DOES ANYBODY KNOW WHAT NEEDS TO BE REPLACED ?
1979 Fiat 124 Spider
I recently purchased a 1979 Fiat Spider convertible for $500. The engine seized up and is not running I would like to know the value of my car as is or if I were to get it running. Thanks!
FIAT 500L Boot Wont Latch Shut
My boot latch wont catch so the boot door is always open. I am not mechanically minded so any advice would be apprecited but please make it idiot proof. Thanks
Double Clutch Transmission
hello my double clutch transmission does not take the first gear and the third and fifth gear. What can be the problem?
Older FIAT Models
FIAT 1100

FIAT 124

FIAT 126

FIAT 127

FIAT 128

FIAT 1300

FIAT 131

FIAT 132

FIAT 1500

FIAT 600

FIAT 850

FIAT Albea

FIAT Barchetta

FIAT Brava

FIAT Bravo

FIAT Cinquecento

FIAT Coupe

FIAT Croma

FIAT Dino

FIAT Ducato

FIAT Duna

FIAT Panda

FIAT Punto

FIAT Punto Evo

FIAT Regata

FIAT Ritmo

FIAT Scudo

FIAT Tempra

FIAT Tipo

FIAT Uno

FIAT X1/9
FIAT
Overview
Fiat was founded in 1899 as the "Societa Anonima Fabbrica Italiana Automobili Torino" ("Italian Automobile Factory of Torino, Incoporated" in English). The company has been known since its very early years by its acronym, FIAT (which is also the Latin word for "Let it be done").
Through the years, Fiat has made its name and its fortunes by targeting two disparate markets: sports and performance enthusiasts, and buyers looking for economical family transportation. More than a century later, Fiat still makes its mark in both arenas.
One of the company's original founders was the innovative entrepreneur Giovanni Agnelli, who became Managing Director by 1902. The Agnelli family has been part of the Fiat management ever since; the original Giovanni Agnelli's grandson (also named Giovanni but called Gianni) headed the company from 1966 to 1996, and his grandson, John Elkann, now serves as vice-chairman of the Fiat board of directors.
Some of Fiat's best-selling and most innovative models through the years have included the sporty Spyder, the econobox Panda, and the sturdy hatchback Punto. Fiat's design team is currently led by the legendary Giorgetto Giugiaro, whose trademark curvilinear style has inspired many imitators in the European and North American markets.
Find great deals from top-rated dealersTM
Search