Passenger Cars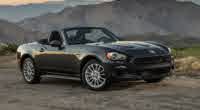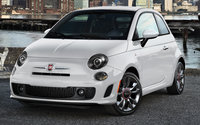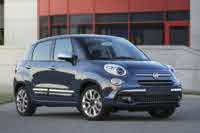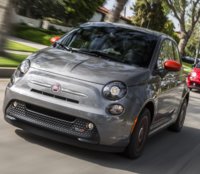 SUV/Crossovers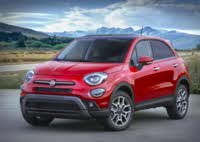 FIAT Questions
File Light
I have a warning light on in my 2015 Fiat 500 L. The light is a gas pump with a / threw it. I can not find the symbol in the owner Manuel. What does it mean?
2006 Nissan Maxima
Rough shifting. // abs problems
77 Fiat Spider 124
hello,i just started having clutch problems out of nowhere,there was no sign of any problems last week.the car will keep rolling with clutch full depressed and wont go into any gears.when the car is o...
Oil Consumption
What my fiat has 57k been going through 2 quarts of oil between 6500 miles the dealership is doing a oil consumption test. What puzzles me they told me it's normal. I know that's bs. Anyone help m...
Fiat 1979 Spider 2000 Value?
Older FIAT Models
| | | |
| --- | --- | --- |
| FIAT 1500 | FIAT 600 | FIAT Albea |
| FIAT Dino | FIAT Punto Evo | FIAT X1/9 |
FIAT
Overview
Fiat was founded in 1899 as the "Societa Anonima Fabbrica Italiana Automobili Torino" ("Italian Automobile Factory of Torino, Incoporated" in English). The company has been known since its very early years by its acronym, FIAT (which is also the Latin word for "Let it be done").
Through the years, Fiat has made its name and its fortunes by targeting two disparate markets: sports and performance enthusiasts, and buyers looking for economical family transportation. More than a century later, Fiat still makes its mark in both arenas.
One of the company's original founders was the innovative entrepreneur Giovanni Agnelli, who became Managing Director by 1902. The Agnelli family has been part of the Fiat management ever since; the original Giovanni Agnelli's grandson (also named Giovanni but called Gianni) headed the company from 1966 to 1996, and his grandson, John Elkann, now serves as vice-chairman of the Fiat board of directors.
Some of Fiat's best-selling and most innovative models through the years have included the sporty Spyder, the econobox Panda, and the sturdy hatchback Punto. Fiat's design team is currently led by the legendary Giorgetto Giugiaro, whose trademark curvilinear style has inspired many imitators in the European and North American markets.