Passenger Cars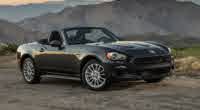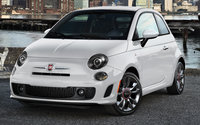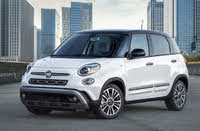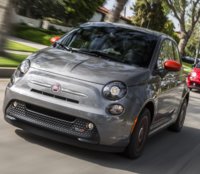 SUV/Crossovers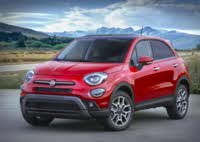 FIAT Questions
Gas For A Fist.
I been putting 87 gas into my Fiat 500L and the car performance has changed. So now I'm going to put 91 gas but I don't know if I should buy a gas flush to flash my gas tank out. Or should I just ...
I Have A Problem Going Up Hills Start Slowing Down Fiat 500 S 2015 Model
my car starts to slow down on hills is there a problem with fuel pipe
Problem With ESC And Hillstart Sensors
I have a 2012 Fiat 500S. I live overseas on a military installation and had two new tires put on the front end. Every since, my ESC and Hill start sensors go off every time I drive my car simultaneous...
Need Replacement Bulbs For The Licence Plate Light For My 2012 Fiat 500 Lou...
Need replacement bulbs for my license plate light. Dealer says they are not available and that I should purchase a new handle and light...$320 installed. Does anyone know a better solution?
Check Engine Light On
I had oil changed, two days later my check engine light came on. Took to mechanic who said it needed new spark plugs and ignition coils. Had this done. Check engine light came on again so took ...
Older FIAT Models
| | | |
| --- | --- | --- |
| FIAT 1500 | FIAT 600 | FIAT Albea |
| FIAT Dino | FIAT Punto Evo | FIAT X1/9 |
FIAT
Overview
Fiat was founded in 1899 as the "Societa Anonima Fabbrica Italiana Automobili Torino" ("Italian Automobile Factory of Torino, Incoporated" in English). The company has been known since its very early years by its acronym, FIAT (which is also the Latin word for "Let it be done").
Through the years, Fiat has made its name and its fortunes by targeting two disparate markets: sports and performance enthusiasts, and buyers looking for economical family transportation. More than a century later, Fiat still makes its mark in both arenas.
One of the company's original founders was the innovative entrepreneur Giovanni Agnelli, who became Managing Director by 1902. The Agnelli family has been part of the Fiat management ever since; the original Giovanni Agnelli's grandson (also named Giovanni but called Gianni) headed the company from 1966 to 1996, and his grandson, John Elkann, now serves as vice-chairman of the Fiat board of directors.
Some of Fiat's best-selling and most innovative models through the years have included the sporty Spyder, the econobox Panda, and the sturdy hatchback Punto. Fiat's design team is currently led by the legendary Giorgetto Giugiaro, whose trademark curvilinear style has inspired many imitators in the European and North American markets.
Find great deals from top-rated dealersTM
Search