Passenger Cars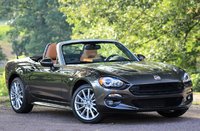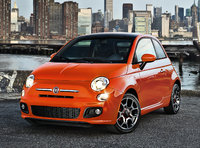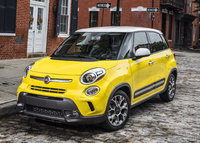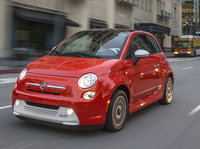 SUV/Crossovers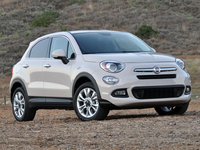 FIAT Questions
2012 Fiat 500 Sport Won't Turn Over
Car was needing to be jumped here lately. Had to have jumped a few times. After the last time of trying to jump the car, accidentally put the cables on wrong to my car. Before when jumping it wo...
08 Reg Does It Have A Timeing Belt Or Chain And How Often Do You Change It...
How Do I Remove The Glove Box In My 1996 Tracker
Problem With Esc And Hillstart Sensors
I have a 2012 Fiat 500S. I live overseas on a military installation and had two new tires put on the front end. Every since, my ESC and Hill start sensors go off every time I drive my car simultaneous...
I Purchased A Used 2015 Model And Drove Home 900 Miles Trouble Free. 4 Mile...
Many components warning lights and messages. Obviously an electrical issue. I cleaned all the grounds ate the batty, frame, and ecm. Where can I look next?
Older FIAT Models
FIAT 1100

FIAT 124

FIAT 126

FIAT 127

FIAT 128

FIAT 1300

FIAT 131

FIAT 132

FIAT 600

FIAT 850

FIAT Albea

FIAT Barchetta

FIAT Brava

FIAT Bravo

FIAT Cinquecento

FIAT Coupe

FIAT Croma

FIAT Dino

FIAT Doblo

FIAT Ducato

FIAT Duna

FIAT Grande Punto

FIAT Idea

FIAT Marea

FIAT Multipla

FIAT Palio

FIAT Panda

FIAT Punto

FIAT Punto Evo

FIAT Regata

FIAT Ritmo

FIAT Scudo

FIAT Sedici

FIAT Seicento

FIAT Siena

FIAT Stilo

FIAT Strada

FIAT Tempra

FIAT Tipo

FIAT Uno

FIAT X1/9
FIAT
Overview
Fiat was founded in 1899 as the "Societa Anonima Fabbrica Italiana Automobili Torino" ("Italian Automobile Factory of Torino, Incoporated" in English). The company has been known since its very early years by its acronym, FIAT (which is also the Latin word for "Let it be done").
Through the years, Fiat has made its name and its fortunes by targeting two disparate markets: sports and performance enthusiasts, and buyers looking for economical family transportation. More than a century later, Fiat still makes its mark in both arenas.
One of the company's original founders was the innovative entrepreneur Giovanni Agnelli, who became Managing Director by 1902. The Agnelli family has been part of the Fiat management ever since; the original Giovanni Agnelli's grandson (also named Giovanni but called Gianni) headed the company from 1966 to 1996, and his grandson, John Elkann, now serves as vice-chairman of the Fiat board of directors.
Some of Fiat's best-selling and most innovative models through the years have included the sporty Spyder, the econobox Panda, and the sturdy hatchback Punto. Fiat's design team is currently led by the legendary Giorgetto Giugiaro, whose trademark curvilinear style has inspired many imitators in the European and North American markets.