Chrysler Crossfire
Model Overview
Used Chrysler Crossfire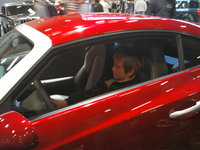 Used 2008 Chrysler Crossfire For Sale
| | |
| --- | --- |
| | 1 GOOD Deal |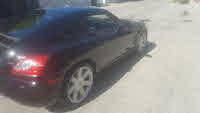 Used 2007 Chrysler Crossfire For Sale
| | |
| --- | --- |
| | 6 GOOD Deals |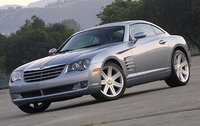 Used 2006 Chrysler Crossfire For Sale
| | |
| --- | --- |
| | 5 GOOD Deals |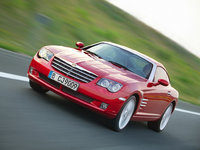 Used 2005 Chrysler Crossfire For Sale
| | |
| --- | --- |
| | 8 GOOD Deals |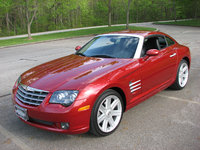 Used 2004 Chrysler Crossfire For Sale
| | |
| --- | --- |
| | 6 GREAT Deals |
Chrysler Crossfire Questions
I Sent Incorrect Email Address To Seller And Have Corrected It. How Can It...
How can I contact seller again with my correct email address?
I Have A 2006 Chrysler Crossfire Convertible Limited And Top Will Not Go Do...
Help Me In Replacing The Vacumn Pump Located In The Trunk Of A 2005 Crossfi...
what do i have to do to replace a vacumn pump on a 2005 crossfire convertible?
Is There Any Way I Can Eliminate The Locking Mechanisim The One That Locks ...
When you get in the Crossfire the door locks you in. You have to double open the door handle to unlock. It is a pain in the butt. You have to keep trying until you get lucky and the door unlocks.
2005 Crossfire Roadster Limited Top Will Not Retract.
I unlatch the top, the windows go down, I hear the trunk lock, and the process ends there. I have bypassed the safety switch in the trunk for the partition but the panels are in place.
Chrysler Crossfire
Overview
Daimler Chrysler introduced the the Crossfire sports car for the 2004 model year, as a replacement for the Chrysler Prowler. The Crossfire was built upon the same chassis as the recently retired Mercedes Benz SLK. The interior, engine and drive train were also borrowed from the German Roadster. this represented the first collaboration between Chrysler and Mercedes.
In 2004, the only one Crossfire style offered was the coupe. In 2005, four variations appeared, thanks to the edition of two trim levels and two body styles. The Crossfire could now be had as a coupe or convertible, each available with the Base or Limited finish. There is no 2007 Crossfire.
A separate high-performance model, called the Crossfire SRT-6 was offered in 2005 as both a coupe and convertible.
All Crossfires were rear wheel drive. Power was supplied to the non-SRT models by a 3.2 liter V-6, which delivered 215 horsepower and 229 pound-feet of torque. This engine came to Chrysler courtesy of Mercedes, and could be paired with either a six-speed manual or five-speed automatic transmission. The automatic was only available with the Limited trim.