Cadillac DTS
Model Overview
Used Cadillac DTS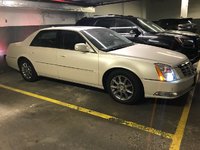 Used 2011 Cadillac DTS For Sale
| | |
| --- | --- |
| | 11 GREAT Deals |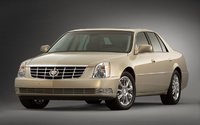 Used 2010 Cadillac DTS For Sale
| | |
| --- | --- |
| | 16 GOOD Deals |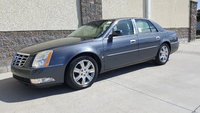 Used 2009 Cadillac DTS For Sale
| | |
| --- | --- |
| | 9 GOOD Deals |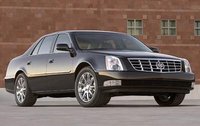 Used 2008 Cadillac DTS For Sale
| | |
| --- | --- |
| | 11 GREAT Deals |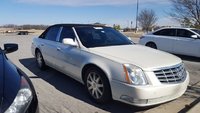 Used 2007 Cadillac DTS For Sale
| | |
| --- | --- |
| | 7 GREAT Deals |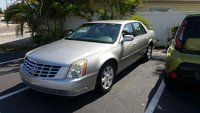 Used 2006 Cadillac DTS For Sale
| | |
| --- | --- |
| | 8 GREAT Deals |
Cadillac DTS Questions
Fuel Injector For One Bank Blows. Initially Monthly. Now Constant. Any Id...
Oh My 2008 Cadillac DTS My Car Crank But It Won't Turn Over What's The Prob...
Water Puddling On Read Back Passenger Side Floor
The passenger side drain hole in sunroof, where does it exit the water. I get water on rear floor passenger side only.
2007 Cadillac Dts-unleaded 87 Or 91 Octane?
Since buying my. 07 Cadillac DTS ive been using 87. Octane has 121,000 miles on it. Now has 166,000 . been using 87 ever since. Can I switch to 91 now? Didnt come with an owners manual.
Just Got Tires Rotated And Balanced, ELC On My 2008 DTS Is No Longer Kicki...
Cadillac DTS
Overview
Following the example of the CTS and STS, Cadillac introduced the DTS in 2006 as the largest luxury sedan in its lineup. The successor to the Deville made an auspicious debut as a limo at Dubya's second inauguration in January 2005. Since then, drivers have deemed the DTS a worthy new model that adds a modern touch to the Cadillac family.
The DTS rides on a 4.6 L, 275 hp V8 engine with an option to upgrade to 292 hp with the Performance Package. Expect a stretch version of the DTS appropriately named the DTS-L for 2007. Overall, the future looks bright for the luxurious DTS.