Cadillac DTS
Model Overview
Used Cadillac DTS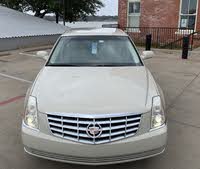 Used 2011 Cadillac DTS For Sale
| | |
| --- | --- |
| | 24 GOOD Deals |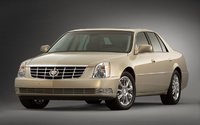 Used 2010 Cadillac DTS For Sale
| | |
| --- | --- |
| | 14 GOOD Deals |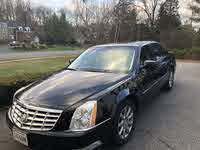 Used 2009 Cadillac DTS For Sale
| | |
| --- | --- |
| | 12 GOOD Deals |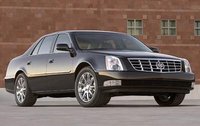 Used 2008 Cadillac DTS For Sale
| | |
| --- | --- |
| | 13 GREAT Deals |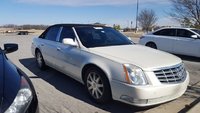 Used 2007 Cadillac DTS For Sale
| | |
| --- | --- |
| | 13 GOOD Deals |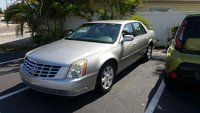 Used 2006 Cadillac DTS For Sale
| | |
| --- | --- |
| | 13 GOOD Deals |
Cadillac DTS Questions
Service Power Ateering/park Asst, Abs Code For Stability Trac
So in my 06 dts I bought it with 105k on it with a message saying service park assist. Now at 150k I have a service power steering on the digital display. When I call onstar for a onboard diagnost...
Car Won't Start
I have a 2006 Cadillac DTS woke up for work one morning car wouldn't start just turned over so I changed the crank postion sensor and the cam postion sensor still nothing it just turned over so I ...
Power Seat Stopped Working
Drivere power seat does not work could this be a fuse and is the passenger seat ran off the same fuse thevpassanger side works
Led Interior Lights Not Working
My led interior lights will not come on when I open a door. They dp flicker if I play with the dimmer switch
My 08 Dts Acting Like It Is Out Of Gasoline
Fuel pump good fuel injectors is getting pressure battery good but won't start
Cadillac DTS
Overview
Following the example of the CTS and STS, Cadillac introduced the DTS in 2006 as the largest luxury sedan in its lineup. The successor to the Deville made an auspicious debut as a limo at Dubya's second inauguration in January 2005. Since then, drivers have deemed the DTS a worthy new model that adds a modern touch to the Cadillac family.
The DTS rides on a 4.6 L, 275 hp V8 engine with an option to upgrade to 292 hp with the Performance Package. Expect a stretch version of the DTS appropriately named the DTS-L for 2007. Overall, the future looks bright for the luxurious DTS.