Cadillac DTS
Model Overview
Used Cadillac DTS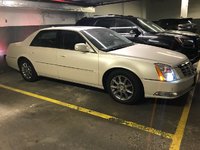 Used 2011 Cadillac DTS For Sale
| | |
| --- | --- |
| | 7 GREAT Deals |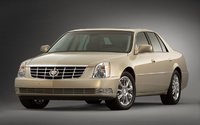 Used 2010 Cadillac DTS For Sale
| | |
| --- | --- |
| | 8 GREAT Deals |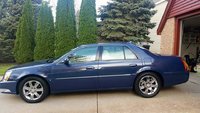 Used 2009 Cadillac DTS For Sale
| | |
| --- | --- |
| | 24 GOOD Deals |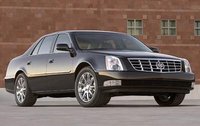 Used 2008 Cadillac DTS For Sale
| | |
| --- | --- |
| | 30 GOOD Deals |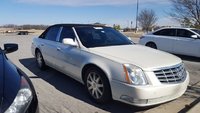 Used 2007 Cadillac DTS For Sale
| | |
| --- | --- |
| | 25 GOOD Deals |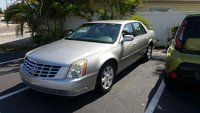 Used 2006 Cadillac DTS For Sale
| | |
| --- | --- |
| | 12 GREAT Deals |
Cadillac DTS Questions
Car Won't Start
My husband changed the oil in his 2006 Cadillac dts today & now it won't start. Dash lights etc. come on but no click. Recharged the battery but still no luck and battery is only a year old. Help!
What Does Service Traction Mean
Traction control light stays on
I Have A 2011 Dts. I Bought Car 3 Months Ago. I Checked Battery And N...
My Question Is, I Have A 2006 Cadillac Dts And My Driver Side Power Seats W...
2011 Overheating North Star Dts
I have a 2011 nrthstar DTS with 40,000 miles. It just started to overheat today and shut off the AC....it lasted about 4 minutes then cooled down to mid temperature range...??? Any suggestion...
Cadillac DTS
Overview
Following the example of the CTS and STS, Cadillac introduced the DTS in 2006 as the largest luxury sedan in its lineup. The successor to the Deville made an auspicious debut as a limo at Dubya's second inauguration in January 2005. Since then, drivers have deemed the DTS a worthy new model that adds a modern touch to the Cadillac family.
The DTS rides on a 4.6 L, 275 hp V8 engine with an option to upgrade to 292 hp with the Performance Package. Expect a stretch version of the DTS appropriately named the DTS-L for 2007. Overall, the future looks bright for the luxurious DTS.