New Audi A8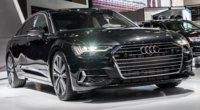 The 2019 Audi A8 has been announced, but it is not yet available for purchase.
CarGuru's preview of the 2019 Audi A8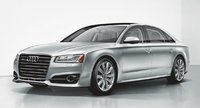 Used Audi A8
Audi A8 Questions
Buzzing Whirring Noise
I have a 2013 Audi A8L with 52,000 mi. Recently I've been hearing a moderate buzzing, whirring noise in front on the drivers side. Not a grinding sound. Doesn't increase with higher RPM. Does it in...
My 2005 Audi A8 Mmi Car Button
My car button not working when I push it in to be able to use setting for my car to change tires and Bluetooth
My 2000 Audi A8 Bose Sound System Symphony Is Locked Up In The SAFE Mode An...
It wil not respond to the PSCAN and RBDS buttons being pressed. My battery died, so got it recharged. Tried to reset the radio fro SAFE 2 times. No luck. (Must have not entered code correctly.) Seco...
Is It Worth It To Buy A 2004 Audi A8l With 170,000 Miles For 3$500
Do these cars require a lot of maintenance at 170,000 miles plus?
Older Audi A8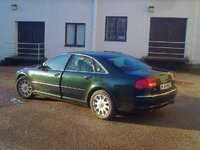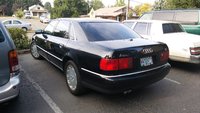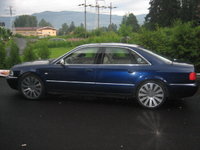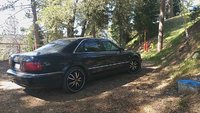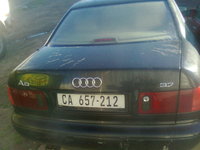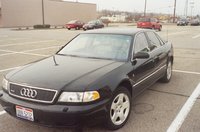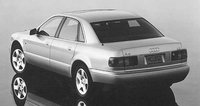 Audi A8
Overview
The Audi A8 replaces the old Audi V8, discontinued in 1994. It is the top-end of Audi's luxury sedan class, which includes the A4 and A6, offering full-size comfort, but the handling and maneuverability of a much smaller car, thanks to some technological innovations.
Audi is known for elegantly-appointed interiors, with loads of standard features that make the word "options" obsolete. Over its history, the A8 only continued to add on, offering leather seats, 16-way adjustable front seats, front and rear lumbar support, a solar sunroof, rear window shades, front and rear climate control, heated seats and steering wheel, and massaging seats. Again, these are all standard. Audi figures we spend so much time in our cars, they must satisfy a variety of needs -- from the roominess and cargo space of families, to the sophisticated quiet luxury of business clients, to the personal quest for driving excitement. The Audi A8 offers all of these in a classically styled, understated package.
Some of the A8's innovations contribute to its precise, yet powerful performance. The A8 was the first U.S. car to feature an aluminum body, engine, and suspension. The Audi Space Frame technology greatly reduced the weight of this full-size sedan, thereby increasing fuel economy and engine performance on the highway. It handled more nimbly than comparably-sized cars, but the aluminum gave it more rigidity for tighter control on the road. Audi's continued quattro technology remains unbeaten, even by SUVs, in the way it attacks snow and ice. An adaptive air suspension system, introduced recently, allows the driver to adjust the suspension to specific road conditions for maximum balance and performance.
Audi has always suffered from a poor customer service reputation and costly maintenance records. But overall, drivers feel the A8 far surpasses its German brethren in terms of quality build and interior comfort, and the AWD is one of the best out there. The A8's understated exterior often causes it to be overlooked, but its technical advances and creature comforts seem to strike the right balance of form and function without overwhelming its passengers.