New Audi A6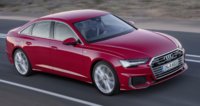 Used Audi A6
Audi A6 Questions
Audi Starting Problem
I have a 2006 Audi a6 3.2 v6 Quattro...its been running perfect!!!..untill I was trying to leave after work. Car started, ran about 5 mins everything working fine...then interior lights(speedometer...
A6 1.8 T C5 Won't Start
Change the clutch on the car only to find the starter miter won't turn or click it's dead I've tested the starter it's fine battery is fine all earths have been cleaned I'm stumped eny wireing dia...
My Audi Shut Off And Won't Start
I was driving down the road, and it just shut off. Luckily, it was near a parking lot. When I try to start it it doesn't do anything. The battery is brand new, and isn't dead. Head lights, radio, e...
Coolant Leak
I have an Audi a6 4.2 l Quattro there is coolant leak on the front passenger side where's the coolant flange located
My 2013 Audi A6 Transmission Does Not Want To Engage In Any Gear. What Cou...
Alarm for reverse comes on first, however it says to continue to drive. It won't engage in any gear.
Older Audi A6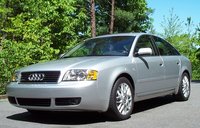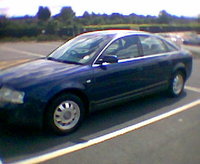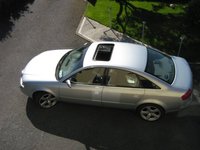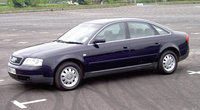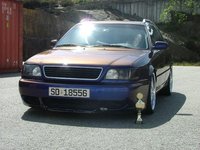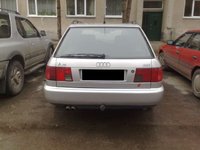 Audi A6
Overview
Elegantly appointed interiors, classic European styling, and quality engineering are the characteristics that August Horch first sought to instill in his automobiles back in 1909. Though his focus was initally on smaller, sports-performance cars, his tradition has carried on through the decades (with a few refinements and adjustments and innovations) into the large and luxurious sedans that have become synonymous with the Audi name today.
A mid-size luxury sedan replacing the previous generation of Audi 100s, the A6 delivered more room and more standard features than the comparable BMW 5 Series or Mercedes E Class models. While never as fast or as powerful as those competitors, the combination of smooth handling, precision control, sturdy safety, and high-end interior comfort added up to a winning package. Add on the quattro all-wheel drive technology, which Audi innovated, and this car can seemingly do it all.
Versatile as a family car (spacious trunk and roomy backseat), business vehicle (standard leather seats and quiet ride), or personal tourer (Sports packages and quattro capability), the A6 gained horsepower, more room, and greater stability over the years, adding such innovative technology as CVT and direct fuel injection to increase the car's performance and fuel economy. The practical German side of this car, seen in its craftsmanship and functional ergonomics, is subtly complemented by the German love for speed (been on the Autobahn lately?) and high-end performance.
Like all Audis, the A6 is far from cheap. But compared to other cars in its class it offers so much more. Audi has always heard complaints about costly parts and surly dealers that ignore customer problems, and the A6 suffers from this stigma as well. Though it suffers from sluggish acceleration, most owners find the Audi A6 powerful enough to be a blast to drive, perfectly adapting to any weather condition, any road, and any mood.