New Audi A6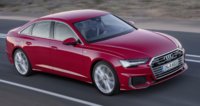 Used Audi A6
Audi A6 Questions
Car Won't Start After Deep Freeze In MN
My car was starting fine never any problems then we in MN got a -64 below zero freeze this winter. I waired until it got waem, bought a new battery it fired right up, but I had to really Rev up the...
Audi A6 Not Slipping Into Gear
I took my Audi A6 in for a genereal service. Filters etc. One of the guys working there drained my transmission fluid. After 2weeks they seemd to realise they need to take the sump off to fill it agai...
2006 Audi A6 EPC Light On
Hi All: Quick question for you regarding the EPC light on my '06 Audi A6. Just a bit of background; the car has 77,000 miles on it and had its last tune-up roughly 5 months ago. This car, for as l...
2004 Audi A6 Quattro 2.7t S-Line
How can I find an owners manual? There isn't one in the car, I just bought it on the 10th. I'm the type of car person who likes to have a manual.
Why Is There Such A Difference Betwen Your Fair Value, And Kelly Blue Book
2000 Audi A6 2.8 quattro Avant Wagon AWD KBB has a fair price well below your's listed with car on your site
Older Audi A6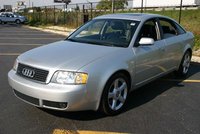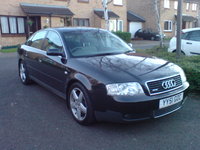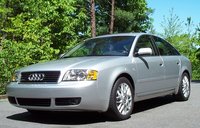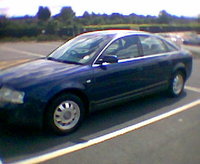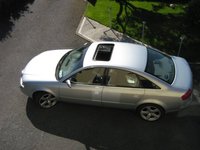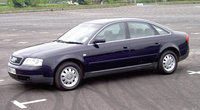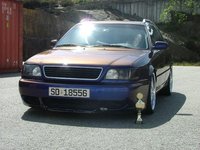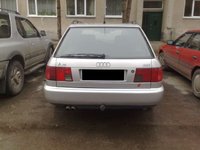 Audi A6
Overview
Elegantly appointed interiors, classic European styling, and quality engineering are the characteristics that August Horch first sought to instill in his automobiles back in 1909. Though his focus was initally on smaller, sports-performance cars, his tradition has carried on through the decades (with a few refinements and adjustments and innovations) into the large and luxurious sedans that have become synonymous with the Audi name today.
A mid-size luxury sedan replacing the previous generation of Audi 100s, the A6 delivered more room and more standard features than the comparable BMW 5 Series or Mercedes E Class models. While never as fast or as powerful as those competitors, the combination of smooth handling, precision control, sturdy safety, and high-end interior comfort added up to a winning package. Add on the quattro all-wheel drive technology, which Audi innovated, and this car can seemingly do it all.
Versatile as a family car (spacious trunk and roomy backseat), business vehicle (standard leather seats and quiet ride), or personal tourer (Sports packages and quattro capability), the A6 gained horsepower, more room, and greater stability over the years, adding such innovative technology as CVT and direct fuel injection to increase the car's performance and fuel economy. The practical German side of this car, seen in its craftsmanship and functional ergonomics, is subtly complemented by the German love for speed (been on the Autobahn lately?) and high-end performance.
Like all Audis, the A6 is far from cheap. But compared to other cars in its class it offers so much more. Audi has always heard complaints about costly parts and surly dealers that ignore customer problems, and the A6 suffers from this stigma as well. Though it suffers from sluggish acceleration, most owners find the Audi A6 powerful enough to be a blast to drive, perfectly adapting to any weather condition, any road, and any mood.