New Audi A6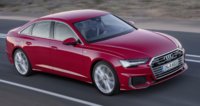 Used Audi A6
Audi A6 Questions
2005 Audi A6 Abs,brake,esp Lights
okay so few weeks ago my abs,brake,esp, brake fault warning lights came on and the whole rear left lights went out. i changed the bulb and everything checked the fuse and wires everything was fine. ...
2008 Audi A6
Have a 2008 Audi A6, when staring the car there are sometimes multiple warning lights, EPC, check engine, traction control, and it will miss and hesitate when running. If you shut the car down and ...
Timing Chain Audi A6
Are these chains supposed to snap? My oil pressure light came on took it to a mechanic he said i have snapped my chain causing damage to turbo and oil pumphe said another half a mile and u would h...
How Does The Financing Take
I have a prospective buyer and is financing through car Gurus . How long does this take
AUDI A6 2006
Hi Our Audi A6 2006 2.7 Quattro is acting up. On returning to car windows were slightly down and when car was unlocked and windows put up the passenger front window would only go down and stay dow...
Older Audi A6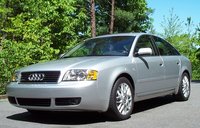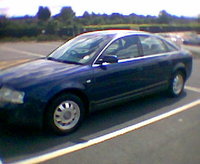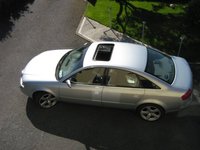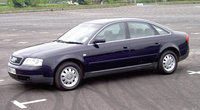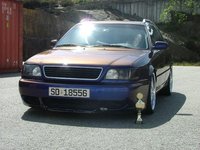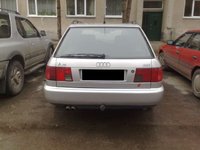 Audi A6
Overview
Elegantly appointed interiors, classic European styling, and quality engineering are the characteristics that August Horch first sought to instill in his automobiles back in 1909. Though his focus was initally on smaller, sports-performance cars, his tradition has carried on through the decades (with a few refinements and adjustments and innovations) into the large and luxurious sedans that have become synonymous with the Audi name today.
A mid-size luxury sedan replacing the previous generation of Audi 100s, the A6 delivered more room and more standard features than the comparable BMW 5 Series or Mercedes E Class models. While never as fast or as powerful as those competitors, the combination of smooth handling, precision control, sturdy safety, and high-end interior comfort added up to a winning package. Add on the quattro all-wheel drive technology, which Audi innovated, and this car can seemingly do it all.
Versatile as a family car (spacious trunk and roomy backseat), business vehicle (standard leather seats and quiet ride), or personal tourer (Sports packages and quattro capability), the A6 gained horsepower, more room, and greater stability over the years, adding such innovative technology as CVT and direct fuel injection to increase the car's performance and fuel economy. The practical German side of this car, seen in its craftsmanship and functional ergonomics, is subtly complemented by the German love for speed (been on the Autobahn lately?) and high-end performance.
Like all Audis, the A6 is far from cheap. But compared to other cars in its class it offers so much more. Audi has always heard complaints about costly parts and surly dealers that ignore customer problems, and the A6 suffers from this stigma as well. Though it suffers from sluggish acceleration, most owners find the Audi A6 powerful enough to be a blast to drive, perfectly adapting to any weather condition, any road, and any mood.