Volkswagen Dealers near Phoenix, AZ
Showing Volkswagen dealers within 50 mi of Phoenix, AZ
Authorized Volkswagen Dealers
1499 E Camelback Rd
Phoenix, AZ 85014
(Closed Now) 7:00 AM - 9:00 PM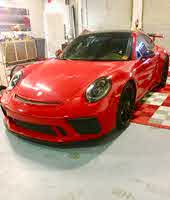 "Absolutely a terrible experience. No one returned calls. I called to speak with the used car Dept mgr. and he was rude and short on the phone. Don't ever go here! One star is too high of a rating."
1521 E Camelback Rd
Phoenix, AZ 85014
(Closed Now) 8:00 AM - 8:00 PM

"At first it started off wrong since the Equinox was no longer available. They tried putting us in a Jetta which was a GLI model. Super fast and clean car, but not what we were looking for. Josh, was super helpful and patient with us. Made us very comfortable and would recommend him to anyone. We did come out of there with a Ford Escape that fit us well. Wife is happy so I'm happy. "
3700 N 89th St
Scottsdale, AZ 85251
(Closed Now) 8:00 AM - 9:00 PM
"The service they gave was amazing ! They helped with everything I needed help with and gave great hospitality. Chris there is amazing and highly, highly recommend going to him as he can find any deal for you. Will be coming back again next time when I get another car! Thanks! "
10205 W Papago Fwy
Avondale, AZ 85323
(Closed Now) 8:00 AM - 9:00 PM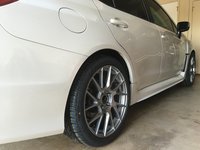 "very nice at first then, things went in a different direction. they wanted to low ball me on my trade in and then charge me another 4 grand for me to come out of pocket for a car that is 2 years older then mine. when I disagreed with them on this then you could see they were pretty mad and then they proceeded to get a little hot under the collar. so when they say that they don't get commission, they just want to get you the best deal to get you in the car. we'll that is just not true. I will leave it at that. if you go in to this dealership, make sure you have someone with you to double check the numbers and it is always good to have a second pair of eyes. I do not believe they have your best interest. so please be cautious."
385 West Baseline Road
Gilbert, AZ 85233
(Closed Now) 8:00 AM - 9:00 PM

"Made a deal on a great CX-9"
8801 W Bell Rd
Peoria, AZ 85382
(Closed Now) 8:30 AM - 8:00 PM

"Didn't purchase for them but very pleasant and professional. Once I told them I was no longer in the market, they left me alone which is priceless. Would definitely consider shopping them again."
1489 E Motorplex Loop
Gilbert, AZ 85297
(Closed Now) 8:00 AM - 9:00 PM
"Easy process. Professional staff. Took home the car!"
385 West Baseline Rd
Gilbert, AZ 85233
(Closed Now) 8:00 AM - 9:00 PM
7001 E Chauncey Ln
Phoenix, AZ 85054
(Closed Now) 8:00 AM - 8:00 PM
3700 N 89th St.
Scottsdale, AZ 85251
Displaying dealers 1 - 10 of 10