Used Volvo S80
Volvo S80 Questions
2002 Volvo S80
I replace my engine and when we went to fire it up all it do is turn over no fire... what can it be? I talk to someone who said you have to replace the throttle body off the old motor and put on th...
How To Fix Error Code P0118,P0116 For This Car? Model:S80; Maker:Volvo; Yea...
How to fix error code P0118,P0116 for this car? Model:S80; Maker:Volvo; Year:2002;
Check Engine Light
My 2005 volvo s80 engine light has flashed for a few seconds and I have felt a "shake" and my outside temp reading goes crazy at times. What could this be?
Acceleration
Bought used 2002 S80 2.9 twin turbo, 193000 on it, previous owners apparently put wrong alternator in it, so I replaced it with a 160 amp, alternator (with) clutch, and replaced battery, after t...
Cannot Respond To Emails On This Site?
Please explain how to respond to inbox emails ? it only lets me put a vin number in?
Older Volvo S80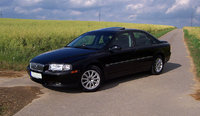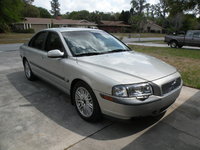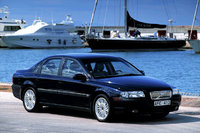 Volvo S80
Overview
The S80 is the largest of Volvo's sedans. It replaced the S90 sedan in 1999 when the Volvo naming convention changed from odd to even initial digits in line with a total re-design.
The 1999 served as the initial platform for some of Volvo's innovative safety features. Those features, which now are found in all Volvos, were the Whiplash Protection System (WHIPS) and side-curtain air bags. The Swedish auto-maker is best known for giving top priority to occupant safety, a commitment that has been in place for the company's existence.
Although the S80 is not by most people's definition a true luxury car, it offers a high level of comfort and an impressive number of conveniences, in addition to the safety features, that come as standard equipment. It's a great choice for the discerning auto-buyer who doesn't want to spend a mint.