Volkswagen EuroVan
Model Overview
Used Volkswagen EuroVan

Volkswagen EuroVan Questions
Temp. Guage And Fuel Indicators Do Not Work. Is There A Fuse For These Gau...
Both gauges are not working. I looked on the fuse box but couldn't find a match for either one. Is there a diy fix or will it be necessary to bring into a VW repair center?
Vw Eurovan Window Not Rolling Up And Down Properly
After finally getting all the broken wires on my 02 Eurovan fixed, the left window rolling perfectly the right -on both switches- inches up or down a little bit with every hit of the switch. What can ...
I Need A 023906024m Ecm For A 1995-1996 Vw Eurovan
I have an 023906024A ECM for a 1995 Eurovan. I have a 1996 Eurovan, so I need to trade for an 023906024M ECM, or get mine upgraded. Does anyone have a suggestion.
How Do I Get To The Tail Light Bulb On The Driver's Side? Surely I Don't H...
After 100,000 miles I finally have a light bulb out...but the hardest to get to!
Looking At A '95 Vw Eurovan Camper 260k, 5 Cyl Manual, No Bebuild
How much more can I expect to get out of this engine and what kind of costs am I looking at down the road? The last VW I had was a '71 bus so I don't know much about the these Eurovans. Asking 14k...
Older Volkswagen EuroVan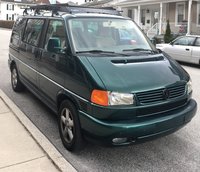 2002 Volkswagen EuroVan reviews: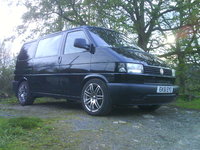 2001 Volkswagen EuroVan reviews: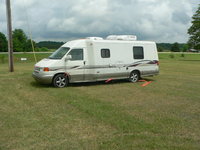 2000 Volkswagen EuroVan reviews: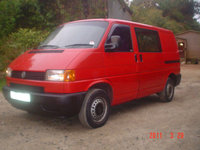 1999 Volkswagen EuroVan reviews: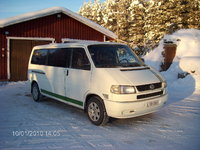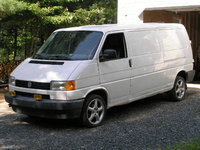 1995 Volkswagen EuroVan reviews: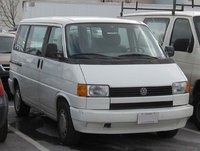 1993 Volkswagen EuroVan reviews: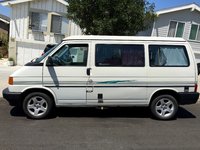 Volkswagen EuroVan
Overview
Throughout the 1970s and '80s and even into the '90s, Volkswagen had a history of replacing its rear-engined vehicles with more modern front-engined models. It happened with the Beetle, which was replaced by the front-engined Dasher and the Rabbit (later known as the Passat and Golf, respectively). And it happened with VW's Vanagon, a rear-engined van that was replaced in 1993 with the front-engined EuroVan.
About six inches longer than the Vanagon it replaced, the EuroVan was powered by a 109-horsepower, 2.5-liter five-cylinder engine that drove the front wheels. Standard equipment included a five-speed manual transmission, while a four-speed automatic was optional.
The EuroVan was availabe in several versions, all of which seated seven passengers. The EuroVan CL was the base model and came with power brakes, bucket seats, power steering, and a rear window defroster. The GL version added air conditioning, power heated mirrors, and a cassette player. The MV version came with swiveling bucket seats, a swing-up table, and rear seats that folded into a bed.
A longer Camper version, with a built-in kitchen, was also available. Only the Camper versions were sold for a few years starting in 1995, although a GLS version with a 140-horsepower V6 engine was introduced in 1999. In 2001, the EuroVan's V6 engine received a boost in power, to 201 hp.
Standard features increased as well through the 1990s and into the early 2000s. Such features as cruise control, a tilt steering wheel, automatic climate control, traction control, and a keyless entry system were added to the standard package. The EuroVan would continue to be offered through the 2003 model year, when it was discontinued due to slow sales.
In its early years the EuroVan was criticized for being underpowered, but as horsepower grew those criticisms lessened. Overall, drivers were impressed with the EuroVan, citing its roominess and uniqueness as positive aspects, and many were sorry to see it go when it was eventually dropped from Volkswagen's lineup.
.