Toyota MR2
Model Overview
Toyota MR2 Cars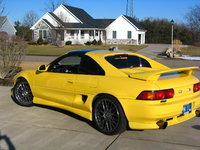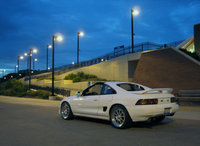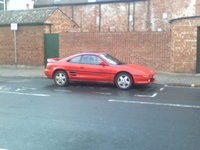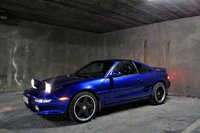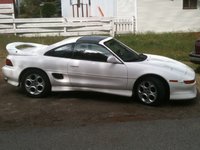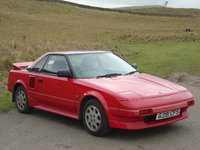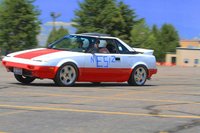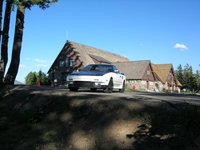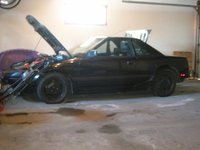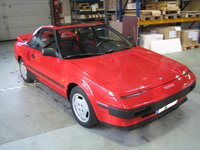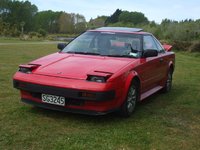 Questions
Repair MR2
i've had this car to two different mechanics so far and it's slowly costing a small fortune. It turns over but will not start. "check Engine light never came on, and should have (according to mechanic...
Tires And Rims
Can i place 18'rims in rear and 17' rims in front for my 1992 Toyota mr2 ? What is the pro and cons ? Or what should i get that doesn't rub ? I have 18" rims now that came with the car but it rub...
1985 Toyota MR2 Vacuum Modulator Needed
I can not find this part anywhere 25870-16010 vacuum modulator. Also looks like no other part can cover. Shouldn't another modulator for a L4 - 1.6L work? All the part finders say no. I am now...
I Have A Toyota Mr2 Year Model 2000
Won't go into gear all the time some days it good some days it's wont work what would be the problem cheers
2002 Mr2 Shifting Irregularities, Slow To Go Into 2nd? Sometimes Goes From ...
with all the shifting problems reported surely someone must have found a simple answer?
Toyota MR2
Overview
The Toyota MR2 was sold in the U.S. from 1984 to 1995. The MR2 was originally envisioned as an economical car that would also be fun to drive. It eventually evolved into a sports car that was smaller and more affordable than the Toyota Celica.
Lightweight and equipped with rear-wheel drive, the MR2 was popular among driving enthusiasts. It also featured an unusual mid-mounted engine. The most remarkable feature of the MR2 was its nimble handling, with some drivers comparing it to that of a high-priced supercar.
The MR2 is popular for racing and has become somewhat of a collector's item.
The MR2 was discontinued in the U.S. in 1995, though it remained in production and sold overseas for a decade more. A spin-off, the MR2 Spyder, was sold in the U.S. beginning in 2000, but that has been discontinued as well. Rumors have circulated about a new MR2-style car, and Toyota has been spied testing a midengine sports car, but for now a new MR2 is simply speculation.