Toyota MR2
Model Overview
Toyota MR2 Cars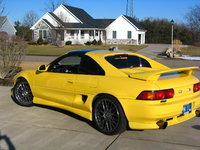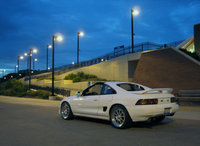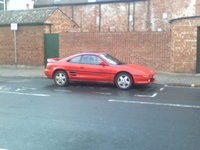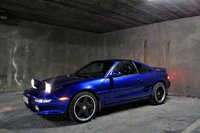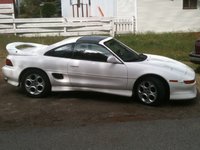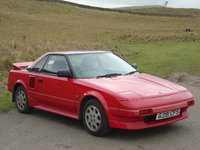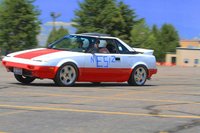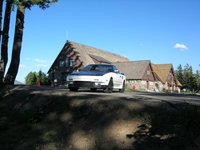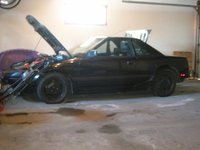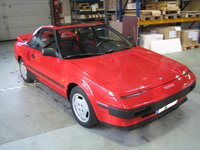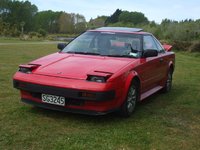 Questions
What Would Cause The Brake Lights To Come On, And Stay On When The Car Was ...
1988 Toyota Mr2
I kept it started regularly an it was low on gas when I tryed one day and would not start so I got gas an tryed an it run but it got a misfire when I try to rev it it pops an crackles like it got...
85 Mr2
The headlights and running lights sometime work and sometimes don't. Does anyone know what could be causing this?
More Info 86 With Blown Head Gasket
It only has 116,000 miles, all put on by me. I am the only owner - drove it off the showroom floor in 1986. Keep it or sell it?
Can't Find Oem Sized Replacement Tires For My 1991 Toyota Mr2 Turbo
I can no longer find the originally sized tires for my 1991 Toyota MR2 Turbo from major tire retailers. My car is stock, right down to the cassette tape player. Want to keep it that way. Any sugg...
Toyota MR2
Overview
The Toyota MR2 was sold in the U.S. from 1984 to 1995. The MR2 was originally envisioned as an economical car that would also be fun to drive. It eventually evolved into a sports car that was smaller and more affordable than the Toyota Celica.
Lightweight and equipped with rear-wheel drive, the MR2 was popular among driving enthusiasts. It also featured an unusual mid-mounted engine. The most remarkable feature of the MR2 was its nimble handling, with some drivers comparing it to that of a high-priced supercar.
The MR2 is popular for racing and has become somewhat of a collector's item.
The MR2 was discontinued in the U.S. in 1995, though it remained in production and sold overseas for a decade more. A spin-off, the MR2 Spyder, was sold in the U.S. beginning in 2000, but that has been discontinued as well. Rumors have circulated about a new MR2-style car, and Toyota has been spied testing a midengine sports car, but for now a new MR2 is simply speculation.