Toyota MR2
Model Overview
Toyota MR2 Cars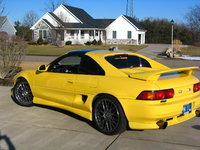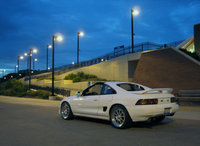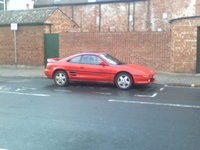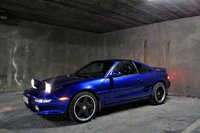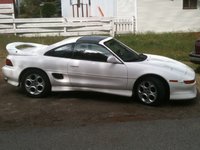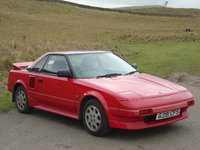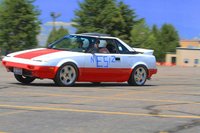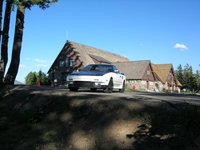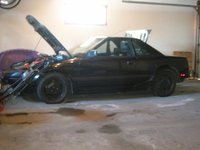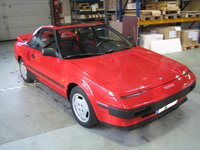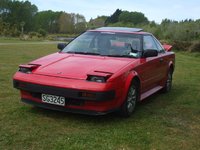 Questions
Fried Electrical? Or Just A Fuse?
I was helping a neighbor who had a dead battery. I was giving him a jump and he connected the battery cables to the wrong terminals on my MR2. The MR2 continued to run but after I turned it off it was...
Fuses
In my 1988 MR2, where are the fuses for the dome light and the power mirrors and how are they labeled?
My 91 MR2 Has 2 Different Sized Tires; Front And Back. Why?
Is it required to have these different sized tires? If So, I'm curious why.
Rpms Drops After Reaching 2k On My Mr2 85
I have an 1985 toyota mr2.when i press the accelerator at slowly and make the rpms rises steadily the rpms reach 2k then falls and the process repeats again but when i step on the accelerator hard...
85 MR2
The headlights and running lights sometime work and sometimes don't. Does anyone know what could be causing this?
Toyota MR2
Overview
The Toyota MR2 was sold in the U.S. from 1984 to 1995. The MR2 was originally envisioned as an economical car that would also be fun to drive. It eventually evolved into a sports car that was smaller and more affordable than the Toyota Celica.
Lightweight and equipped with rear-wheel drive, the MR2 was popular among driving enthusiasts. It also featured an unusual mid-mounted engine. The most remarkable feature of the MR2 was its nimble handling, with some drivers comparing it to that of a high-priced supercar.
The MR2 is popular for racing and has become somewhat of a collector's item.
The MR2 was discontinued in the U.S. in 1995, though it remained in production and sold overseas for a decade more. A spin-off, the MR2 Spyder, was sold in the U.S. beginning in 2000, but that has been discontinued as well. Rumors have circulated about a new MR2-style car, and Toyota has been spied testing a midengine sports car, but for now a new MR2 is simply speculation.