Toyota MR2
Model Overview
Toyota MR2 Cars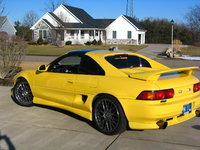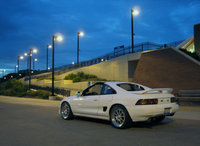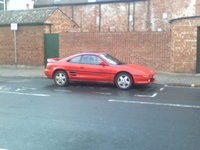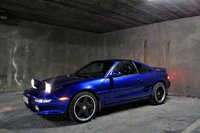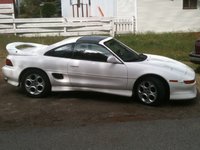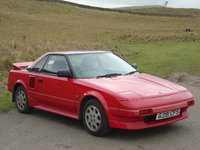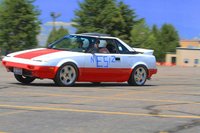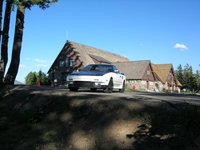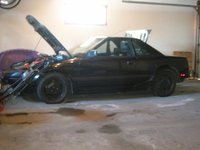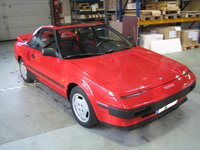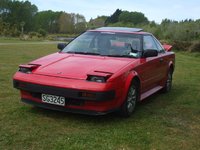 Questions
... The CarGuru People, Asleep At The Wheel -
... problem with my ad, the CarGuru people asleep at the wheel, a week spent trying, not to save my life can I get technical assistance. Why is no one at the CarGuru answering my multiple requests for...
Problem In My Toyota MR2
Good afternoon companions, I speak of Portugal and I need your help: I have a 1991 Toyota MR2. Engine 2.0 GT 16v. He is recovering after an accident 6 years ago. It is practically ready, however t...
... Troublesome Web Site
... my ad cannot be edited. Why, all of a sudden, am I having log-on issues, and why, all of a sudden, am I precluded from editing my ad?
Part Location
Where is pipe assembly part no 87208-17080 attached on the engine block?
Do You Need Parts For A '91 Toyota Mr2?
I have a toyota mr2 that I'm parting out. If you need a certain part, reply to this.
Toyota MR2
Overview
The Toyota MR2 was sold in the U.S. from 1984 to 1995. The MR2 was originally envisioned as an economical car that would also be fun to drive. It eventually evolved into a sports car that was smaller and more affordable than the Toyota Celica.
Lightweight and equipped with rear-wheel drive, the MR2 was popular among driving enthusiasts. It also featured an unusual mid-mounted engine. The most remarkable feature of the MR2 was its nimble handling, with some drivers comparing it to that of a high-priced supercar.
The MR2 is popular for racing and has become somewhat of a collector's item.
The MR2 was discontinued in the U.S. in 1995, though it remained in production and sold overseas for a decade more. A spin-off, the MR2 Spyder, was sold in the U.S. beginning in 2000, but that has been discontinued as well. Rumors have circulated about a new MR2-style car, and Toyota has been spied testing a midengine sports car, but for now a new MR2 is simply speculation.
Find great deals from top-rated dealersTM
Search