Mitsubishi Galant
Model Overview
Used Mitsubishi Galant
Mitsubishi Galant Questions
Where Is The Computer Located
Car Wont Start
My car doesnt always start.if the ignition beeping noise dnt beep then the car wont start.i have to wait to hear that ignition beeping noise when you got key in ignition then I know it will turn ...
Car Cranks But Wont Start
Car started fine until i connected regular speaker wire to positive and negative battery post and mistakenly let the exposed opposite end touch together , plz help me out here
How Many Qts Of Tranmissions Needed For 2012 Mitsubishi Galant Es 2.4 ? Thx...
Fluid type to use ATF or Full synthetic
I Have A Galant 2002 That Won't Start, I Chanded The Battery, The Radio, A/...
I have a galant 2002 that won't start, i chanded the battery, the radio, A/C, and lights are working but the car does't start, what can I do?
Older Mitsubishi Galant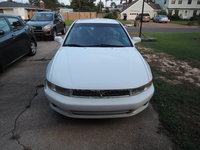 2000 Mitsubishi Galant reviews: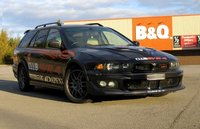 1999 Mitsubishi Galant reviews: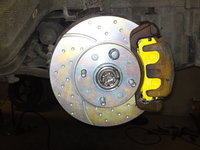 1998 Mitsubishi Galant reviews: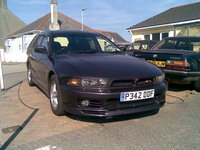 1997 Mitsubishi Galant reviews: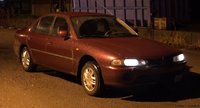 1996 Mitsubishi Galant reviews: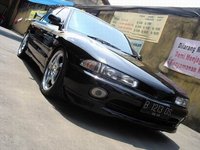 1995 Mitsubishi Galant reviews: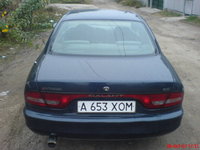 1994 Mitsubishi Galant reviews: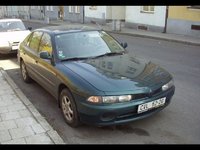 1993 Mitsubishi Galant reviews: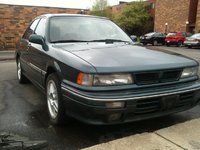 1992 Mitsubishi Galant reviews: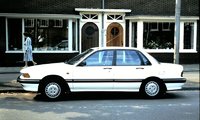 1991 Mitsubishi Galant reviews: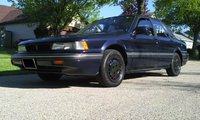 1990 Mitsubishi Galant reviews: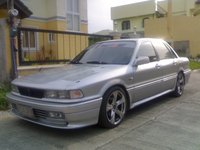 1989 Mitsubishi Galant reviews: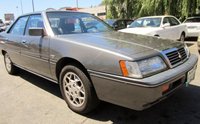 1988 Mitsubishi Galant reviews:







1986 Mitsubishi Galant reviews: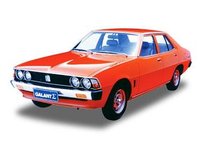 1977 Mitsubishi Galant reviews: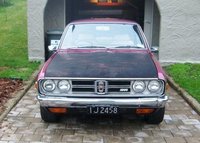 1976 Mitsubishi Galant reviews:






1975 Mitsubishi Galant reviews: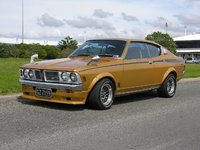 Mitsubishi Galant
Overview
In recent years, the Mitsubishi Galant has emerged as a viable player in the mid-size sedan market, after a long history of countless underpowered four cylinder engines, various body styles and numerous re-badging efforts. For much of its history, the Galant and all of its variants were unable to compete successfully in the compact and mid-size segments, as Mitsubishi struggled to find the a niche for this car.
The car that would become the Galant was introduced in 1969, and has evolved through nine generations of production up to the present day. The first generation Galant debuted in the U.S. in 1971 as the Dodge Colt. Chrysler's partnership with Mitsubishi offered the Japanese automaker a chance to increase U.S. delivery through the 1970s, when the Galant was available as a Dodge or a Plymouth model.
A third generation model was introduced in 1976, and a wagon body became available for the first time. Chrysler also picked up the Galant coupe, and badged it the Scorpion. Mitsubishi continued to increase production into the 1980s, as the car appeared under several guises and won numerous awards. The Mitsubishi marque was first seen in the United States in 1984, when the Galant was known as the Mitsubishi Magna.
The Galant was named Japan's Car of the Year in 1987, and Motor Trend's Import Car of the Year for 1989. A restyled version appeared in America in 1994, and the model lineup included sedan and wagon variations. The Galant had never housed anything larger than a four-cylinder engine, but several V-6 options became available in 1998. The new model received the Galant's first mid-size classification in the United States.
The current Galant debuted in 2003, and is built upon the same platform as the Mitsubishi Eclipse and Endeavor. This new model was specifically designed for the U.S. market, with class-competitive interior room and a more powerful V-6 engine.
The ninth generation Galant is performance focused, but it does not offer as many luxury items as some of its Japanese competitors. The Galant is now intended as a value alternative, with four trim levels and a very reasonable base price. Distinct interior and exterior styling is another strong selling point for this sedan, and reviewers have reported so,lid build quality and a fun-to-drive appeal.