Available Mitsubishi Models
Passenger Cars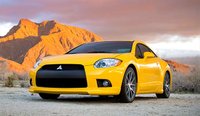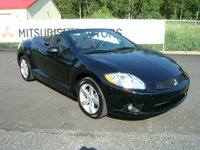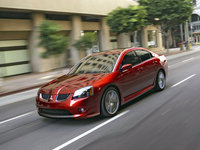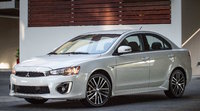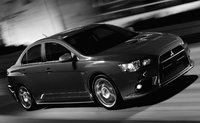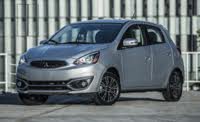 SUV/Crossovers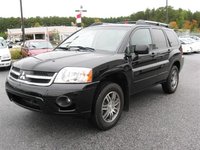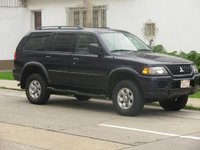 Pickup Trucks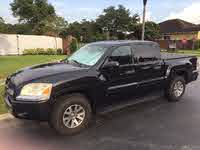 Mitsubishi Questions
3000gt
Hey guys, so I have a 93 3000gt. I just replaced the transmission but having some troubles. The car will shift into any other gear besides 3rd just grinds and pops out of gear. Have any solutions ...
2000 Mitsubishi Eclipse Gt 3.0 V6
Im not getting injectors to open what could be the issue
Montero 1991 High RPM
HOW FIX A DEFECTIVE MAF FOR THIS CAR?
03 Eclipse Stalls And Dies When Roads Are Wet
03 eclipse stalls or sputters to a stop when the roads are wet. I pull over wait a min or 2 and it fires back up drives fine for a mile or so and starts the odd behavior again. When its dry it runs...
Inside Light
Inside Lights Inside lights Hi i have Mitsubishi galant 2008 i have problem with INSIDE lights. when ever i or someone open door all lights on the roof and front lights inside the car on the roof ...
Older Mitsubishi Models
| | | |
| --- | --- | --- |
| Mitsubishi 3000GT | Mitsubishi Cordia | Mitsubishi Delica |
| Mitsubishi Diamante | Mitsubishi Expo | Mitsubishi Lancer Sportback |
| Mitsubishi Mighty Max Pickup | Mitsubishi Montero | Mitsubishi Pajero |
| Mitsubishi Precis | Mitsubishi Starion | Mitsubishi i-MiEV |
Mitsubishi
Overview
Mitsubishi Motors Corp. has focused on off-road racing since its launch in 1970. Formed as a wholly owned subsidiary of the enormous Mitsubishi conglomerate in 1970, MMC has racked up 30+ wins and a couple of clean sweeps of individual races in the World Rally Championship as well as 11 wins in the Dakar Rally since 1993, including every year since 2001. The recent "Fast and Furious" movies put a spotlight on the modern racing culture built around lightweight, sporty cars that can be extensively modified for performance, and Mitsubishi's Lancer Evolution or "Evo" and Eclipse have become iconic in that world.
In the 1970s, however, the only Mitsubishi-built cars available in the U.S. wore the badges of American manufacturers with whom the company had formed partnerships. The 1970-78 Dodge Colt was the U.S. version of the Mitsubishi Galant passenger sedan, which had debuted in Japan in 1969 and was one of the driving forces behind the formation of MMC. In 1978, Mitsubishi introduced the Mirage in Japan, which had been designed with fuel economy in mind, and from 1979 through '94, the Colt was actually a U.S. version of the newer, more frugal design.
A Mitsubishi pickup truck known in Japan as the Forte was available in the U.S. as the Dodge Ram 50 and the Plymouth Arrow Truck starting in 1979. It wasn't until 1982 that Mitisubishi made cars available to U.S. buyers under its own name, when that truck was available to Americans as the Mitsubishi Mighty Max. That year also saw the U.S. debut of the Cordia hatchback and Tredia sedan, both front-wheel drive passenger sedans also related to the Mitsubishi Mirage, a design that didn't arrive in America under its manufacturer's name until 1990.
While the Cordia and Tredia weren't successful in America, Mitsubishi's other 1982 debut car, the Starion, made a bigger and more lasting impact, although it did so as the Dodge/Plymouth/Chrysler Conquest. The Starion was a turbocharged, rear-wheel drive sports car and marked the beginning of Mitsubishi's strong connection with performance-minded drivers. While the Starion's production ended in 1990, some of its performance features lived on in Mitsubishi's Lancer Evolution, Eclipse, and Galant VR-4 models.
Mitsubishi also launched its mass-market SUV efforts in 1982. The Montero, known as the Pajero in many areas outside the U.S., came in short- and long-wheelbase versions, with standard part-time four-wheel drive and an optional turbocharged diesel engine. The first-generation Montero entered the Dakar Rally in 1983 and first won it in 1985, eventually becoming the most successful vehicle in that rally.
The Sigma was available in the U.S. from 1984 until 1990, when it began using its Japanese name and became the Galant. The Galant is still available and is now built in the U.S., where it has been a successful passenger sedan. The VR-4 trim was instigated for the 1988 to 1992 World Rally Championships, and when its engine migrated to the Lancer Evolution, the Galant VR-4 became a less racing oriented car in 1992.
Having completed a manufacturing plant in Normal, Illinois, in partnership with Chrysler in 1988, Mitsubishi stepped up its presence in the U.S. market the next year, introducing the 1990 model year Eclipse in 1989. This entry-level sports coupe has always been available in a variety of trims, some of which feature a turbocharged engine and all-wheel drive. This car was very well-received by the U.S. auto press in the early '90s and was more recently a prominent player in both of the "Fast and Furious" movies.