Passenger Cars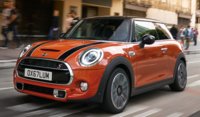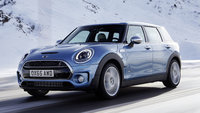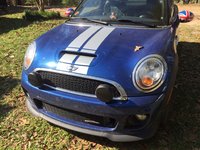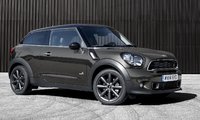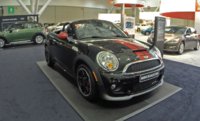 SUV/Crossovers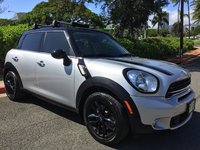 MINI Questions
Diagnostics Repair Code Definition
Hello I have a 2005 Mini Cooper S convertible and I did a Diagnostics on it with a friend's machine and I came up with the code p as in Paul 1688 when I looked it up it was kind of confusing as to ...
High Pressure Fuel Pump Extended Warranty
I have a 2012 MINI Cooper S that has been experiencing engine misfires. A local mechanic identified a fault code for a high pressure fuel pump, and suggested I get it replaced under the extended war...
2008 Mini Won't Start
Put the fob in, lights come on but it won't start
2012 Used Mini Cooper Extended Waranty?
I purchased a used 2012 mini cooper that has 80, 000 miles. Do I need to purchase an extended warranty?
Why Does The Whole Dashboard Lights Stay On After You Turn The Engine Off A...
MINI
Overview
For years, only those outside the United States of America were able to experience the Mini. Minis were perfect cars for the tight, fast streets of Paris or London. Those of us stuck in similarly designed cities such as Boston or New York might lament the lack of a small vehicle, and some of us even shipped them over. Then Mini decided to share its products with us.
But first, some history: Minis rolled off the line for the first time in 1959. Designed to have a bubble-like body, the cars were small enough to be "parallel parked" perpendicular to other cars (i.e., nose to sidewalk). The cars had sliding windows, enabling maximum storage in its smaller back seat. The valuable space where the window cranks would have been could be used for parcels or passengers' knees.
The car saw success through much of the latter half of the twentieth century. In 2000, they became part of BMW and the "new MINI" was introduced (note the change to all capital letters). This acquisition had the Mini showing up in all kinds of places, including the movies ~~The Bourne Identity, The Italian Job,~~ and ~~Lara Croft: Tomb Raider.~~
Today, the MINI Cooper is available in the United States and throughout the world. Coopers are much beloved for their small size and ability to drive nimbly through traffic and maximize tight city parking. The near-opposite of the behemoth SUV's of today, the MINI is a popular car among a wide group of enthusiasts. Some of the classic Mini drivers shun the new MINI, yet grudgingly admit the car retains many of the ideals of the original.