Dodge Nitro
Model Overview
Used Dodge Nitro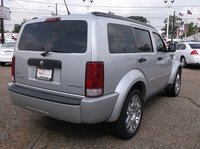 Used 2011 Dodge Nitro For Sale
| | |
| --- | --- |
| | 19 GREAT Deals |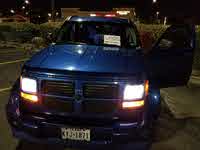 Used 2010 Dodge Nitro For Sale
| | |
| --- | --- |
| | 22 GOOD Deals |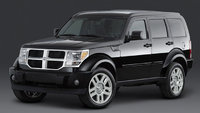 Used 2009 Dodge Nitro For Sale
| | |
| --- | --- |
| | 14 GOOD Deals |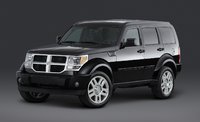 Used 2008 Dodge Nitro For Sale
| | |
| --- | --- |
| | 34 GOOD Deals |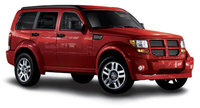 Used 2007 Dodge Nitro For Sale
| | |
| --- | --- |
| | 14 GREAT Deals |
Dodge Nitro Questions
Brake Light Not Working
One brake light stopped working. Installed new bulb but no change. Taillight works overall but right side does not respond to brake pedal.
Brake Light Won't Work While Braking On Drivers Rear Side
The brake light doesnt go off on my left side in the back (tailight).... And what I mean by that is that if I'm driving on night for example and turn the lights on, even the rear driving lights wi...
Nitro Heat/cool Issue
My 2010 Dodge nitro has hot air only. Does not matter where the temperature control dial is set or if I have the air conditioner on still hot air. So any ideas what parts I start replacing first?
Why Is Gas Coming Out My Gas Tank While I'm Driving
Why Do I Still Not Have Heat On The Driver's Side Of My 2008 Dodge Nitro?
I have blown out the heater core, then replaced the heater core. replaced the Heater blend door actuator twice and I still do not have heat on the driver side, it just blows cold air from both the u...
Dodge Nitro
Overview
The Dodge Nitro was launched in 2007 as a midsize SUV with a boxy-yet-sporty look. It's based on the Jeep Liberty, and has an old-school body design atop the sturdy truck-style platform. Compared to other midsize sport utility vehicles, the Nitro is on the smaller side, and reviewers praise it for its maneuverability.
A high roofline and rectilinear profile translate to plenty of headroom, legroom, and cargo capacity. They're also a nod to the Nitro's Jeep roots. The front grille, on the other hand, is all Dodge Ram; the fierce-looking front end seems a little misplaced on this cartoony bodystyle.
The Nitro's fuel economy isn't terrible for a two-ton vehicle, but compared to the Ford Escape or the Saturn Vue, it's a bit of a gas-guzzler. Still, it's got its charm, and the folks at Chrysler have high hopes for the new brand.