Chevrolet Uplander
Model Overview
Used Chevrolet Uplander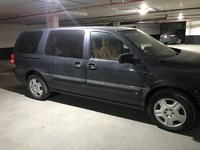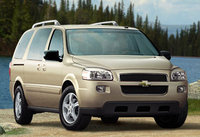 Used 2008 Chevrolet Uplander For Sale
| | |
| --- | --- |
| | 14 GOOD Deals |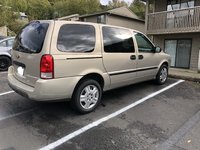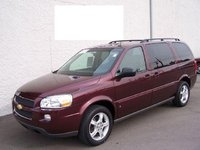 Used 2006 Chevrolet Uplander For Sale
| | |
| --- | --- |
| | 3 GOOD Deals |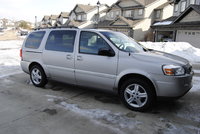 Used 2005 Chevrolet Uplander For Sale
| | |
| --- | --- |
| | 1 GOOD Deal |
Chevrolet Uplander Questions
I Have An 07 Chevy Uplander, It Drives In 1,2, And Reverse, But Won't Go In...
My van was running fine then all of a sudden it drive was working... And it is idle at 1000rpm but won't go over 4000 rpm... I really hope it's not the transmission being shot but I need suggestion...
My Car Did Not Shift The Gear Neither At D Nor At 1,2,3 Position Initially,...
My car did not shift the gear neither at D nor at 1,2,3 position Initially, after some time it works properly,If push the throttle quickly in drive position the car start jerking. What to do?
No Shift 1st To 2nd After Sitting
About a year ago my 2007 uplander failed to shift from 1st to 2nd in the first shift sequence. It hit about 3000 rpm and I then lost forward drive (like it was in neutral), I continued to coast until ...
Transmission
heard a loud thumbing sound from the bottom of the car when shifted from reverse to drive, and the car only moves on 1 and 2 gear and strong reverse, is my transmission shot or no. could it be a dri...
Trouble Shoot Battery Current Sensor
I have a problem with my Van . I have a message Service Vehicle Soon on my info center .I understand this is a BCM Code had it retrieved says battery current sensor which I replaced prior to the code...
Chevrolet Uplander
Overview
The Chevrolet Uplander is an interesting creature: Is it a minivan? An SUV? A crossover?
Designed to replace the Chevy Venture minivan, the Uplander's styling is much more in tune with a sport utility vehicle look, yet the passenger cabin has all the roominess of a van. Can the Chevy Uplander be the Holy Grail of the family-transportation market segment, the vehicle that's as comfortable as a minivan but as cool as an SUV?
Trim offerings and options packages give Uplander drivers a chance to customize their ride. One heavily-marketed choice is the LT Entertainer package, which includes a rear DVD system, XM satellite radio, and a high-end digital audio setup.