Buick Regal
Model Overview
Used Buick Regal
Buick Regal Questions
2011 Buick Regal Turbo Engine Replacement?
Can I change my 2.4 liter engine to a 2.0 liter turbo engine in my 2011 buick regal? Will I need a new computer or tranny?
1998 Buick Regal Ls 3.8 I Replaced The Wiper Motor And The Crank Arm Can No...
Book Value
What is the book value of a Buick regal ls 2001
My Tach And Speedometer Quit
The tach and speedometer quit on my 2002 Buick Regal LS. I replaced it and still having the same trouble. I want to know what can I do to get them to work again.
Older Buick Regal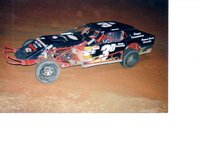 1986 Buick Regal reviews: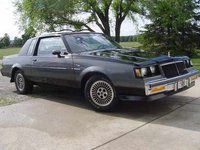 1985 Buick Regal reviews: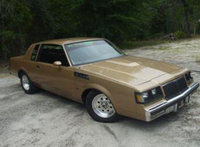 1984 Buick Regal reviews: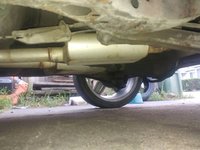 1983 Buick Regal reviews: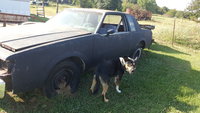 1982 Buick Regal reviews: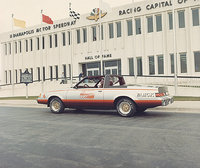 1981 Buick Regal reviews: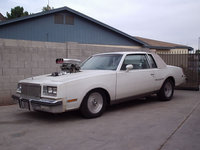 1980 Buick Regal reviews: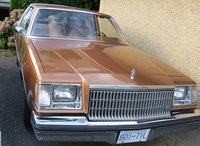 1979 Buick Regal reviews: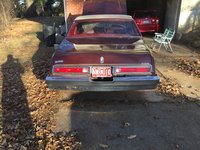 1978 Buick Regal reviews: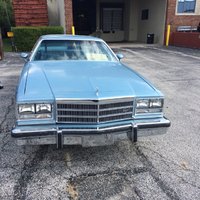 1977 Buick Regal reviews: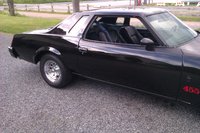 1976 Buick Regal reviews: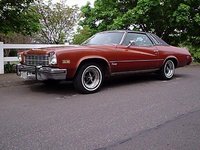 1975 Buick Regal reviews: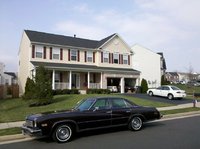 1974 Buick Regal reviews:

1973 Buick Regal reviews:
Buick Regal
Overview
You just can't talk about a Regal without talking about the king of Regal's The story of the Regal Grand National all started all the back in 1978. This was the first year that the Regal was available with a turbo charged engine. And even then 29 years ago this was really the cutting edge of a so-called family car. And was one of the first of the American produced family cars with any such engine. Sporting a hood bulge, the Turbo Regal was available with either a four-barrel carb version rated at 165 bhp or a two-barrel carb version rated at 150 bhp. All were Regal Sport Coupes. There were 2 different versions of the turbo engine in this year. These included the 3.8 liter V6 Turbo (2bbl) 150 bhp. 3.8 liter V6 Turbo (4bbl) 165 bhp. This ma not sound like much by todays standards but then again you have to keep in mind that this was 29 years ago, and the technology was still in its very early stages. The car underwent many changes over the years. 1982 marked the introduction of the limited edition Regal the"Grand National". And the Name Grand National actually came from its heritage in the Winston Cup Grand National racing series. In fact the 1982 version is the rarest of the Grand Nationals a total of 215 were built all were available with T-tops and front and rear spoilers were standard. This was also the only year that the Grand National was not all painted all black. Regal Grand National was only available with a two-tone paint scheme with a silver mist upper body and charcoal gray lower body. The paint scheme was accented with red pin stripping, and large Buick decals on the rear quarters. In 1983 there was no Grand National. 1984 saw the return of the Grand National. And it returned with a bang. Now with a turbocharged, fuel injected V6 (Engine Code LM9). The engine was rated at a strong 200 bhp and 300 lb-ft of torque. The new SFI (Sequential Fuel Injection) system handled fuel management and the engine also included an electronic wastegate control for engine boost adjustment. Maximum boost was set at 15 psi. To put all that power to the road, the Grand National came with a 3.42:1 Posi-Traction rear end. The Grand National package (Option WE2) came with the standard black paint, black bumpers, rub strips, and guards, black front air dam, a deck lid spoiler, aluminum wheels with black paint, Lear Siegler front and rear seats (trim code 995) with a stylized turbo type emblem (some refer to it as the number 6 large embroidered on the front seats, and Grand National identification on the exterior and instrument panel. The Regal T-type was also still around and continued to be until 1987, and included the same turbo charged engine. But it was the Grand National that seemed to get all of the attention. And for good reason. Just the looks of the car whispered,"take a second look", your right there is something hiding under this hood. 1985 saw little changes in the Grand National minor changes to the grille that most people would not even notice. It was in 1986 that the Grand National saw its greatest changes these included. An air-to-air intercooler, and they adjusted the turbo, modified the upper and lower intake manifolds, and redesigned the exhaust system. All of these changes added up to a boost in power to 235 bhp and 330 lb-ft. Other changes included a revised front air dam with an opening in the center to allow cool air to reach the Intercooler duct and a revised grille with fine vertical bars. These changes proved to be worth all the effort sending this family car from 0-60 in 5 seconds. This put it right up there with the Mustangs, IROCs, and pretty much any other muscle cars of that day. 1986 was not only the last year of production for the Grand National it was also the best year. It got a name change, now called the GNX. The GNX came with P245/50VR16 tires in front and P255/50VR16 tires in the rear. Special welded in fender flares were added to the wheel wells to make room for the larger wheels and tires. The standard transmission was a reprogrammed Turbo Hydra-matic 200-4R four speed hooked up to a custom torque converter. Inside, the dash had a special Steward Warner analog gauge package. All GNXs were black in color and the only exterior identification was small GNX badges placed on the front radiator grille and rear deck lid. But if you wanted all this performance came at a price. Final MSRP of $29,900. In 1987 that was a huge amount of money to pay for any car. You could almost buy a Corvette for that. And the final verdict on the GNX was a 3.8L V6 Turbo 276 bhp @ 4400 rpm, 360 ft-lb @ 3000 rpm, and at the strip 0-60 in 5.5 seconds, 1/4 mile in 13.43 seconds @ 103 mph. Now for a totally stock so called family car these are unbelievable numbers. I have seen these cars eat Corvettes, Mustangs, and Yes even my beloved IROC at the drag strip. This car now commands prices upwards of 40 to 50 thousand dollars depending on the condition of the car. If you ever get a chance to drive one of these cars by all means take it for a spin. It is an experience that you will never forget.
Find great deals from top-rated dealersTM
Search