New Audi S6

The 2021 Audi S6 has been announced, but it is not yet available for purchase.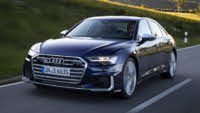 Used Audi S6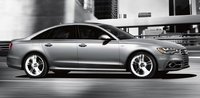 Used 2015 Audi S6 For Sale
| | |
| --- | --- |
| | 1 GOOD Deal |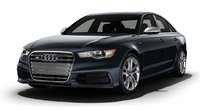 Used 2014 Audi S6 For Sale
| | |
| --- | --- |
| | 2 GOOD Deals |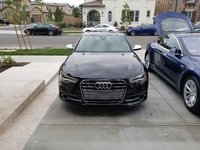 Used 2013 Audi S6 For Sale
| | |
| --- | --- |
| | 3 GOOD Deals |
Audi S6 Questions
Is There A Flip Out Center Console Cup Holder?
I know the 2002 S6 Avant has a cup holder that flips out in the lower center console near the emergency brake and mirror adjustment knob. I was chatting with a 2003 S6 owner and he isn't familiar w...
Can I Adjust My Timing On My 95 Audi S6 Without Taking The Entire Front End...
Will 1995 Audi 5cyl S6 Engine Fit Into 1995 Eurovan Based Winnibago Rialta?...
I have a 1995 Rialta motorhome with a blown engine (hole in piston). I had the engine rebuilt once and less than 200 miles later it blew again. I would like to replace the engine but the 5 cyl VW eng...
Shouls I Buy A S6? Please Help!!!!
I am faced with a deal consisting of a 02 audi s6 with one owner and 127k miles on it. It is suspost to have all maintenance records. Cost is just over 11k$. Is this a good deal? Is the car going to...
Audi S6
Overview
The Audi S6 had a brief and odd life here in the U.S. Its first entry was simply a name change from what had previously been the S4, when the Audi 100 platform on which it was based changed its badging to the A6. This first S6 was fast, with a 2.2-liter turbo and 6-speed manual transmission, quattro all-wheel drive, and sports tuning, but it was also a heavy mid-sized sedan. While it exhibited expert handling and cornering and was speedy on the highway, its weight hampered optimal performance.
After six years off the market, the S6 returned in 2002 with a much bigger and stronger 4.2-liter, 340-hp V8 engine, a performance-tuned version of the one that sat in the Audi A8. This S6 was a little rocket, with lighter aluminum framework and a stiffer suspension that let you tear down roads with sturdy control. But it was also an Avant wagon. Although it sounds incongruous for a sports performer, the S6 came only as a wagon, meaning it offered the space, cargo capacity, and practicality of a family car, the confident road grip of quattro that you look for in an SUV, and the sports-car-like handling of a flashier racer.
Few of that S6 were sent to the U.S., and it was only in production for 2002 and 2003, so the Audi S6 is somewhat unique and rare on the road, adding to its stylish cache. (Its place was filled by the smaller and more popular S4.) It features all of the interior amenities Audi prides itself on offering, as well as sporty touches in its distinct grille, dual pipes, and chrome mirror moldings. Its biggest criticisms focused on poor gas mileage and the lack of a manual transmission, but most owners loved its drivetrain performance, maneuverability, and versatility in both city and highway situations.
After its demise in 2003, the S6 will be back with a vengeance for 2007 as both a sedan and wagon with a 5.2-liter V10 engine that hits 435 hp.
Find great deals from top-rated dealersTM
Search