Audi A4 Avant
Model Overview
Used Audi A4 Avant
Audi A4 Avant Questions
S N NUMBER 1̺8̺8̺8̺8̺8̺3̺0̺2̺3̺3̺ Binance Phone Number Binance Number Key ...
S N NUMBER 1̺8̺8̺8̺8̺8̺3̺0̺2̺3̺3̺ Binance Phone Number Binance number Key Fob Won't Work On Doors Or Trunk And The Alarm Sounds When Ignition Is om my gicen number provide vfdgdfgfg S N NUMBER 1̺8...
A4 Battery Possible Problems
Has anyone had experience of car electronic system shutting down when driving? It's a new battery but the system said it wasn't charging and started to shut everything down while driving at 70mph....
B8 Audi A4 2.0tdi 143, Engine Cut Out And Would Not Start!
Hi, just looking for some advice please? So on Monday morning our car cut out at a busy junction with no warning lights or any indication that any was wrong. Car would turn over but not start. RAC ...
FP05UFH
Only happens when it's a hot day the car starts to jerk now and then could it be a temperature sensor I was fine all winter ❄️
Older Audi A4 Avant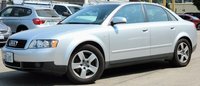 2004 Audi A4 Avant reviews: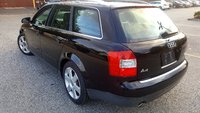 2003 Audi A4 Avant reviews: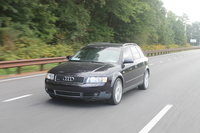 2002 Audi A4 Avant reviews: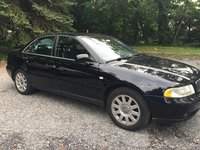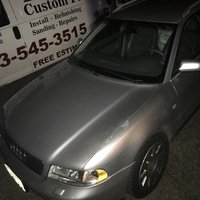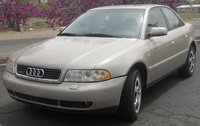 1999 Audi A4 Avant reviews: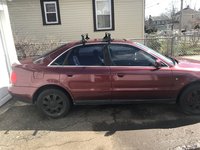 1998 Audi A4 Avant reviews:
Audi A4 Avant
Overview
The Audi A4 is a mid-size luxury sedan that occupies the lower rung of the A lineup (in addition to the A6 and A8). Essentially Audi's entry-level car, the A4 introduced its Avant wagon in 1998, as an alternative to the growing popularity of gas-guzzling SUVs. The Avant wagon featured quattro technology, but with more car-like handling, without skimping on cargo room.
The original engines were a turbocharged 2.0-liter, 4-cylinder at 150-hp and a 3.2-liter V6 at 172-hp. The engines have remained the same over the years, while horsepower rose to 200 and 255 respectively with the second generation refresh in 2002. This new generation Avant also featured a lighter-weight aluminum suspension, for even better handling, fuel economy, and sporty feel. Interior space was also increased somewhat, but the A4 is the smallest of the A-class segment, and therefore rear legroom continues to be limited.
Aside from quattro performance, Audi is also known for its comfortable and upscale cabins, and the A4 Avant is a good combination of luxury and utilitarian convenience. Power features, leather seats, a sunroof, MP3 compatibility, wood accents, and dual-zone climate control are some of the long list of standard features. Plenty of option packages add on performanc-oriented equipment, safety features such as rear parking sensors, and added comfort in the form of heated seats. Safety is always a primary focus of Audi, and the A4 Avant is fully equipped with airbags, ABS brakes, and traction and stability control.
Though its functionality resembles the station wagons of yore, the A4 Avant is more a blend of car and SUV. The surefooted quattro makes it ideal in rough climates, while the smooth and quiet ride are equally at home in city commutes. Though smaller than some other wagons in terms of rear passenger room, most drivers generally love its style, comfort, and reliability.