Audi A4 Avant
Model Overview
Used Audi A4 Avant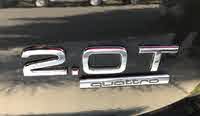 Used 2012 Audi A4 Avant For Sale
| | |
| --- | --- |
| | 7 GOOD Deals |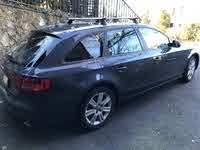 Used 2011 Audi A4 Avant For Sale
| | |
| --- | --- |
| | 9 GOOD Deals |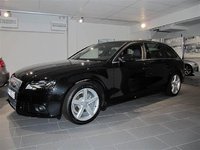 Used 2010 Audi A4 Avant For Sale
| | |
| --- | --- |
| | 7 GOOD Deals |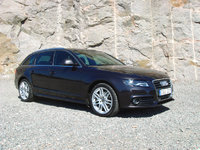 Used 2009 Audi A4 Avant For Sale
| | |
| --- | --- |
| | 6 GOOD Deals |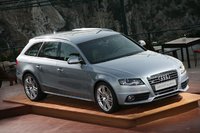 Used 2008 Audi A4 Avant For Sale
| | |
| --- | --- |
| | 6 GOOD Deals |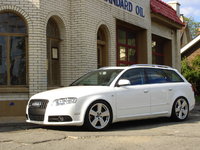 Used 2007 Audi A4 Avant For Sale
| | |
| --- | --- |
| | 4 GOOD Deals |
Audi A4 Avant Questions
Engine Not Swinging Over
problem first started if I drove a distance then switched the car off it wouldn't start straight away again, now it won't start at all, makes a funny noise firstly then engine won't turn, bought a...
2009 A4 B8 Won't Start
Hello, the last time the car ran it started barely idling and wanting to die. I limped it a block back home and it sat for about 3 weeks. When I went to finally start it again the battery was comp...
Car Stops After Aprox 30 Min
Car stops suddenly after aprox 30 min when full heated and starts again after few ours, i change fuel system etc..but still same problem, it's like someone do ignition switch off.
Idling Issue
Engine light is on and car is almost stalling at idle
Chain Or Belt ? 2011 A4 PREMIUM WAGON 4 DR 2.0L I4 F DOHC 16V Also I Believ...
I am thinking about buying this car but want to know in a Belt is in my future as the car is at 80K - ir if it has a chain. thx Lawrence
Older Audi A4 Avant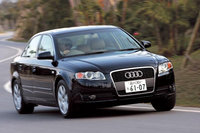 2006 Audi A4 Avant reviews: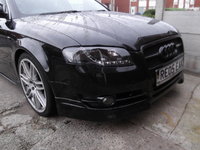 2005 Audi A4 Avant reviews: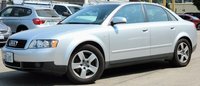 2004 Audi A4 Avant reviews: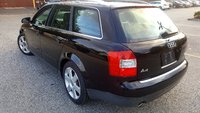 2003 Audi A4 Avant reviews: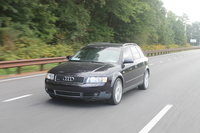 2002 Audi A4 Avant reviews: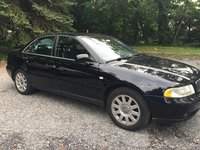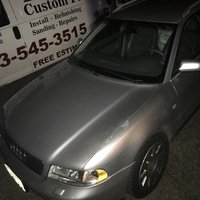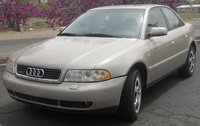 1999 Audi A4 Avant reviews: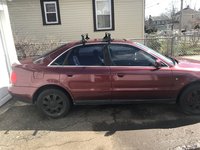 1998 Audi A4 Avant reviews:
Audi A4 Avant
Overview
The Audi A4 is a mid-size luxury sedan that occupies the lower rung of the A lineup (in addition to the A6 and A8). Essentially Audi's entry-level car, the A4 introduced its Avant wagon in 1998, as an alternative to the growing popularity of gas-guzzling SUVs. The Avant wagon featured quattro technology, but with more car-like handling, without skimping on cargo room.
The original engines were a turbocharged 2.0-liter, 4-cylinder at 150-hp and a 3.2-liter V6 at 172-hp. The engines have remained the same over the years, while horsepower rose to 200 and 255 respectively with the second generation refresh in 2002. This new generation Avant also featured a lighter-weight aluminum suspension, for even better handling, fuel economy, and sporty feel. Interior space was also increased somewhat, but the A4 is the smallest of the A-class segment, and therefore rear legroom continues to be limited.
Aside from quattro performance, Audi is also known for its comfortable and upscale cabins, and the A4 Avant is a good combination of luxury and utilitarian convenience. Power features, leather seats, a sunroof, MP3 compatibility, wood accents, and dual-zone climate control are some of the long list of standard features. Plenty of option packages add on performanc-oriented equipment, safety features such as rear parking sensors, and added comfort in the form of heated seats. Safety is always a primary focus of Audi, and the A4 Avant is fully equipped with airbags, ABS brakes, and traction and stability control.
Though its functionality resembles the station wagons of yore, the A4 Avant is more a blend of car and SUV. The surefooted quattro makes it ideal in rough climates, while the smooth and quiet ride are equally at home in city commutes. Though smaller than some other wagons in terms of rear passenger room, most drivers generally love its style, comfort, and reliability.