Subaru dealerships near me (Eugene, OR)
2 dealerships within 50 mi
Kendall Subaru of Eugene
|
View Inventory
388 Goodpasture Island Road, Eugene, OR 97401 (2 mi)
Open Now

8:00 AM - 7:00 PM
Car is mis-advertised with an "automatic" transmission. It is clearly a manual (stick) as viewed in the photos. I brought this to their attention about a month ago yet it is still listed as an automatic.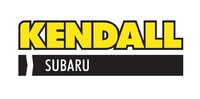 Sales hours
Sunday: 10:00 AM - 6:00 PM
Monday: 8:00 AM - 7:00 PM
Tuesday: 8:00 AM - 7:00 PM
Wednesday: 8:00 AM - 7:00 PM
Thursday: 8:00 AM - 7:00 PM
Friday: 8:00 AM - 7:00 PM
Saturday: 9:00 AM - 7:00 PM
Toyota Subaru of Corvallis
|
View Inventory
800 NW 5th St, Corvallis, OR 97330 (37 mi)
Open Now

8:30 AM - 6:00 PM
Contacted this dealer and told them I was interested in this car and what my budget was. I needed them to drop the price a little and I would buy it as the carfax checked out. The salesman informed me they don't haggle and that was the "final price". I said see ya later and went and bought the same year and model with 20k miles less for $2500 under what they were asking. Then noticed 1 week later they dropped their price and sold the car. What? I thought you didn't drop your prices? Lol typical deceitful salesman here.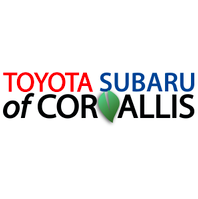 Sales hours
Sunday: 11:00 AM - 5:00 PM
Monday: 8:30 AM - 6:00 PM
Tuesday: 8:30 AM - 6:00 PM
Wednesday: 8:30 AM - 6:00 PM
Thursday: 8:30 AM - 6:00 PM
Friday: 8:30 AM - 6:00 PM
Saturday: 8:30 AM - 6:00 PM
Displaying dealers 1 - 2 of 2