Chrysler Dealers near Venice, FL
Showing Chrysler dealers within 50 mi of Venice, FL
Authorized Chrysler Dealers
2382 South Tamiami Trail
South Venice, FL 34239

"They had the car I wanted for the price I wanted no hassles just once and done"
7745 S Tamiami Trl
Sarasota, FL 34231
"Terrible customer service from the inquiry phase into the negotiating. There was a lack of knowledge about the vehicles in their inventory. Would not recommend doing business with this dealership to anyone "
2323 Tamiami Trl
Punta Gorda, FL 33950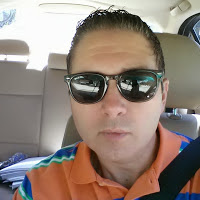 "Great price on a great SUV. The listing showed the wrong dealer location, and no phone number in the ad. Not sure if it is an issue with CarGurus or Gattel. Also, price was misleading. Price was $1k more because we didn't have a trade in."
2700 First St.
Bradenton, FL 34208

"great to work with"
3039 SE Hwy 70
Arcadia, FL 34266
"Had a great experience with the dealer JR my salesman took care of everything and delivered the truck to my house he was very helpful and explained how everything on the truck worked."
1405 US Highway 17 S
Wauchula, FL 33873

"Oh yeah need to rate my experience here.... , they have the car that I want, price is OK for my budget, they provide cards no problem, but vehicle report to mayor accidents where all airbags deployed. So I questioned the dealer about if they have records of all airbags are properly service and repair and they don't contact me any more, couple days later some call me to see if I'm still on the market and my answer was yes but, I'm take my time to explain the sales person the reason they don't earn my business yet and that reason is because the they do no responding to my airbags service question she told me she is going to pass this to the manager and he is going to contact me very short, I' let her know that I'm really interested on this vehicle and want to paid cash for it. Days laters still waiting for that call. deal is now done, same car , same color, 18,000 miles , one owner all maintenance records zero accidents, 2016 for $15,500 with factory warranty... For 2 more years or 18k miles bumper to bumper."
3039 SE Highway 70
Arcadia, FL 34266
Displaying dealers 1 - 7 of 7