Audi dealerships near me (Bloomington, IL)
4 dealerships within 50 mi
Audi Bloomington Normal
|
View Inventory
1430 Fort Jesse Rd, Normal, IL 61761 (3 mi)
Great group of guys at an undiscovered high-end dealership in central Illinois. They had a tight selection of uniquely optioned vehicles, better than the standard black and silver common offerings in most larger cities. Bloomington/Normal Auto Mall
|
View Inventory
1430 Ft. Jesse Rd, Normal, IL 61761 (3 mi)
BEWARE NON LOCAL BUYERS! I live 2.5 hours from them. I committed to buying the vehicle, I paid them $1,000 deposit to pull car from lot while we finished the paperwork (per their request), I sent them my license, insurance, etc and then they ghosted me. After calling and texting everyone I had spoken to for three hours, the manager called me 20 minutes before they closed. They sold the car to someone else because they were there in person. He told me that I shouldn't worry because he would refund my $1000 and that they give people there in person priority, even if they've already taken your money. Very unscrupulous, especially since that money will be tied up out of my account for at least a week probably.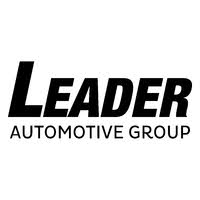 Sales hours
Sunday: 8:00 AM - 6:00 PM
Monday: 9:00 AM - 9:00 PM
Tuesday: 9:00 AM - 9:00 PM
Wednesday: 9:00 AM - 9:00 PM
Thursday: 9:00 AM - 9:00 PM
Friday: 9:00 AM - 9:00 PM
Saturday: 9:00 AM - 9:00 PM
Autohaus of Peoria
|
View Inventory
2322 Van Winkle Way, Peoria, IL 61615 (41 mi)
Bought this car. Great people to work with. Answered all questions and instructed us on all aspects of the car. Would definitely buy from them again.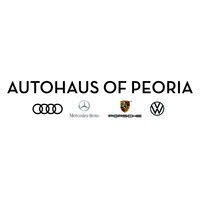 Sales hours
Sunday: Closed
Monday: 9:00 AM - 8:00 PM
Tuesday: 9:00 AM - 6:00 PM
Wednesday: 9:00 AM - 8:00 PM
Thursday: 9:00 AM - 8:00 PM
Friday: 9:00 AM - 6:00 PM
Saturday: 9:00 AM - 5:00 PM
Service Hours
Sunday: 8:00 AM - 6:00 PM
Monday: 7:00 AM - 6:00 PM
Tuesday: 7:00 AM - 6:00 PM
Wednesday: 7:00 AM - 6:00 PM
Thursday: 7:00 AM - 6:00 PM
Friday: 7:00 AM - 6:00 PM
Saturday: 7:00 AM - 3:00 PM
Sales hours
Sunday: Closed
Monday: 7:00 AM - 8:00 PM
Tuesday: 7:00 AM - 8:00 PM
Wednesday: 7:00 AM - 8:00 PM
Thursday: 7:00 AM - 8:00 PM
Friday: 7:00 AM - 8:00 PM
Saturday: 7:00 AM - 3:00 PM
Displaying dealers 1 - 4 of 4