Volkswagen Vanagon
Model Overview
Volkswagen Vanagon Cars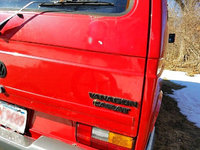 1991 Volkswagen Vanagon reviews: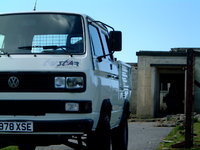 1990 Volkswagen Vanagon reviews: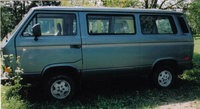 1989 Volkswagen Vanagon reviews: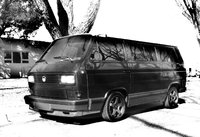 1988 Volkswagen Vanagon reviews: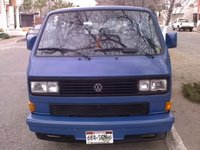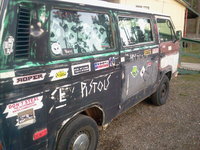 1986 Volkswagen Vanagon reviews: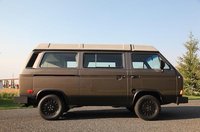 1985 Volkswagen Vanagon reviews: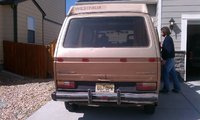 1984 Volkswagen Vanagon reviews: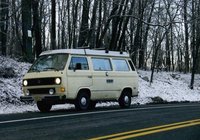 1983 Volkswagen Vanagon reviews: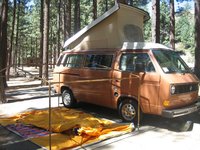 1982 Volkswagen Vanagon reviews: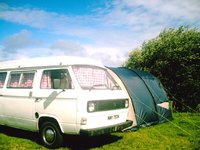 1981 Volkswagen Vanagon reviews: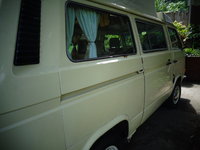 1980 Volkswagen Vanagon reviews:





Questions
What's My Vanagon Worth?
I have a 1988 Vanagon GL. Second owner. The van was t-boned in a fender bender many years ago, and because of the damage to all three main side panels, the insurance claimed it was a total loss. The...
Engine Stops Wen On The Road?
I have a 1982 VW Vanagon which runs great most of the time. Lately when I'm driving down the road the engine just stops, no warning it just quits running. I've checked the spark and fuel while it idle...
1.9l Volkswagon Golf Engine In 1982 Vanagon
Im looking at purchasing a 1982 vanagon with a 1.9l diesel engine. I have a lot to learn though! The engine had 140k miles before going into the vanagon and logged another 30k to its at 170k to da...
Why Does My Clutch Push To The Floor On My 85 Vanagon Westie After Being In...
I parked my van in the Garage for the winter, she ran fine going in, and now the clutch pushes to the floor in the spring! Plenty of fluid ( min line) under the instrument cluster and no visible le...
Help Starting My 85 Vanagan Gl
85 vanagangl won't start. I bought an 85 the other day. it started well and idled well. on the way home i noticed that it seemed to hit a wall at 3000 rpms like it was going to stall. i got home shu...
Volkswagen Vanagon
Overview
Introduced in 1980, the Volkswagen Vanagon was designed as a replacement for the Microbus, which was VW's first van. (The Microbus had been around since 1950, and was showing its wear.) The rear-wheel-drive Vanagon, also known as the Type 2 T3, the T25 (in Great Britain), and the Transporter or Caravelle (in Europe), could carry seven to nine passengers.
In its first three years, it was equipped with a 67-horsepower, 2.0-liter, air-cooled four-cylinder engine with fuel injection. In mid-'83, the Vanagon's engine was upgraded to a 1.9-liter, water-cooled four-cylinder engine that generated 83 horsepower, and a Digi-Jet fuel-injection system was employed. Another engine overhaul was introduced in 1986, when the Vanagon got a 95-horsepower, 2.1-liter water-cooled four-cylinder engine with an updated fuel-injection system called the Digifant. That would continue to be the Vanagon's powerplant throughout its run, which ended in North American in 1991.
Over the 11 years it was in production, the Vanagon came in a number of different trim packages, including the standard Vanagon, the higher-end Vanagon GL, the Vanagon Camper, the GL Camper, the Vanagon Carat, and the limited-edition Wolfsburg Edition. Models with VW's Synchro all-wheel-drive system were also available.
While drivers were generally very loyal to the Vanagon, citing its roominess, sportiness, handling, and uniqueness as positive points, many offered words of caution to prospective owners, suggesting that the vehicle needed careful maintenance to prevent expensive repairs.