Suzuki XL-7
Model Overview
Used Suzuki XL-7
Suzuki XL-7 Questions
Where Are Spark Plugs In 2008 Suzuki XL7 And How To Get Them Out.
I have a 2008 Suzuki XL7 that has started jerking like the fuel pump is quitting. RPM drops 20 to 50 each time. Finally the service engine soon picture came on and is on steady now. I stopped in Au...
Where Is Fuel Pump Shut Off Switch Located
where is the fuel pump shut off switch located?
Suzuki XL7
When leaving worked today my car barely started. Then as I was driving I noticed the car was very jerky. When I got home and went to put it from reverse and drive to park it would rev up high and ...
Check Engine Light
My check engine light has been on in my 03 xl7 and nobody can figure out what it is. I thought it was the sensor but when we ran a test it showed that it wasn't it. Any ideas?
Ayuda Urgente
Hola mi carro no se que es lo que pasa el volante se pone duro y no encuentro solucion. Mi carro es una suzuki XL7 del 2008. Alguien me puede ayudar grasas
Older Suzuki XL-7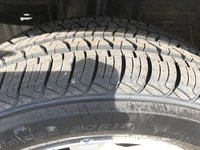 2001 Suzuki XL-7 reviews:
Suzuki XL-7
Overview
The Suzuki XL-7 hit the market in 2002 and packs the most power in Suzuki's SUV lineup. Think of the XL-7 as a longer Grand Vitara with more power and room for either 5 or 7, depending on the trim. This model started out with a 2.7-liter, 183-hp V6 engine and got a major power upgrade to 3.6 liters and 252 hp in 2007.
Overall, the XL-7 does its best work on daily commutes carrying the family back and forth from home to school or work. Off-road capabilities don't amount to much, although you can roll off the beaten path for an occasional foray without too much trouble.
Its most recent alterations suggest that the XL-7 has gone from a more rugged vehicle to a crossover. Look for Suzuki to make even more of an effort to inject this SUV into the mainstream market in the next few years.