Suzuki XL-7
Model Overview
Used Suzuki XL-7
Suzuki XL-7 Questions
Car Won't Start But Will Turn Over
My car will turn over but won't start and my lights on my dash won't come on just my door light radio and ac lights are fine and my fuel pump won't turn on
Need To Find A Dealership With That Can Completely Diagnose My Suzuki XL7 ....
I can't find anyone close that have the capability to completely diagnose my 2007 Suzuki Xl7. In the 37777 area.
Suzuki XL7 Won't Crank
I have a 2007 Suzuki xL7 automatic v6 if I take the crank relay out and jump 12v to the start terminal it will crank fine. If I jump power to the start terminal and the other terminal it fire righ...
Lift Gate
This should be recalled and fixed by the dealership. I know they don't make them anymore but there should be something that the consumer would be able to do. Along with their timing chain and belt ...
My Starter Keeps Burning Out. Had It Replaced In March. Lasted 6 Months The...
Older Suzuki XL-7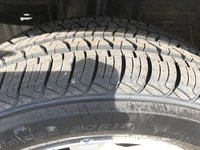 2001 Suzuki XL-7 reviews:
Suzuki XL-7
Overview
The Suzuki XL-7 hit the market in 2002 and packs the most power in Suzuki's SUV lineup. Think of the XL-7 as a longer Grand Vitara with more power and room for either 5 or 7, depending on the trim. This model started out with a 2.7-liter, 183-hp V6 engine and got a major power upgrade to 3.6 liters and 252 hp in 2007.
Overall, the XL-7 does its best work on daily commutes carrying the family back and forth from home to school or work. Off-road capabilities don't amount to much, although you can roll off the beaten path for an occasional foray without too much trouble.
Its most recent alterations suggest that the XL-7 has gone from a more rugged vehicle to a crossover. Look for Suzuki to make even more of an effort to inject this SUV into the mainstream market in the next few years.
Find great deals from top-rated dealersTM
Search