Passenger Cars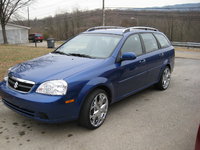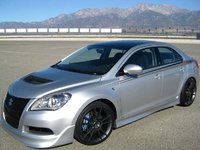 SUV/Crossovers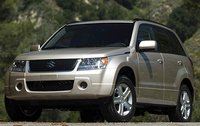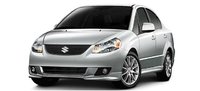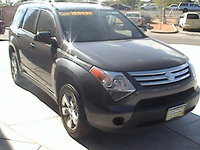 Suzuki Questions
Crank But No Start
My car cranks but won't turn over and started sputtering on me
Should You Drain Bothe Pumpkins And Refill With Fresh Oil At 100,000 Miles?...
The book says replace the oil at 100,000 miles. Two mechanics told me you should and a couple said you don't need to. Who's right?
2009 Suzuki Sx4
Hello, bought my wife a work car, and after driving it a month, the cat converter element fell apart and clogged exhaust pipe, took it off and cleaned out, now it seems to take longer to shift, ...
Esp Warning Light
24000 miles on the car and warning light indicates service for ESP. Mileage number at lower left of dial reads 3700 miles and number at lower right has the actuals miles on the car. What's up?
Which Suzuki Swift 4 Hole Rear Wheel Disc Brake Is Compatable With The Olde...
Older Suzuki Models
Suzuki Aerio

Suzuki Alto

Suzuki Baleno

Suzuki Cappuccino

Suzuki Cultus

Suzuki Equator

Suzuki Escudo

Suzuki Esteem

Suzuki Forsa

Suzuki Fun

Suzuki Ignis

Suzuki Jimny

Suzuki LJ Series

Suzuki Liana

Suzuki Reno

Suzuki Samurai

Suzuki Sidekick

Suzuki Sierra

Suzuki Splash

Suzuki Swift

Suzuki Verona

Suzuki Vitara

Suzuki X-90
Suzuki
Overview
Suzuki has come a long way since it started as a Japanese silk loom factory in 1909. The last century has seen Suzuki earn a strong reputation around the world as a maker that gives you just enough standard features for a very low price.

That said, you won't find too much power in the lineup, with most models packing less than 200 hp under the hood as of 2007. However, the outlook appears reasonably solid for the Japanese automaker.

First off, the SX4 crossover SUV and the redesigned XL7 add some innovation to the lineup and could lead the way for bolder design in the future. Furthermore, from Chevy to Subaru, Suzuki has made a decent living building cars for other manufacturers. Couple that with its high visibility as a motorcycle maker and you have a diverse company that should continue to meet expectations in the years to come.