Passenger Cars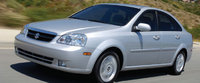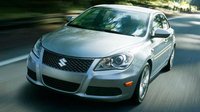 SUV/Crossovers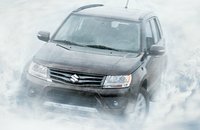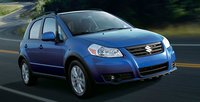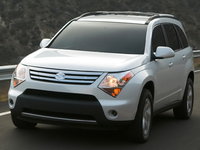 Suzuki Questions
Help With 1997 Suzuki Sidekick Jx
Hi, i have a problem with my suzuki sidekick that iv had for a year atleast now amd for some reason it has been more unsteady and sliding a bit more that usual, i put tire with about 40% threat 4 ...
Fueling Problems
Everytime I pump gas in my tank, my engine won't start. I have to sit for a few minutes and after 3-4 attempts the engine finally starts. I started leaving my car running when I pump gas in the tank. ...
I Have A Problem That The Four Wheel Is Always Connected! How Can I Fix It ...
Suzuki Sx4. Engine Light.
I have a 2009 Suzuki SX4 hatchback. The check engine light came on. Garage said it is the catalytic converter. After a few days of driving, the light went out. Should I have someone else check it. W...
Suzuki Vitara Air Conditioning Condensation Leak On Passenger Footwell
Hi I have a problem with my Suzuki Vitara air conditioner condensation water leaking into the front passenger foot well. I am 100% sure it is condensation. I have taken the external hose of and even...
Older Suzuki Models
Suzuki Aerio

Suzuki Alto

Suzuki Baleno

Suzuki Cappuccino

Suzuki Cultus

Suzuki Equator

Suzuki Escudo

Suzuki Esteem

Suzuki Forsa

Suzuki Fun

Suzuki Ignis

Suzuki Jimny

Suzuki LJ Series

Suzuki Liana

Suzuki Reno

Suzuki Samurai

Suzuki Sidekick

Suzuki Sierra

Suzuki Splash

Suzuki Swift

Suzuki Verona

Suzuki Vitara

Suzuki X-90
Suzuki
Overview
Suzuki has come a long way since it started as a Japanese silk loom factory in 1909. The last century has seen Suzuki earn a strong reputation around the world as a maker that gives you just enough standard features for a very low price.

That said, you won't find too much power in the lineup, with most models packing less than 200 hp under the hood as of 2007. However, the outlook appears reasonably solid for the Japanese automaker.

First off, the SX4 crossover SUV and the redesigned XL7 add some innovation to the lineup and could lead the way for bolder design in the future. Furthermore, from Chevy to Subaru, Suzuki has made a decent living building cars for other manufacturers. Couple that with its high visibility as a motorcycle maker and you have a diverse company that should continue to meet expectations in the years to come.