Passenger Cars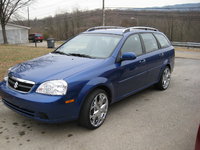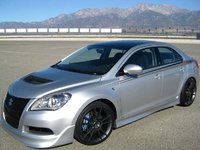 SUV/Crossovers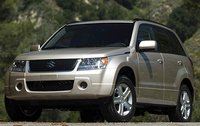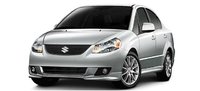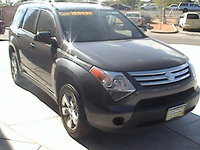 Suzuki Questions
2018 Swift Engine
Looking at getting the 1.2l hybrid 4x4 swift but want to know if it'll have enough power, and if not what I could add. Such as turbos or an engine swap for the 1.4l sport version
Arethe Hood And Bumper For 04 Suzuki Forenza Match Up With A 02 Suzuki Este...
will a 04 suzuki forenza hood and bumper fit on a 02 suzuki esteem
Carpartscompatilby
are the parts hood bumper for 04 suzuki forenza interchangable for02 suzuki esteem
Shock Absorber
show me the image or tell me which are the rear shock absorber for the sukuki aerio
How Do I Remove The Headrests And Front Seat Backs On A 2009 Suzuki XL 7?
The headrests go up only so far when pressing on the buttons, then will not come completly out. On the seat backs, particularly the passenger side, I have removed the screws, but the plastic cover st...
Older Suzuki Models
| | | |
| --- | --- | --- |
| Suzuki Aerio | Suzuki Cappuccino | Suzuki Equator |
| Suzuki Esteem | Suzuki Fun | Suzuki Reno |
| Suzuki Samurai | Suzuki Sidekick | Suzuki Swift |
| Suzuki Verona | Suzuki Vitara | Suzuki X-90 |
Suzuki
Overview
Suzuki has come a long way since it started as a Japanese silk loom factory in 1909. The last century has seen Suzuki earn a strong reputation around the world as a maker that gives you just enough standard features for a very low price.

That said, you won't find too much power in the lineup, with most models packing less than 200 hp under the hood as of 2007. However, the outlook appears reasonably solid for the Japanese automaker.

First off, the SX4 crossover SUV and the redesigned XL7 add some innovation to the lineup and could lead the way for bolder design in the future. Furthermore, from Chevy to Subaru, Suzuki has made a decent living building cars for other manufacturers. Couple that with its high visibility as a motorcycle maker and you have a diverse company that should continue to meet expectations in the years to come.