Suzuki Reno
Model Overview
Suzuki Reno Cars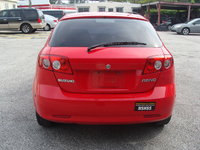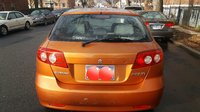 2007 Suzuki Reno reviews: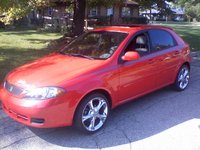 2006 Suzuki Reno reviews: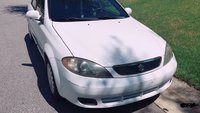 2005 Suzuki Reno reviews:
Questions
Engine Swap
Will a01 Chevy cavalier z24 motor fit in a 08 suzuki reno
Trade In
What's the trade in Value for Suzuki Reno 2006?
Unknown Light
I have a Suzki Reno 2008, when putting the car into drive, on the speedometer display where it is supposed to show D there is a flashing wrench. Anybody?
The Engine Locked Should I Fix It Is It Worth It It On Had 65,000 Miles
I have a Suzuki Reno 04 with 65,000 on OT but the engine locked somehow was running good then one day out of no where it wouldn't start they say the engine locked should I get it fixed
INDICATOR LIGHT
THE LIGHT LOOKS LIKE A STEERING WHEEL WITH AN EXCLAMATION POINT NEXT TO IT. WHAT IS THIS?
Suzuki Reno
Overview
Introduced for the 2005 model year, the 5 door Reno hatchback looks a lot like a Forenza wagon, only nicer looking. This model combines two qualities that young people can appreciate: style and value. Suzuki markets the Reno's roomy interior and long list of features.
Keep in mind that when it comes to power, you get what you pay for with this model. As of 2007, the Reno sports a 2.0 L, 127 4 cylinder engine that makes a good amount of noise. Interior features and materials don't match the industry leaders either. However, if you're into tuning, the Reno can provide a good inexpensive base upon which you can build.