Suzuki Grand Vitara
Model Overview
Used Suzuki Grand Vitara
Suzuki Grand Vitara Questions
Hace Unos Meses Me Robaron La Computadora De Mi Suzuki Grand Nomade, Y La A...
Can I Include A Milage Peramitter In My Search
mileage limits in my search
Xm Satelite Radio
How do you obtain the satellite number to set up sirrius radio?
Electrical Gauge Information Faulty
Instrunent cluster gauge not work
Will A Rear End Of A 04 Grand Vitara Fit Into 07 Grand Vitara Awd
my rear differential is shot in my 07 grand vitara. i know someone with a 04 grand vitara are the rear ends the same
Older Suzuki Grand Vitara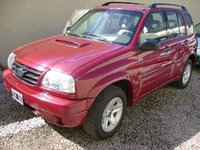 2005 Suzuki Grand Vitara reviews: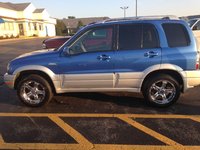 2004 Suzuki Grand Vitara reviews: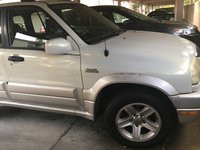 2003 Suzuki Grand Vitara reviews: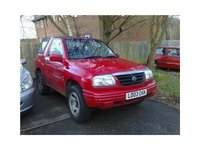 2002 Suzuki Grand Vitara reviews: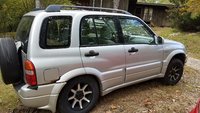 2001 Suzuki Grand Vitara reviews: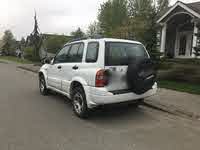 2000 Suzuki Grand Vitara reviews: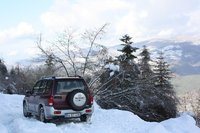 1999 Suzuki Grand Vitara reviews:
Suzuki Grand Vitara
Overview
Introduced in 1999 as the successor to the Sidekick, the Suzuki Grand Vitara compact SUV has earned a reputation as a low-priced vehicle with plenty of standard features. The initial models started off with a 2.5 L, 155 hp V6 powertrain and a sturdy truck-like body. Suzuki added 10 hp to the engine in 2002.
The Grand Vitara got a significant re-design in 2006, adding body elements of a car and other exterior features. In addition, Suzuki has upgraded to a 2.7 L, 185 hp V6 engine with 5 speed manual or automatic transmission, depending on which trim you choose.
Overall, the Grand Vitara gets props for its pricing and features. However, the purported V6 would have trouble matching a lot of I4s. Consider the Grand Vitara a good buy for those who can't afford to spend too much.