Suzuki Grand Vitara
Model Overview
Used Suzuki Grand Vitara
Suzuki Grand Vitara Questions
How Do You Tell If The Rear Diff Is Out Of A 1999 Suzuki Grand Vitara
Ihave Suv Grand Vitara Lx-7 That Has Power Drain From Radio-6cd Changer Dr...
change the battery and new alternator
How Do I Delete My Car For Sale
I just want to take my car off
My 4x4 Is Not Working On My 99 Suzuki Grand Vitara How Do I Fix It
4x4 dont work
Ac Condensate Leaking Water
We have discovered a water leak from the AC Condensate when the AC is on. It's leaking from where it connects to the bulkhead. How do we fix this? Any help would be appreciated
Older Suzuki Grand Vitara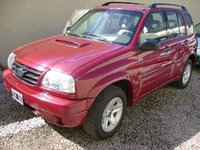 2005 Suzuki Grand Vitara reviews: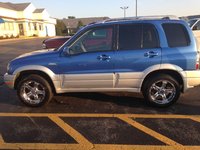 2004 Suzuki Grand Vitara reviews: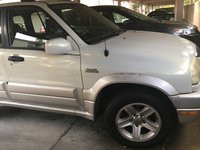 2003 Suzuki Grand Vitara reviews: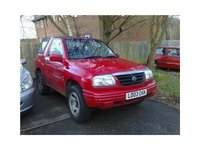 2002 Suzuki Grand Vitara reviews: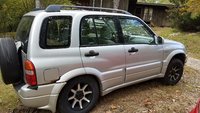 2001 Suzuki Grand Vitara reviews: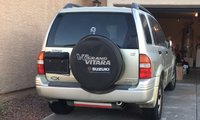 2000 Suzuki Grand Vitara reviews: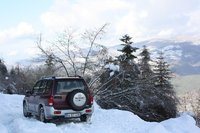 1999 Suzuki Grand Vitara reviews:





Suzuki Grand Vitara
Overview
Introduced in 1999 as the successor to the Sidekick, the Suzuki Grand Vitara compact SUV has earned a reputation as a low-priced vehicle with plenty of standard features. The initial models started off with a 2.5 L, 155 hp V6 powertrain and a sturdy truck-like body. Suzuki added 10 hp to the engine in 2002.
The Grand Vitara got a significant re-design in 2006, adding body elements of a car and other exterior features. In addition, Suzuki has upgraded to a 2.7 L, 185 hp V6 engine with 5 speed manual or automatic transmission, depending on which trim you choose.
Overall, the Grand Vitara gets props for its pricing and features. However, the purported V6 would have trouble matching a lot of I4s. Consider the Grand Vitara a good buy for those who can't afford to spend too much.