Suzuki Grand Vitara
Model Overview
Used Suzuki Grand Vitara
Suzuki Grand Vitara Questions
ESP Warning Light
24000 miles on the car and warning light indicates service for ESP. Mileage number at lower left of dial reads 3700 miles and number at lower right has the actuals miles on the car. What's up?
Display Wont Turn On
Hi there, I left the lights on my Suzuki Grand Vitara for about 3 hours. The battery of course went dead. Jump started it and it finally started about about 20 mins or so of charging it. Though th...
Ac Relay Suzuki Grand Vitara -2008
where is the ac rely located in a Suzuki grand vitara 2,0 -2008 Pictures please.
Suzuki GV 1600
Cut out driving .Smoke from cat. Won't restart for 20mins then drives fine then cuts out after 20min drive and won't restart till cool
Four Wheel Flashing Lights On Dashboard That Never Go Away
I own a SUzuki Grand Vitara 2008 model- JLX. Recently it has developed a malfunction where the three four wheel lights keep flashing continuously on the dashboard. I have tried reversing but they ne...
Older Suzuki Grand Vitara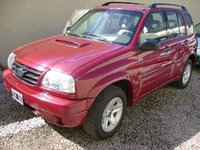 2005 Suzuki Grand Vitara reviews: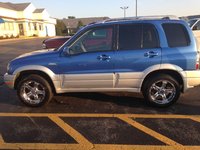 2004 Suzuki Grand Vitara reviews: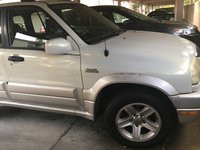 2003 Suzuki Grand Vitara reviews: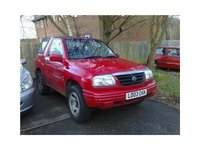 2002 Suzuki Grand Vitara reviews: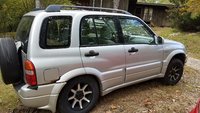 2001 Suzuki Grand Vitara reviews: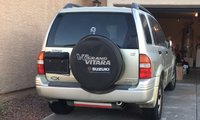 2000 Suzuki Grand Vitara reviews: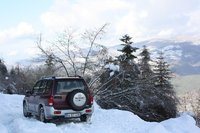 1999 Suzuki Grand Vitara reviews:
Suzuki Grand Vitara
Overview
Introduced in 1999 as the successor to the Sidekick, the Suzuki Grand Vitara compact SUV has earned a reputation as a low-priced vehicle with plenty of standard features. The initial models started off with a 2.5 L, 155 hp V6 powertrain and a sturdy truck-like body. Suzuki added 10 hp to the engine in 2002.
The Grand Vitara got a significant re-design in 2006, adding body elements of a car and other exterior features. In addition, Suzuki has upgraded to a 2.7 L, 185 hp V6 engine with 5 speed manual or automatic transmission, depending on which trim you choose.
Overall, the Grand Vitara gets props for its pricing and features. However, the purported V6 would have trouble matching a lot of I4s. Consider the Grand Vitara a good buy for those who can't afford to spend too much.