Suzuki Forenza
Model Overview
Used Suzuki Forenza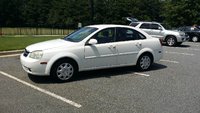 Used 2008 Suzuki Forenza For Sale
| | |
| --- | --- |
| | 4 GOOD Deals |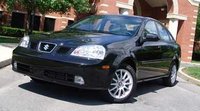 Used 2005 Suzuki Forenza For Sale
| | |
| --- | --- |
| | 2 GOOD Deals |
Suzuki Forenza Questions
Throttle Body Replaced 3 Times
We have replaced the throttle body three times and the full OEM pedal assembly to resolve the sputtering issue and misfire codes. Vehicle has had a full tune up using correct OEM parts. The issue ...
My 2004 Forenza Is Turning Over But Not Starting And I Have No Lights Or Ga...
well everything that the ecm computer controls is not working and i have got a new computer and still nothing, checked interior wires and not that, i was driving around the block when turning back o...
2008 Suzuki Forenza Going Into Limp Mode
Have a 08 suzuki forenza replaced the throttle body twice with new throttle bodies runs great for a few months. All of a sudden out of nowhere its goes into limp mode getting codes p2105 p2110 and...
Gauges Flicker Back And Forth When I Turn The Key On
2004 Suziki Forenza
How's it going guys I have some questions about the Suzuki Forenza. The owner is up for selling it to me for 1000 dollars. It has 165000 miles on it, and I was told it needs the struts to be fixed....
Older Suzuki Forenza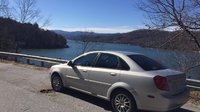 2004 Suzuki Forenza reviews:
Suzuki Forenza
Overview
Other than a name that suggests an exotic Japanese and Italian heritage, the Suzuki Forenza presents itself as your basic compact sedan. Suzuki basically brings you budget level models that take you where you need to go without the pomp and circumstance. The Forenza made its debut in 2004 and started with a 119 hp I4 engine. In 2005, the powertrain went up to 126 hp.
2006 marked the most significant time of change for the Forenza during which the compact sedan got a re-designed exterior and reduced its emissions. The number of trims went down to 4 for that year before reverting back to 6 for 2007.
Overall, don't expect much more than the basics from the Suzuki Forenza. This sedan does its job as a good first car for someone who can't quite afford the more powerful and luxurious models on the market.