Suzuki Aerio
Model Overview
Suzuki Aerio Cars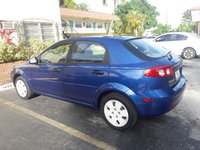 2007 Suzuki Aerio reviews: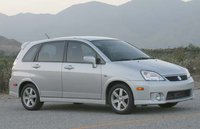 2006 Suzuki Aerio reviews: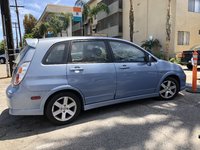 2005 Suzuki Aerio reviews: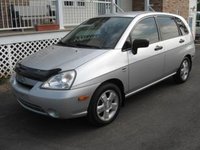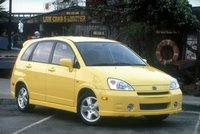 2003 Suzuki Aerio reviews: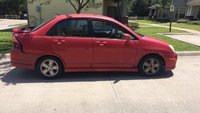 2002 Suzuki Aerio reviews:
Questions
How Much Effort Will It Take To Clear Walnuts Out Of The Fan
Squirrels have made a nest to store walnuts in the fan
The Air Conditoner Stopped Working In My 2004 Suzuki Aero
the air conditioner will not turn on and neither does the radiator fan start.
Would A Flowtech Rapptor Fit A Suzuki Aerio 03
What Kind Of Turbo Would Fit A Suzuki Aerio 03
Suzuki Aerio Transmission
I was going down the interstate and I heard a noise from the front end and then my wheels locked up, I pulled over as much as I could before my car came to a hard stop. My car starts and runs fine,...
Suzuki Aerio
Overview
The Suzuki Aerio compact sedan hit the market in 2001, replacing the Esteem/Baleeno. This model has built a well-known reputation as an inexpensive ride with good gas mileage. The inaugural Aerio started with a 2.0-liter, 145-hp inline four powertrain. For 2003, Suzuki unveiled the Aerio SX, a sportier SUV-like model.
In 2004, Suzuki replaced the 145-hp I4 engine with a 2.3-L, 155-hp inline four. Aside from some exterior and interior updates, the Aerio kept the same engine and base features through 2007. No one will mistake this model for a Civic or a Camry, but budget-conscious drivers who don't need a juiced-up V6 should kick the tires.