Subaru SVX
Model Overview
Subaru SVX Cars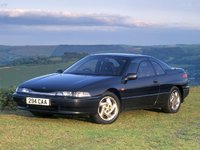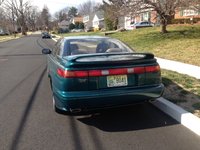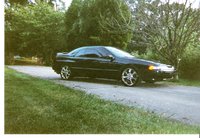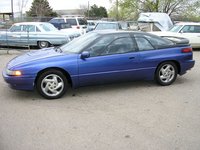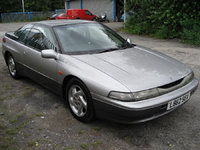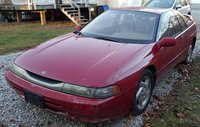 Questions
Wat Do I Have To Change On My 1994 Subaru Svx To Supercharge It ?
its all sock and runs perfect
Front Bumper Cover....
where did you find the front bumper cover? i want the same one....thanks!
I Have A 92svx Chasy And An Ej18 5 Speed With The Whole Car 95 Impreza
Will the motor, tranny, wire harness, ecu fit into my svx rolling chasy I have both cars I need help
How Much Oil Does It Take?
94 Svx Trans Can I Swap The Fwd End Housing To A Awd Trans
My sons trans is done in! front wheel drive we have a all wheel drive trans in good shape is it possible to remove the rear transfer case of the awd unit...... my alldata program calls it that!......
Subaru SVX
Overview
At the time of its debut in 1992, the Subaru SVX sports coupe seemed an oddity in the Subaru lineup, which tended more towards utilitarian AWD vehicles. The SVX also featured all-whee drive, but was marketed as a luxury performance car. It replaced the previous Alcyone XT and featured an impressive 3.3-liter, 230-hp, DOHC flat-6 engine. Saddled only with a 4-speed automatic and a heavy body, however, the SVX couldn't do this engine full justice.

Its most unique design was the Lamborghini-inspired two-piece window-within-a-window, which was unusual for a two-door coupe. But stretching from end to end and all the way to the roofline, this window design supposedly increased visibility and improved aerodynamics.

Trim designations changed slightly over the years, but hovered around the LS, LS-L, and LSi. All featured all-wheel drive, full power features (windows, doors, mirrors), and cruise control. The LSi and Touring packages added leather seats, a sunroof, heated mirrors, and power seats. The backseat folded down for more cargo room in the compact coupe.

The Subaru SVX had some notable problems with the transmission overheating and early brake rotor wear, perhaps due to the inappropriate size of the rotors for the car's weight. For some reason, the car never sold well, perhaps because its sporty image did not appeal to the conservative staple Subaru consumer, or perhaps because its actual performance wasn't sporty enough for true driving enthusiasts. Subaru only sold a little over 14,000 SVX coupes in the U.S., and stopped producing them after 1997.