Subaru Loyale
Model Overview
Subaru Loyale Cars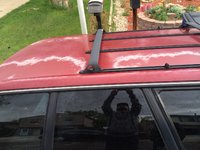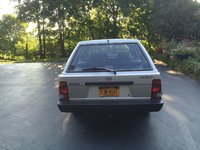 1993 Subaru Loyale reviews: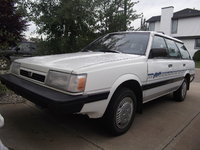 1992 Subaru Loyale reviews: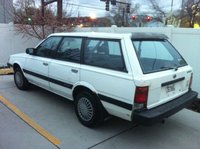 1991 Subaru Loyale reviews: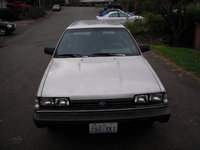 1990 Subaru Loyale reviews:
Questions
Can You Exchange A SPFI System From A EA82 Into A Carbed EA81?
I have a 1984 carborated Loyale EA81 and a 1989 SPFI (I think) Loyale EA82. IS it possible or worth while to change the 1984 over from carb to fuel injected. I know there is a Weber carb exchange b...
How Hard Is A EA81 To A EJ22 Swap?
I have a carb EA81 loyale and I'm thinking about swapping a EJ22 into it. Does anyone have a guide on how to do it? I'm not an experienced mechanic is this something you would recommend doing?
Subaru Loyale Fuel Pump
What fuel pumps are also compatable and will work on my 1991 loyale?
Rear Tail Light Bulb Replacement
I have opened the panel in my trunk so i can see the backside of the tail light fixture but I can't seem to find a way to unpop the socket and expose the bulb so I can change it.
What Is The Best Way To Remove/replace A Fuel Injector On A 1991 Subaru Loy...
The car stopped fairly ubruptly. I have found that the fuel injector in my Subaru is plugged or not working, there is almost no gas going into the engine. I can get it to fire but it just dies. What...
Subaru Loyale
Overview
Though the name Loyale first appeared in 1990, the subcompact was actually a rebranded Subaru Leone, which first appeared in the U.S. in 1972. It was commonly referred to by its trim designations, known as the Subaru DL, GL, and RS. The Leone was a two-wheel or four-wheel drive wagon, sedan, coupe, and hatchback that later influenced the BRAT.
In 1990, the Leone was renamed the Loyale in North America and came with either a 1.8-liter, 90-hp flat-4 engine or a turbo version at 115-hp. Both part-time and permanent all-wheel drive was available in both the wagon and sedan, making the Subaru Loyale a tough little car in the snow and bad weather. In 1991, the coupe was dropped and more power features and creature comforts were added to the sedan and wagon.
By 1994, the Loyale came in a wagon only, a sister car to the larger and more powerful Legacy. It was replaced the following year by the Impreza sedan and wagon. The Subaru Loyale was durable, dependable, and delivered good all-wheel drive performance. Owners felts that these traits, plus the adequate gas mileage helped make this subcompact a good value choice.