Subaru Loyale
Model Overview
Subaru Loyale Cars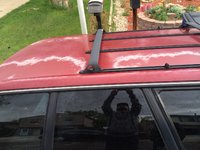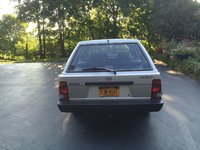 1993 Subaru Loyale reviews: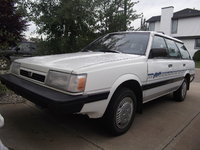 1992 Subaru Loyale reviews: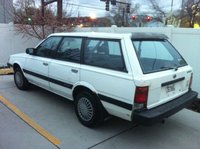 1991 Subaru Loyale reviews: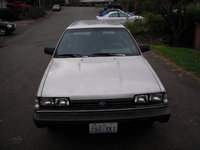 1990 Subaru Loyale reviews:
Questions
Subaru Loyale Fuel Pump
What fuel pumps are also compatable and will work on my 1991 loyale?
1993 Subaru Loyale Wagon Bearing Replacement
1993 Subaru Loyale Wagon Right passenger side changing rear bearing. Spring pin Removed NEAR DIFFERENTIAL, LOWER shock BOLT REMOVED, do I need to remove MORE, EXAMPLE BOLTS TO get the axle off?
Timing Belt
If the timing belt goes out on my 91 1.8 Subaru loyale is my engine safe from being ruined?
Headlights Out - Not Bulbs, Not Fuses
First I lost the high beams and then the lows went too. Happened bilaterally. Fuses are fine. Bulbs are fine. Anything easy I can look into?
Timing
Where is the rotor pointing when all timing marks are aligned on a Subaru loyal 1.8?
Subaru Loyale
Overview
Though the name Loyale first appeared in 1990, the subcompact was actually a rebranded Subaru Leone, which first appeared in the U.S. in 1972. It was commonly referred to by its trim designations, known as the Subaru DL, GL, and RS. The Leone was a two-wheel or four-wheel drive wagon, sedan, coupe, and hatchback that later influenced the BRAT.
In 1990, the Leone was renamed the Loyale in North America and came with either a 1.8-liter, 90-hp flat-4 engine or a turbo version at 115-hp. Both part-time and permanent all-wheel drive was available in both the wagon and sedan, making the Subaru Loyale a tough little car in the snow and bad weather. In 1991, the coupe was dropped and more power features and creature comforts were added to the sedan and wagon.
By 1994, the Loyale came in a wagon only, a sister car to the larger and more powerful Legacy. It was replaced the following year by the Impreza sedan and wagon. The Subaru Loyale was durable, dependable, and delivered good all-wheel drive performance. Owners felts that these traits, plus the adequate gas mileage helped make this subcompact a good value choice.
Find great deals from top-rated dealersTM
Search