Subaru Justy
Model Overview
Subaru Justy Cars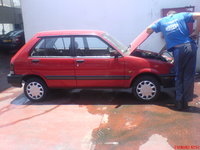 1994 Subaru Justy reviews:

1993 Subaru Justy reviews: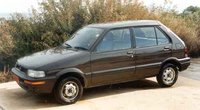 1992 Subaru Justy reviews: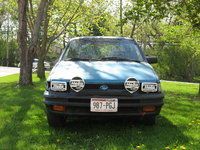 1991 Subaru Justy reviews: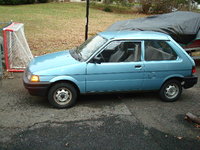 1990 Subaru Justy reviews: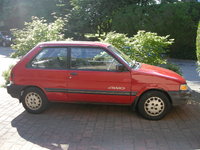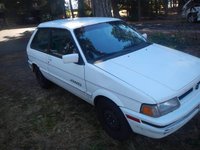 1988 Subaru Justy reviews:

1987 Subaru Justy reviews:
Questions
No ECU, FP, Or Coil Power
Tl;dr: no power to ECU, Fuel pump, or coil, but power to everything else. Not sure what to check next, maybe igniton lock...? Ive got a mystery in my Justy. Bought it a few weeks ago, running and ...
Stuck In 4 Wheel Drive
car is stuck in 4 wheel drive and will not come out with the switch
Buy Or Sell
Need parts car or sell mine
My 4wd In Not Working After I Had A New Clutch Kit Put In
I Have A 1988 Justy 4 Wheel Drive GL What Is The Fuel Pump Located Is It On...
I can put fuel in the carburetor the car will crank I do not know if these box with the fuel filter on the outside of the time it's actually the fuel pump can someone send me a picture let me know...
Subaru Justy
Overview
The Subaru Justy was released in 1984 as a subcompact 2-door hatchback with an emphasis on fuel efficiency and not much else. Notoriously underpowered, with a 1.0 or 1.2-liter 3-cylinder engine at 66-hp, the Justy did claim to get 50 mpg fresh out of the lot, making it an attractive purchase for budget-conscious drivers and commuters.
The Justy came in either two-wheel or all-wheel drive, and offered the first ECVT transmission in the United States. The electronic continuously variable transmission had a wide-ranging gear ratio that made for smoother transitions. In 1990, the Justy introduced a 4-door version alongside the 2-door and moved to a fuel-injected I3 that now got a whopping 73-hp. This was definiely not a car to inspire confidence when merging, and could probably be outsmoked by 18-wheelers going uphill, but the Justy was durable, fairly reliable, and its mileage couldn't be beat, ranging around 30/35 mpg.
The Subaru Justy came with few creature comforts, in an effort to keep costs down. In 1994, the ECVT was dropped for a new 5-speed manual transmission. Decreasing sales led to the 1994 axing of the Justy in the U.S., though it continues to sell well over in Europe.
Rumor has it that Subaru is planning to release an all-new Justy that is basically a rebadged Daihatsu Sirion sold in Japan. It will only be offered in front-wheel drive, uncharacteristically of Subaru, which makes all-wheel drive standard across its lineup. Fuel efficiency and weak power will still be the new Justy's calling card, with a supposed 1.0-liter 3-cylinder or 1.3-liter 4-cylinder.