Saturn S-Series
Model Overview
Used Saturn S-Series
Saturn S-Series Questions
Fuel Line Diagram
Need a diagram for a 96 Saturn fuel line repair
2000 Saturn Sc2 Boggs Down Under Full Throttle
I have a 2000 saturn sc2 with the 1.9 manual transmissionl. At an idle it runs great. we pulled the engine and replace the head gasket and valves. everything is perfectly in time. under a load and w...
I Have Been Having An Odd Problem That Sometimes My Car Will Not Start At A...
The first time it happened I had it towed to a shop and it started for them and they could not find a problem. Since then it has happened 2 more times. Once it started for me after about 5 minutes o...
COOLING Leak
Somewhere in the center of the engine compartment pressurized water is spraying towards the steering column. There's a small hose attached t the area where the leak is occurring.
What's Up With My Car
Replacement was needed to the alternator so we did so now it's acting like it has no power . What could possibly be it
Older Saturn S-Series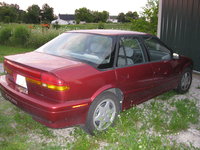 1994 Saturn S-Series reviews: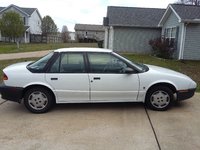 1993 Saturn S-Series reviews: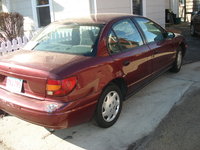 1992 Saturn S-Series reviews: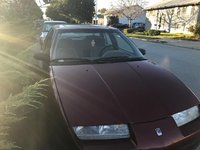 1991 Saturn S-Series reviews:
Saturn S-Series
Overview
A wise man once said that you never forget your first. If that adage holds true, then the S-Series will hold a special place in the hearts of Saturn fans. This compact model debuted in late 1990 and enjoyed a healthy run through the decade and into the 21st century. In addition to providing domestic competition for the the Honda Civic and Toyota Corolla, the S-Series established Saturn's reputation as a solid alternative for budget-conscious consumers.

The series began with 3 sedans and a coupe in 1991. Saturn introduced the S-Series wagon in 1993 and kept the same general trim lineup until 1999, when it introduced the unique 3 door coupe. All trims used a 1.9 L I4 engine with either 100 or 124 hp. Sales began to flag in the late 1990's as consumers grew weary of the bland design and mediocre performance. As a result, Saturn ended production in 2002 and replaced the S-Series with the Ion the next year.