Saturn S-Series
Model Overview
Used Saturn S-Series
Saturn S-Series Questions
Starter
What other years of Saturn's can i use a starter for my 1995 saturn sl1 ?
Have A 1999 Saturn Sl2 , It Started Stalling After Warm When I Stopped For ...
Stalls when warm, RPM goes up and down on its own when stopped or moving when hot or cold.After stalling would have to wait to cool down to start again. Fuel Pump, or what ??
1999 Saturn Sl2 Rpm Fluctuats Between Normal And Sometimes Goes To Over 200...
Sometimes the RPM will go up for no reason, when cold or hot, is dangerous when driving ! Anyone know what causes this ?
Loss If Power In Drive
My 1999 Saturn has no power in forward gears. Reverse is ok, forward is not. When it stops it will not go, put the car in low, back to drive, it'll accelerate about 10', no more
Car Jerks When Accelerating Between 40 & 50 Mph
I have a 1996 Saturn SC2. Engine starts right up and idles smoothly. I think plugs are OK. Car runs great between 0-40 mph and from about 50 mph on up but the car jerks while eccelerating between ab...
Older Saturn S-Series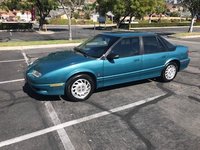 1995 Saturn S-Series reviews: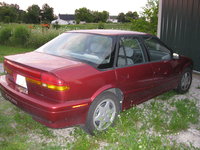 1994 Saturn S-Series reviews: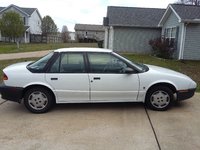 1993 Saturn S-Series reviews: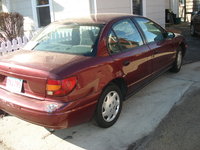 1992 Saturn S-Series reviews: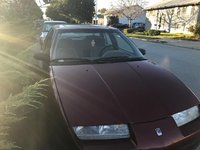 1991 Saturn S-Series reviews:





Saturn S-Series
Overview
A wise man once said that you never forget your first. If that adage holds true, then the S-Series will hold a special place in the hearts of Saturn fans. This compact model debuted in late 1990 and enjoyed a healthy run through the decade and into the 21st century. In addition to providing domestic competition for the the Honda Civic and Toyota Corolla, the S-Series established Saturn's reputation as a solid alternative for budget-conscious consumers.

The series began with 3 sedans and a coupe in 1991. Saturn introduced the S-Series wagon in 1993 and kept the same general trim lineup until 1999, when it introduced the unique 3 door coupe. All trims used a 1.9 L I4 engine with either 100 or 124 hp. Sales began to flag in the late 1990's as consumers grew weary of the bland design and mediocre performance. As a result, Saturn ended production in 2002 and replaced the S-Series with the Ion the next year.