Saturn S-Series
Model Overview
Used Saturn S-Series
Saturn S-Series Questions
Older Saturn S-Series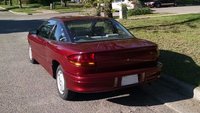 1994 Saturn S-Series reviews: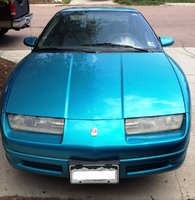 1993 Saturn S-Series reviews: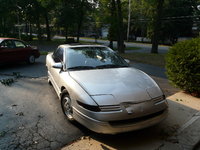 1992 Saturn S-Series reviews: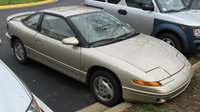 1991 Saturn S-Series reviews:





Saturn S-Series
Overview
A wise man once said that you never forget your first. If that adage holds true, then the S-Series will hold a special place in the hearts of Saturn fans. This compact model debuted in late 1990 and enjoyed a healthy run through the decade and into the 21st century. In addition to providing domestic competition for the the Honda Civic and Toyota Corolla, the S-Series established Saturn's reputation as a solid alternative for budget-conscious consumers.

The series began with 3 sedans and a coupe in 1991. Saturn introduced the S-Series wagon in 1993 and kept the same general trim lineup until 1999, when it introduced the unique 3 door coupe. All trims used a 1.9 L I4 engine with either 100 or 124 hp. Sales began to flag in the late 1990's as consumers grew weary of the bland design and mediocre performance. As a result, Saturn ended production in 2002 and replaced the S-Series with the Ion the next year.
Saturn S-Series Experts
| | | |
| --- | --- | --- |
| #1 | | Alex Nazarian |
| #2 | | helpmeplease |
| #3 | | fabian_09_21 |
View All