Saturn S-Series
Model Overview
Used Saturn S-Series
Saturn S-Series Questions
2000 Saturn Sl2 Cranks But Won't Start After Intake Cleaning
My car ran but was bucking at low throttle, I cleaned my EGR, then cleaned my intake out, new gaskets of course. I also disconnected, and applied dielectric grease to all electric connectors I saw, ...
What Is The Average Lifespan Of A 1996 Satrun Sl
it is a satrun with about 160,000 mile on it. I just want to know how much longer before it dies
Lock Radio
Need factory programmed code ????
Saturn Radio
My radio is locked and followed some steps I found online. I called an (800) number I found online with a 6 digit code to type in which would give me my unscrambled code. But the 6 digit code is i...
Socket Size
What size socket do i need to remove a fuel filter
Older Saturn S-Series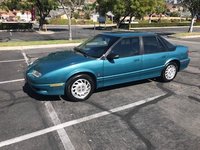 1995 Saturn S-Series reviews: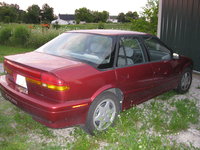 1994 Saturn S-Series reviews: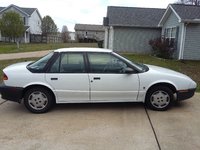 1993 Saturn S-Series reviews: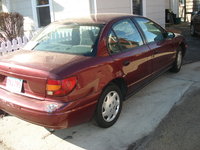 1992 Saturn S-Series reviews: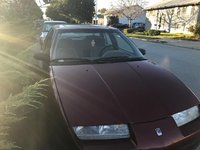 1991 Saturn S-Series reviews:





Saturn S-Series
Overview
A wise man once said that you never forget your first. If that adage holds true, then the S-Series will hold a special place in the hearts of Saturn fans. This compact model debuted in late 1990 and enjoyed a healthy run through the decade and into the 21st century. In addition to providing domestic competition for the the Honda Civic and Toyota Corolla, the S-Series established Saturn's reputation as a solid alternative for budget-conscious consumers.

The series began with 3 sedans and a coupe in 1991. Saturn introduced the S-Series wagon in 1993 and kept the same general trim lineup until 1999, when it introduced the unique 3 door coupe. All trims used a 1.9 L I4 engine with either 100 or 124 hp. Sales began to flag in the late 1990's as consumers grew weary of the bland design and mediocre performance. As a result, Saturn ended production in 2002 and replaced the S-Series with the Ion the next year.