Passenger Cars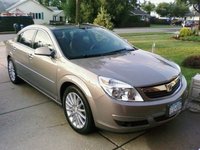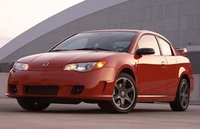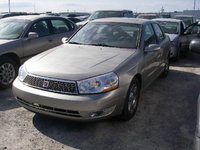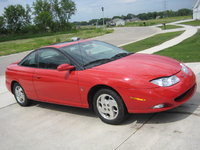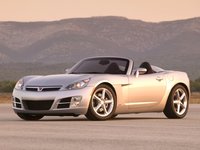 SUVs / Crossovers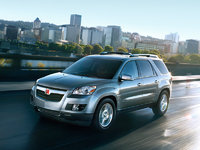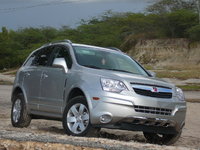 Saturn Questions
Saturn Sl1 Cigarette Outlet Problem
I currently changed the fuse for the outlet because it was completely blown. After I changed the fuse anything that is plugged in the outlet shuts off 5 mins. I use it for an adapter to listen to mu...
Timing On A 2004 Saturn L300
I have a 2004 Saturn L300, I just put a new timing belt and all new pulleys on it. I put it back together and tried to turn it over. It sounds like it wants to start and does not caught!! Were do ...
Fuse Block Located On Right Front Of Center Console
Is the fuse block on a 2001 saturn sword, the same as on a saturn that has normal left hand drive?
My 2005 Saturn Ion Losses Power While Driving Check Engine Light Appears Fo...
2005 saturn ion experiencing power loss during normal driving conditions ,the warning signal pops up i shut off the car for about a minute restart it and drives normal until this same pattern contin...
WHERE IS THE FUEL FILTER ON MY 2009 SATURN VUE XR
Older Saturn Models
Saturn Astra

Saturn Aura Hybrid

Saturn Aura Hybrid Green Line

Saturn ION Red Line

Saturn L300

Saturn Relay

Saturn VUE Hybrid

Saturn VUE Hybrid Green Line
Saturn
Overview
Saturn began as an attempt by GM to emulate the Japanese manufacturing model in 1990. With headquarters in Spring Hill, Tennessee, the offshoot aspired to provide the market with an inexpensive, solid product and a haggle-free buying experience. The Saturn family started with the compact S-Series during the 1991 model year, which eventually gave way to the Ion in 2003. A midsize alternative emerged in 2000 with the L-Series, which became the L300 in 2004. After 2 unsuccessful years under the new moniker, Saturn discontinued the L300 and replaced it with the Aura in 2007.
In the meantime, Saturn has expanded into SUV's and roadsters. The VUE, Relay, and Outlook have broadened Saturn's following to families needing a roomy van or SUV at a low price. The 2007 Sky represents Saturn's first foray into sports cars and shows that the manufacturer has the potential to appeal to a hipper crowd.
Overall, GM might classify Saturn as an underachieving subsidiary. The different models have cultivated loyal followings among target demographics. However, Saturns have evolved too slowly for a marketplace that wants more style to go along with the substance. The Sky, Outlook, and the Red Line and hybrid versions for other existing models show the greatest potential for resurrecting the reputation of a maker that may reach the end of its orbit in the near future.
Find great deals from top-rated dealersTM
Search