Saturn Relay
Model Overview
Used Saturn Relay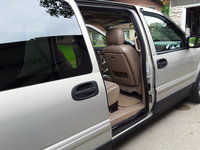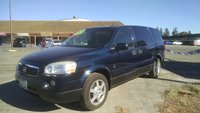 Saturn Relay Questions
05 Sautrn Relay Over Charging Batterie ,after Replaceing New Alt,battery An...
reading 13.5 when brought up to 2,000 rpm system over charging new batt ,alt and termals,an how do i know what trim i have i do know that is not all wheel drive
Will Downshifting An Automatic Trans While It's In Gear Do Any Damage On Sh...
I was using the trans to slow down because my brakes were metal to metal. Will that do any harm?
Available
Is this car still available?
Messages
I have my van listed for sale on here and someone messaged me but i cant get to it and cant figure it out how do i see a message that was sent to me and how do i respond?
My 2005 Saturn Relay Stopped Working After I Put Stop Leak In The Oil Tank....
I believe the car needs a new transmission because it wont drive over 20 miles per hour. But now it just wont start.
Saturn Relay
Overview
The Saturn Relay represents a vehicle having an identity crisis: it looks like an SUV and feels like a minivan with its roomy interior and sliding door. Saturn would have you believe that this amalgamation makes for a nifty crossover. In the end, industry experts agree that the Relay's true identity equates to a minivan dressed as an SUV. The result comes out to a comfortable and powerful vehicle that even the most discriminating soccer mom can appreciate.
Perhaps the biggest change in the model so far came in 2006 when the Relay added a 3.9 L, 240 hp V6 engine as an alternative to the base 3.5 L, 200 hp version. Otherwise, the Relay maintains its status as a solid alternative in a slowly evolving lineup from Saturn.