Saturn L300
Model Overview
Used Saturn L300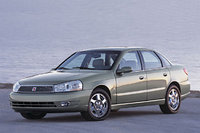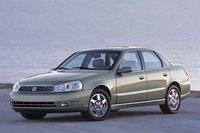 Saturn L300 Questions
How Do I Line Up My Timing Marks On A Saturn 2003 Saturn L 300 For The Six ...
the new timing belt has a white timing marks in a yellow timing mark. How do I get this car in time?
Saturn 2004 Lw300 Buzzing Noise
There is a buzzing noise coming from the passenger side, near the floor. It stays on all the time. How can I find and fix this?
Common Problems
Thinking about buying a used 03 Saturn L series 300 with 123000 miles on it. It sounds good and drives nicely but I am hesitant because of the age. Are there any problems I should look out for parti...
Where Is The Radio Amplifier Location On A 2005 Saturn L300
Where Is The Starter Located?
What other parts are by the starter?
Older Saturn L300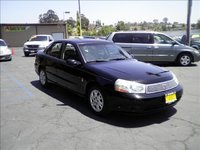 2003 Saturn L300 reviews:
Saturn L300
Overview
The Saturn L300 marked the end of the L-Series era and a transition into the Aura. Saturn basically took all the trims from the L-Series and renamed them. However, not much else changed for this solid midsize model. Saturn pared down the trim lineup to one base sedan for the L300's final production year in 2005. A one year hiatus from the midsize market led to the introduction of the stylish Aura in 2007.