Saturn L300
Model Overview
Used Saturn L300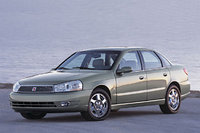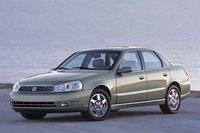 Used 2004 Saturn L300 For Sale
| | |
| --- | --- |
| | 1 GOOD Deal |
Saturn L300 Questions
Saturn Front Seats
Will 2005 Saturn ion front seats fit a 2003 Saturn L300 front seats?
Car Would Not Start Until I Unplugged The Throttle Position Sensor
Unplugged the throttle position sensor and then it would start but no throttle
Common Problems
Thinking about buying a used 03 Saturn L series 300 with 123000 miles on it. It sounds good and drives nicely but I am hesitant because of the age. Are there any problems I should look out for parti...
Car Won't Start
I was driving down the road my service engine soon light started flashing and then my car died I thought I was out of gas but it's not and the fuel pump is working
Rattling Noise Under Hood Of 2001 Saturn Lw Stations Wagon
Yesterday when I started my car I heard a loud rattling noise under the hood. I got home & checked all fluids (oil, power steering, trans) and all levels were good. I did notice a vibration in the s...
Older Saturn L300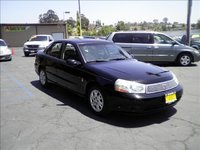 2003 Saturn L300 reviews:





Saturn L300
Overview
The Saturn L300 marked the end of the L-Series era and a transition into the Aura. Saturn basically took all the trims from the L-Series and renamed them. However, not much else changed for this solid midsize model. Saturn pared down the trim lineup to one base sedan for the L300's final production year in 2005. A one year hiatus from the midsize market led to the introduction of the stylish Aura in 2007.