Saturn L-Series
Model Overview
Used Saturn L-Series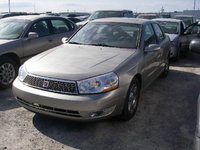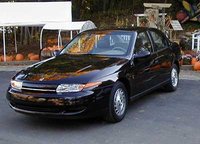 Saturn L-Series Questions
Service Engine Soon
How do I reset the "service engine soon" light, for my 2001 L series Saturn?
Dose This Car Have A Flasher Fuse
My signal lights and my hazards do not work
I Have A 2001 Saturday L2 2.2 Dohc
I'm throwing a misfire in cylinder 1 I changed spark plugs boots. What's next is there a way to test my ignition control module
Service Engine Soon Light
What are the usual parts to cover
Interchanging Parts On '03 Saturn L300
I need a new driver's door on my '03 Saturn L300 because of damaged hinges, what other models are compatible with my make and model? Thanks for your help!
Saturn L-Series
Overview
The L-Series came at an important time for customers wondering when Saturn would expand a compact-heavy lineup. This midsize model came in sedan and wagon trims, and reviewers felt that its features stacked up reasonably well against the Accord and Camry. However, experts questioned whether this model had come a little too late to make an impression in the market. Saturn needed to make up for lost time in promoting a solid product.

The L-Series changed its name to the L300 for 2004.