Saab 9-5 SportCombi
Model Overview
Saab 9-5 SportCombi Cars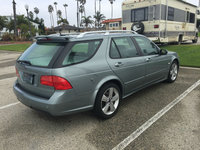 2009 Saab 9-5 SportCombi reviews: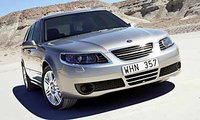 2008 Saab 9-5 SportCombi reviews: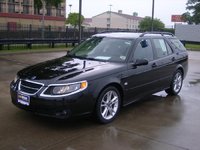 2007 Saab 9-5 SportCombi reviews:
Questions
What Causes The Key To Get Stuck In The Ignition And How Can I Get It Out
went to a friends house it started up fine but when I got to her house the key would not come out
What Octane Gas Is Required For This Vehicle
Saab 9-5 SportCombi
Overview
Saab 9-5 SportCombi is simply a new name for the Swedish utility car formerly known as the 9-5 SportWagon. The new name came along with a redesign in 2006.
The turbocharged station wagon combines the worlds of luxury, practicality, comfort, and efficiency, moving people and parcels around while attaining acceptable fuel economy. Besides the many safety features that are integrated into the car, it has numerous details that leave no stone unturned when it comes to securing cargo.
Another major theme of the 9-5 SportCombi is aerodynamics, as the wagon's wraparound windshield and headlights contribute to its overall drag-spurning quality. This car competes mainly with the Volvo V70, which is larger and less aerodynamic, although it is available with all-wheel drive, unlike the Saab wagon.