Used Saab 9-5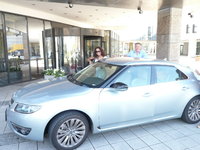 Used 2011 Saab 9-5 For Sale
| | |
| --- | --- |
| | 5 GOOD Deals |
Saab 9-5 Questions
Lost Key To 2005 Saab 9-5 Arc
What are my options to get a replacement key for my 2005 saab 9-5 arc ???
Saab95 Brake Switch Works Ignition Off, Brake Lights Stay On W/ Ignition On...
With car running the brake lights stay on all the time. When pedal is depressed while running the brake lights increase in brightness a little bit. With ignition off the brake lights go on and off ...
What To Do With Saab That's Motor Fried When Out Of Town (and Isn't Worth R...
I recently inherited a 2001 Saab 95 that appeared to be in Like New condition. Just over 2 weeks ago, I had the car looked over by Pep Boys. They assured me the engine was AOK and encouraged me to ...
Battery Draining
My car started with a boost. But when I turn it off, an hour later, it did not start again. I replaced the battery 2 months ago. What else could be draining the battery?
2001 Sabb 95 SE Sludge In Overflow
My Sabb overheated and the overflow is filled with a yellowish foam about 2 inches in there. The two radiator hoses are cold but the heater hose is hot. There is no milky film on the dip stick and...
Older Saab 9-5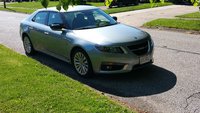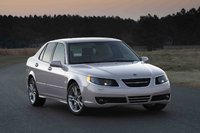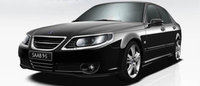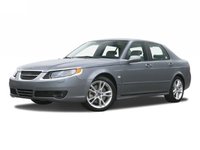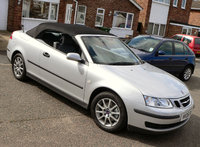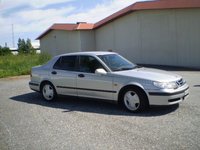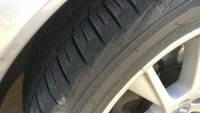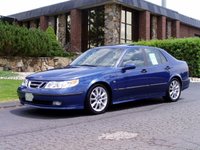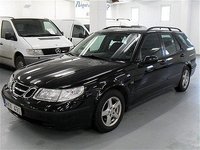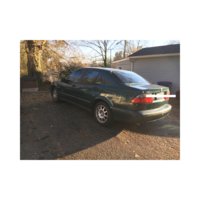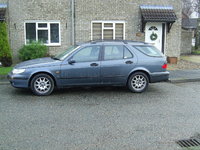 Saab 9-5
Overview
The 9-5 Sport Sedan is hailed as Saab's flagship vehicle. This premium, mid-sized sedan replaced the 9000 in 1998 to much fanfare and began the 9- naming scheme that continues into the future.
Luxury features, a sophisticated look, and great crash-test results lend the 9-5 its popularity. Its main competition is the fellow Swede Volvo S60, plus the Audi A6, and the BMW 5. Although people tend to think of Volvo when automotive safety is brought up as a subject, Saab is the company that introduced active head-restraint technology.
Slightly larger than the 9-3 with a more powerful engine, it's the preferred choice of many an executive, or just those who like to treat themselves well. It is not available in a convertible, as the 9-3 is, but both the 9-3 and 9-5 have SportCombi (station wagon) versions. Each one has a turbocharged engine, of course.
9-5s have been used as official police vehicles in several locations, including the ski towns of Aspen and Vail in Colorado as well as some Swedish communities.