Used Saab 9-5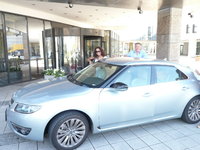 Used 2011 Saab 9-5 For Sale
| | |
| --- | --- |
| | 2 GOOD Deals |
Saab 9-5 Questions
Camshaft Position Sensor
Where is the camshaft position sensor located at on a Saab 9-5 2011 v6?
MILEAGE FOR 1999 SAAB 9-5HOW LONG CAN IT LAST PAST 150K MI.
I AM THINKING OF PURCHASING A 1999 SAAB 9.5 STATION WAGON. IT HAS 150K MI ON IT. I WAS WONDERING WHAT I COULD EXPECT FROM IT MILEAGE WISE. IT IS A V6 AND 3.0 LITER . AUTOMATIC. WOULD THIS BE A GOO...
Saab 9-5 Aero
I have replaced the coil pack and spark plugs I put auto lite sparkplugs and my saab 9-5 aero runs great until it gets warmed up then it starts missing whenever I try to accelerate
What To Do With Saab That's Motor Fried When Out Of Town (and Isn't Worth R...
I recently inherited a 2001 Saab 95 that appeared to be in Like New condition. Just over 2 weeks ago, I had the car looked over by Pep Boys. They assured me the engine was AOK and encouraged me to ...
Why Is The Sales Process So Long? My Buyer Is About To Go Elsewhere. He Com...
My buyer test drove the car on June 25 and then arranged inspection on June 26. The inspection was satisfactory and he committed to purchase on June 27. It is now July 2nd. We have both done our par...
Older Saab 9-5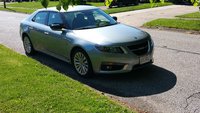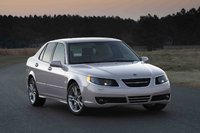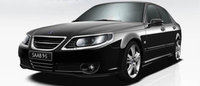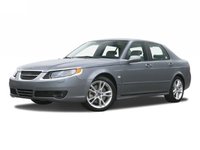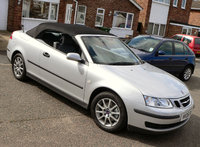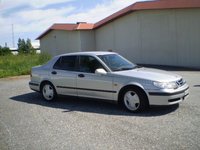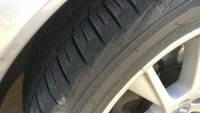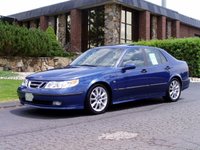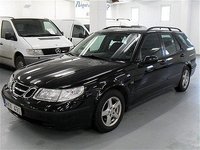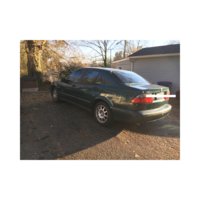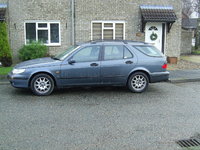 Saab 9-5
Overview
The 9-5 Sport Sedan is hailed as Saab's flagship vehicle. This premium, mid-sized sedan replaced the 9000 in 1998 to much fanfare and began the 9- naming scheme that continues into the future.
Luxury features, a sophisticated look, and great crash-test results lend the 9-5 its popularity. Its main competition is the fellow Swede Volvo S60, plus the Audi A6, and the BMW 5. Although people tend to think of Volvo when automotive safety is brought up as a subject, Saab is the company that introduced active head-restraint technology.
Slightly larger than the 9-3 with a more powerful engine, it's the preferred choice of many an executive, or just those who like to treat themselves well. It is not available in a convertible, as the 9-3 is, but both the 9-3 and 9-5 have SportCombi (station wagon) versions. Each one has a turbocharged engine, of course.
9-5s have been used as official police vehicles in several locations, including the ski towns of Aspen and Vail in Colorado as well as some Swedish communities.
Find great deals from top-rated dealersTM
Search