Pontiac Trans Sport
Model Overview
Pontiac Trans Sport Cars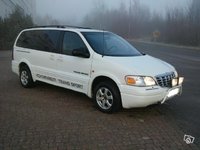 1998 Pontiac Trans Sport reviews: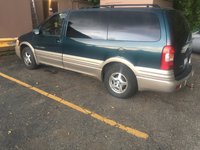 1997 Pontiac Trans Sport reviews:






1996 Pontiac Trans Sport reviews: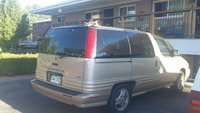 1995 Pontiac Trans Sport reviews: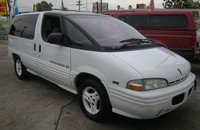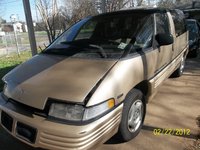 1992 Pontiac Trans Sport reviews: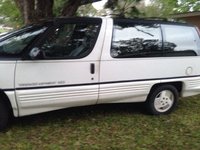 1991 Pontiac Trans Sport reviews: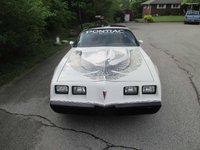 Questions
Spare Tire Location 1995 Transport
My daughter bought a 1995 transport and she called me this A.M. wanting to know where the spare tire was cause she had a flat. I can't just go there for its 6 hours from here. Just need to know how to...
Code
I have 4 codes on my minivan it's a Trans Sport 91 throwing 24 33 45 55 please help
Hi Everybody, I Have A Pontiac Trans Sport 3800 V6, Year 1994. The Proble...
Pontiac Trans Sport
Overview
When it debuted in 1990, the Pontiac Trans Sport was one of a trio of GM minivans, along with the Silhouette and Lumina APV. The Trans Sport was supposed to be the sportier of the three, with its low-slung appearance and controversial
"Dustbuster" sloping profile.

Trying to compete against the hugely successful Dodge Caravan, which owned 50% of the market, the Trans Sport housed seating for seven in three rows. Over its lifespan it did offer some interesting innovations and conveniences in order to draw in consumers. In 1994, the minivan featured the first remote power sliding door. An air compressor and integrated child seats were also offered. Removable seats were lighter and less cumbersome than those in the Caravan. What really defined the Pontiac Trans Sport, however, was its engine. Originally a weak 120-hp V6, it received the new 3800 V6 at 170-hp in 1992, making it the fastest and most powerful minivan at the time.
In 1994 and in 1997, redesigns concentrated on making the Trans Sport more conservative, getting rid of the Dustbuster profile and moving to a more standard minivan look by truncating its long nose. It also became the first and only minivan to offer seating for eight in a new extended version which debuted in 1997. A boost to 180-hp maintained its most powerful minivan position, but aside from this, there was nothing remarkable about the Trans Sport, certainly not enough to make it a viable competitor to the Caravan.
A Montana Package was introduced in 1997, which was mostly an appearance package that made the minivan look more like a stylish SUV. The Montana proved to be a huge success for the Pontiac Trans Sport, accounting for 80% of its sales among consumers needing the capacity of a minivan, but hating the suburbia stigma attached to it. As a result, Pontiac decided to abandon the admittedly cute and cloying Trans Sport name and sell its minivan under the more rugged-sounding Montana badge starting in 1999.