Nissan Stanza
Model Overview
Nissan Stanza Cars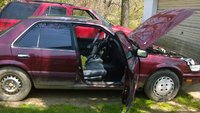 1992 Nissan Stanza reviews: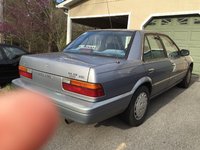 1991 Nissan Stanza reviews: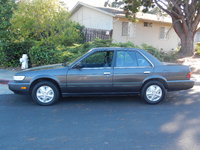 1990 Nissan Stanza reviews:






1989 Nissan Stanza reviews: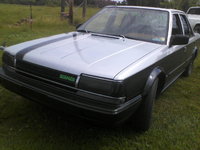 1988 Nissan Stanza reviews: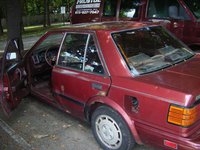 1987 Nissan Stanza reviews: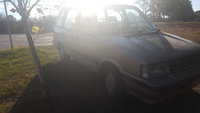 1985 Nissan Stanza reviews:






1984 Nissan Stanza reviews: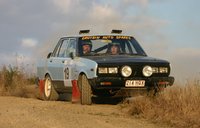 1982 Nissan Stanza reviews:





Questions
Transmission
HOW MUCH IT COST 2 GET IT REPAIR
How Many Gal Of Gas Are Left When Light Comes On
1988 Nissan Stanza Station Wagon
I have a 1988 Nissan stanza station wagon belt popped off of and it broke and cut the wire coming from the distributor to the coil pack I wired it back up and it's not working can somebody help
Car
I have a 92 Nissan stanza and when I push the gas it takes off very slow then after a few it go's good but after stopping at lights I changed the air flow senor what else could it be
91 Nissan Stanza Auto Trans Problem Wont Move If Trans Put In Any Gear. Was...
the car shifter moves inside and out
Nissan Stanza
Overview
From 1982 to 1992, the Nissan Stanza was the auto maker's compact car, until it was replaced by the Nissan Altima. Its predecessor was the Datsun 510.
The Stanza came in a number of body styles, including a sedan, wagon, and hatchback.
Though the Stanza was discontinued in most export markets by 1986, it continued to be sold in the US. However, it was criticized for being too heavy and slow. The styling was also outdated.
By 1990, the Stanza was completely replaced by the car known as the Bluebird overseas, although it retained the Stanza name. The Stanza manged to eek out one more year in name only in the first Altima, which was officially named the Altima Stanza. By 1994, however, the Stanza had disappeared from the Nissan lineup completely.