Nissan Stanza
Model Overview
Nissan Stanza Cars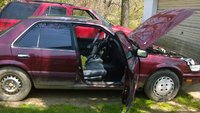 1992 Nissan Stanza reviews: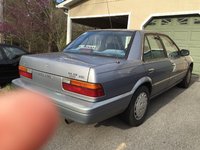 1991 Nissan Stanza reviews: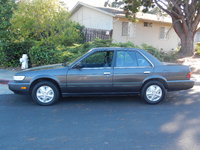 1990 Nissan Stanza reviews:

1989 Nissan Stanza reviews: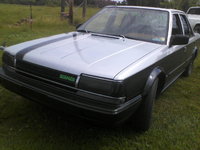 1988 Nissan Stanza reviews: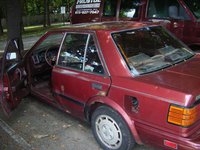 1987 Nissan Stanza reviews: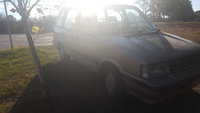 1985 Nissan Stanza reviews:

1984 Nissan Stanza reviews: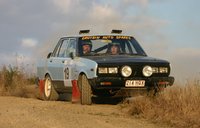 1982 Nissan Stanza reviews:
Questions
Acceleration
My 1989 Nissan Pintara has very low acceleration what could be the cause
Away To Get My Broken Key Out The Ignition In My 91 Nissan Stanza
No Spark
On my 1992 Nissan stanza I need to find the ignition module and don't know where it is
92 Nissan Stanza Prob
i have a 92 nissan stanza xe 5 speed and have done so much work to it i really dont want to junk it. its having problems with flooding and running extremely rich. the injectors were just rebuilt and w...
Compatible Transmissions For 1991 Nissan Stanza
is the 1991 nissan stanza 2.4l compatible with a 1987 nissan sentra transmission?
Nissan Stanza
Overview
From 1982 to 1992, the Nissan Stanza was the auto maker's compact car, until it was replaced by the Nissan Altima. Its predecessor was the Datsun 510.
The Stanza came in a number of body styles, including a sedan, wagon, and hatchback.
Though the Stanza was discontinued in most export markets by 1986, it continued to be sold in the US. However, it was criticized for being too heavy and slow. The styling was also outdated.
By 1990, the Stanza was completely replaced by the car known as the Bluebird overseas, although it retained the Stanza name. The Stanza manged to eek out one more year in name only in the first Altima, which was officially named the Altima Stanza. By 1994, however, the Stanza had disappeared from the Nissan lineup completely.