Nissan Quest
Model Overview
New Nissan Quest

Used Nissan Quest
Nissan Quest Questions
2004 Nissan Quest Auto Door Problem
Have a auto sliding door on a 2004 nissan quest which will not close all the way before backing off (like there's an obstruction) rails are clear and lubed, rubber is fine. Any adjustments I am missi...
Where Is The Thermometer That Tells Us In The Car The Temp Outside The Mini...
nissan mini van quest - 2008
2013 Quest
My 2013 Nissan Quest has the red car with a key showing on dash. The light does not blink it comes on when I try to start the car and the car won't start most of the electrical will not work. I ha...
Que Clase De Bateria Usa Mi Van Nizan Quest 2004?
Josmeligk23@ mail.com
I Have A 2002 Nissan Quest, When I'm Braking The Pedal It's Hard To Press A...
I have a 2002 Nissan Quest, when I'm braking the pedal it's hard to press and I hear inside the car like air sound coming out, the first 1 or 2 inch is hard then I can feel the brake engaging to sto...
Older Nissan Quest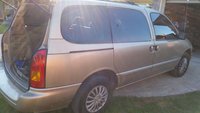 1999 Nissan Quest reviews: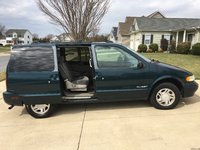 1998 Nissan Quest reviews: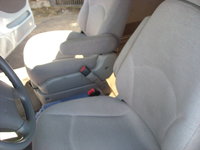 1997 Nissan Quest reviews: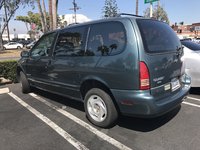 1996 Nissan Quest reviews: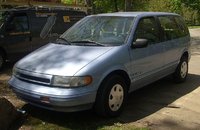 1995 Nissan Quest reviews:






Nissan Quest
Overview
Nissan's minivan, the Nissan Quest, made its debut in 1993, at the height of the minivan craze. The Quest was preceded by the Nissan Axxess, which was a super minivan that ended its run in 1990.
The Quest was originally a collaboration with Ford, and shared many parts with the Mercury Villager. This collaboration would continue throughout the Villager's existence, until it was discontinued in 2002.
The Quest was forced to grow larger as American tastes demanded bigger and bigger vehicles. The Quest took a break in 2002 for the 2003 model year. When it returned for 2004, it featured a much criticized center instrument panel. The 2007 version reverted to a more conventional driver's side dash.
A redesigned Quest is expected for 2009.