Nissan Quest
Model Overview
Used Nissan Quest
Nissan Quest Questions
99 Villager V6 Repla Ed All Sensors And Now It Wont Move In Any Gear ? Dr...
I replaced all the sensors in my 99 villager TPS the map and also the mass air flow now it doesn't move used to shifts fine now it won't move what happened
2004 Nissan Quest
My van turns over but wont crank I have changed the spark plugs camshaft and crank sensors what else can be the problem
The Word SLIP Appears On My Dashboard What Does This Mean?
I have a 2008 Nissan Quest Van and these past couple days while driving and right before I break at a stop light or sign I feel a clunk and the word SLIP/something OFF turns on and then my steering ...
Nissan Quest 2007
Nissan quest 2007 I want to know how to check my transmission fluid when there is no dipstick
A/C Dual Driver Side Blows Hot Passenger Cold
Hot air comes out of driver side, passenger & back are cold what could cause this?
Older Nissan Quest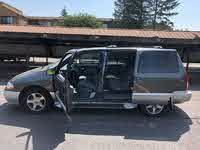 2002 Nissan Quest reviews: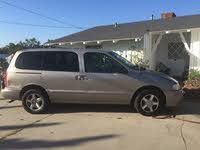 2001 Nissan Quest reviews: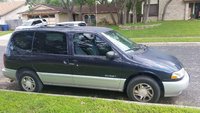 2000 Nissan Quest reviews: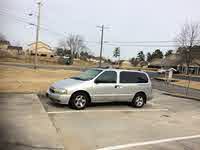 1999 Nissan Quest reviews: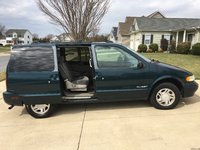 1998 Nissan Quest reviews: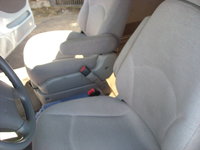 1997 Nissan Quest reviews: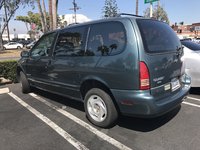 1996 Nissan Quest reviews: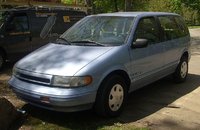 1995 Nissan Quest reviews:

Nissan Quest
Overview
Nissan's minivan, the Nissan Quest, made its debut in 1993, at the height of the minivan craze. The Quest was preceded by the Nissan Axxess, which was a super minivan that ended its run in 1990.
The Quest was originally a collaboration with Ford, and shared many parts with the Mercury Villager. This collaboration would continue throughout the Villager's existence, until it was discontinued in 2002.
The Quest was forced to grow larger as American tastes demanded bigger and bigger vehicles. The Quest took a break in 2002 for the 2003 model year. When it returned for 2004, it featured a much criticized center instrument panel. The 2007 version reverted to a more conventional driver's side dash.
A redesigned Quest is expected for 2009.
Find great deals from top-rated dealersTM
Search