Nissan Quest
Model Overview
Used Nissan Quest
Nissan Quest Questions
2016 Nissan Quest
I recently bought a 2016 Nissan Quest SV. Is there a way to make the car unlock the doors when put into Park? I've tried looking at the owner's manuel but i cant find anything to do with this. Thank...
Quest
Why my 2006 won't start
How To Quiet Lifter Tapping On 05 Nissan Quest?
My 05 Quest has a loud tapping noise from the engine compartment. The noise does not stop until the engine is off. Multiple visits to various Nissan and independent repair shops all point to faulty ...
Warning Lights On Dash
Why does my emergency brake light and the vehicle dynamic control warning light come on randomly? The warnings will stay on for awhile and they turn off.
Replaced My Thermostat. But It Overheats. Heater Does Not Blow Warm Air U...
I don.t know what else to do.
Older Nissan Quest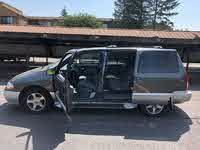 2002 Nissan Quest reviews: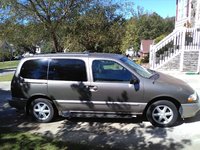 2001 Nissan Quest reviews: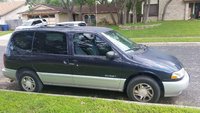 2000 Nissan Quest reviews: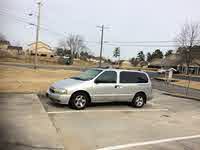 1999 Nissan Quest reviews: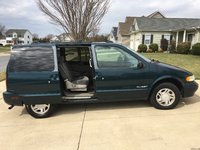 1998 Nissan Quest reviews: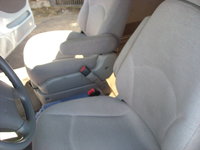 1997 Nissan Quest reviews: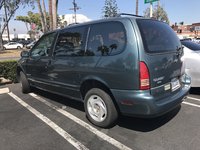 1996 Nissan Quest reviews: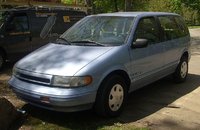 1995 Nissan Quest reviews:

Nissan Quest
Overview
Nissan's minivan, the Nissan Quest, made its debut in 1993, at the height of the minivan craze. The Quest was preceded by the Nissan Axxess, which was a super minivan that ended its run in 1990.
The Quest was originally a collaboration with Ford, and shared many parts with the Mercury Villager. This collaboration would continue throughout the Villager's existence, until it was discontinued in 2002.
The Quest was forced to grow larger as American tastes demanded bigger and bigger vehicles. The Quest took a break in 2002 for the 2003 model year. When it returned for 2004, it featured a much criticized center instrument panel. The 2007 version reverted to a more conventional driver's side dash.
A redesigned Quest is expected for 2009.