Nissan Quest
Model Overview
New Nissan Quest

The 2017 Nissan Quest has been announced, but it is not yet available for purchase.
CarGuru's preview of the 2017 Nissan Quest
Used Nissan Quest
Nissan Quest Questions
Replace 2008 Nissan Quest Camshaft Position Sensor
how to replace 2008 nissan quest camshaft position sensor? Specifically how to unplug the sensor from the socket?
Which Psi Number Goes With Which Tire?
We are trying to figure out which tire psi # goes with which tire. They are not so visibly flat, so, are wondering which one we should fill up
Radiator Fan Wiring
How to connect universal fan to plugs so that it operates right
How Can I Get The Manual Sliding Door To Open On My 2007 Nissan Quest
Door had been working fine and then the other day I went out to get in the van and the passenger side manual sliding door will not open from the outside or inside.
Cancel My Listing,how?
Please cancel my Account
Older Nissan Quest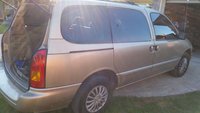 1999 Nissan Quest reviews: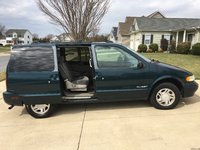 1998 Nissan Quest reviews: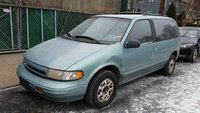 1997 Nissan Quest reviews: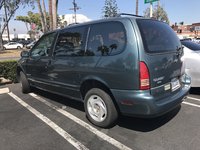 1996 Nissan Quest reviews: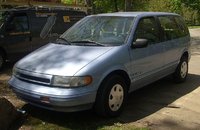 1995 Nissan Quest reviews:






Nissan Quest
Overview
Nissan's minivan, the Nissan Quest, made its debut in 1993, at the height of the minivan craze. The Quest was preceded by the Nissan Axxess, which was a super minivan that ended its run in 1990.
The Quest was originally a collaboration with Ford, and shared many parts with the Mercury Villager. This collaboration would continue throughout the Villager's existence, until it was discontinued in 2002.
The Quest was forced to grow larger as American tastes demanded bigger and bigger vehicles. The Quest took a break in 2002 for the 2003 model year. When it returned for 2004, it featured a much criticized center instrument panel. The 2007 version reverted to a more conventional driver's side dash.
A redesigned Quest is expected for 2009.