Nissan Quest
Model Overview
New Nissan Quest

Used Nissan Quest
Nissan Quest Questions
2005 Nissan Quest Air Conditioner Clicking Noise
I have a 2005 Nissan Quest. When I turn the AC on there is a clicking noise coming from behind the dash that gets quicker as I increase the fan speed. The AC still works and blows plenty of cool air...
Can I Remove The Brake Proportioning Valve On A 99 Quest ?
2000 Nissan Quest 3.3 Chugging/stalling While Driving.
Engine cuts out like its not getting gas or losing spark. When sitting still it lobes. If throttle is held down it limits to 2000 rpm as if it hascacrev limiter. Help!!
I Have A 2015 Nissan Quest Sv That Won't Start!
I have a 2015 Nissan Quest SV. We bought is used and has 57,000 mira on it and couple days ago would start. It acts like a misfire. Yesterday it worked fine and today it won't start. Any idea anyo...
My Dash - Taillights And Maybe The Running Lights Stopped Working
I need help resolving my issue with 1994 Nissan Quest dash/taillights just stopped working. I've replace all fuses on driver side panel and the bulbs as well. All other lights are working. Can ...
Older Nissan Quest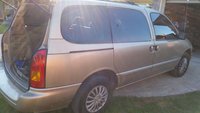 1999 Nissan Quest reviews: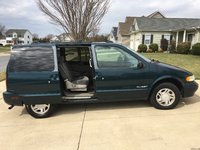 1998 Nissan Quest reviews: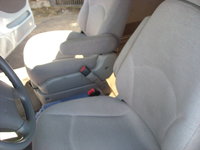 1997 Nissan Quest reviews: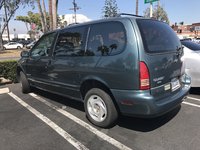 1996 Nissan Quest reviews: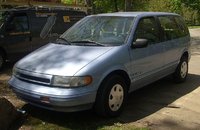 1995 Nissan Quest reviews:






Nissan Quest
Overview
Nissan's minivan, the Nissan Quest, made its debut in 1993, at the height of the minivan craze. The Quest was preceded by the Nissan Axxess, which was a super minivan that ended its run in 1990.
The Quest was originally a collaboration with Ford, and shared many parts with the Mercury Villager. This collaboration would continue throughout the Villager's existence, until it was discontinued in 2002.
The Quest was forced to grow larger as American tastes demanded bigger and bigger vehicles. The Quest took a break in 2002 for the 2003 model year. When it returned for 2004, it featured a much criticized center instrument panel. The 2007 version reverted to a more conventional driver's side dash.
A redesigned Quest is expected for 2009.